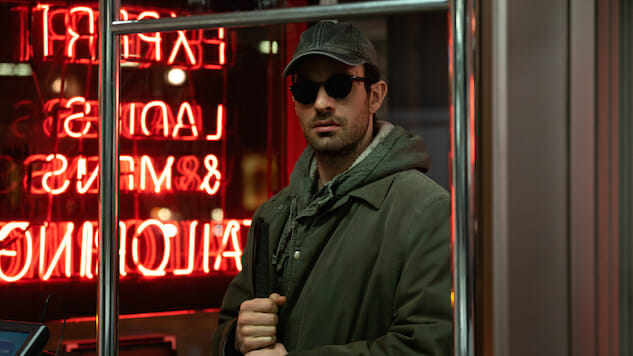 Netflix and Marvel TV's Daredevil is ending after three seasons, per a statement from the streaming service, as Deadline first reported. It's the latest casualty of Netflix's big Marvel purge, which last month also took Luke Cage and Iron Fist. When the news broke Thursday night, the show's Twitter account also left fans with a hopeful note, reminding them that "justice never stops."
— Daredevil (@Daredevil) November 30, 2018
"We are tremendously proud of the show's last and final season and although it's painful for the fans, we feel it best to close this chapter on a high note," said the streamer in their statement. "We're thankful to our partners at Marvel, showrunner Erik Oleson, the show's writers, stellar crew and incredible cast including Charlie Cox as Daredevil himself, and we're grateful to the fans who have supported the show over the years."
Although, for now, the series' three-season run is staying put on Netflix, the company's statement suggests a potential future for the character on another platform, perhaps including the forthcoming Disney+ streaming service.
"While the series on Netflix has ended, the three existing seasons will remain on the service for years to come, while the Daredevil character will live on in future projects for Marvel," said Netflix.
Disney+ recently confirmed that it is developing a standalone Loki series starring Tom Hiddleston from Marvel's film division, and previous reports have also revealed plans for a standalone Scarlet Witch limited series, as well as a Falcon-Winter Soldier team-up.
Despite the recent cancellations, Netflix has renewed Marvel's Jessica Jones for a third season, and The Punisher for a second, although the streamer has not yet confirmed when either series will return.