Mike Schur Reaches Deal to Stay at Universal Television for Five More Years
Photo by Frederick M. Brown/Getty
TV
News
Mike Schur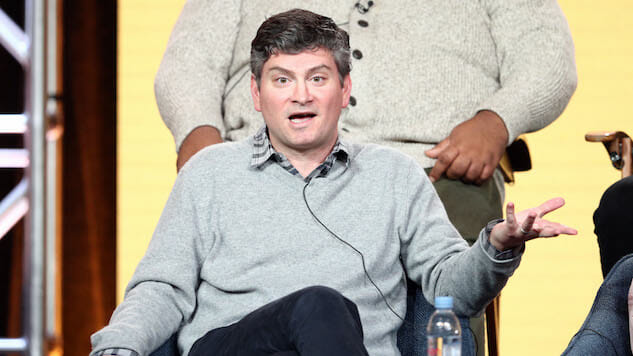 The Good Place creator Mike Schur has reached a new overall deal with Universal Television to stay with the company for another five years at $25 million per year, according to THR.
The nine-figure deal comes amid serious competition from other studios and streamers trying to sign away the comedy hitmaker for themselves. It appears to be part of an aggressive push by Universal Television to hold onto its overall deals with producers, particularly after Mindy Kaling departed the company after over a decade earlier this year.
Schur's track record at NBC is undeniable. Soon after starting his career as a writer at Saturday Night Live, he served as a producer and writer for the U.S. version of The Office, on which he also occasionally appeared as Dwight Schrute's eccentric cousin Mose. Four seasons into The Office, Schur turned his attention to co-creating Parks and Recreation with Greg Daniels, which ran for seven seasons and became a smash hit in its own right. More recently, Schur co-created the Fox and later NBC series Brooklyn Nine-Nine and is the sole creator of the fantasy-comedy series The Good Place. Schur has received 14 Emmy nominations to date, and won two for his work on SNL and The Office.
Schur is currently working on a midseason comedy for NBC titled Abby's. The sitcom centers around the oddball patrons of a bar called Abby's, and will be the first multi-camera comedy to shoot entirely outdoors in front of a live audience. He is also working on another NBC comedy pilot that stars Kal Penn as a New York City councilman who tries to help six recent immigrants achieve the American Dream.
Get a sneak peek at season three of Schur's The Good Place below, and if you haven't watched it yet, might we politely suggest you get your forking shirt together?