PaleyFest, an annual TV fan festival in Los Angeles, brings show runners and cast members together before a live audience—this year at the Dolby Theater, home of the Oscars—to talk about shows, and sometimes, spoilers.
In the hot seats at the 2014 PaleyFest on Friday night were: Jenji Kohan, creator of the Netflix series Orange is the New Black, along with a slew of the show's cast members: Taylor Schilling, Laura Prepon, Kate Mulgrew, Natasha Lyonne, Yael Stone, Laverne Cox, Mirchael Harney, Uzo Aduba, Danielle Brooks, Taryn Manning, Jason Biggs and season two newcomer Lorraine Toussaint. (Lea DeLaria, who plays Big Boo, was sitting in the theater and called up on stage by fellow cast members about a third of the way through the panel to join them, much to the audience's delight.)
The free-for-all discussion, which was occasionally reined in by moderator Andrea Mandell of USA Today, touched upon a number of topics, from binge-watching TV to diversity and sexuality to prison wives. While, of course, the panelists remained tight-lipped about the upcoming second season, which debuts on June 6, there were a number of interesting tidbits dropped onstage and in the press line before the panel.
Here are 10 of our favorite moments/lines/insights:
1. On the differences between Netflix and the networks' style of running television productions…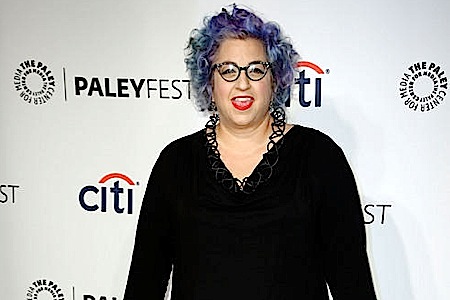 "Netflix are fans," Kohan said. "They are rooting for us. It's not a culture of fear, but of enthusiasm. They let us do our thing."
2. On how binge-watching habits have changed Kohan's approach to writing for the show…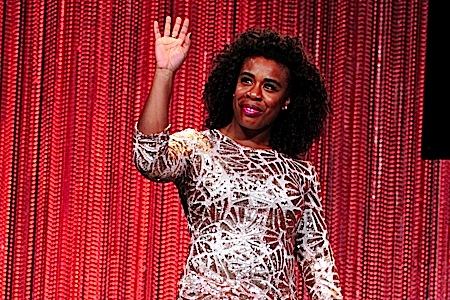 Since the audience no longer has to wait a week to see what happens next, "We don't have to cover every character [in every episode]," she said. "The audience would see them in an hour." (Speaking of binge-watching, Aduba, who plays Crazy Eyes, admitted to devouring House of Cards its opening weekend.)
3. On diversity…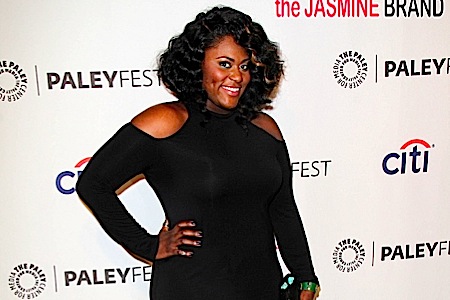 Danielle Brooks, who plays inmate Taystee, talked about diversity, since the show's been praised for addressing issues of race, culture, gender, sexuality and even prison reform. "There's women out there like Taystee," she said, "We're giving voice to those who do not have a voice."
4. On how the show has opened up the conversation about butches…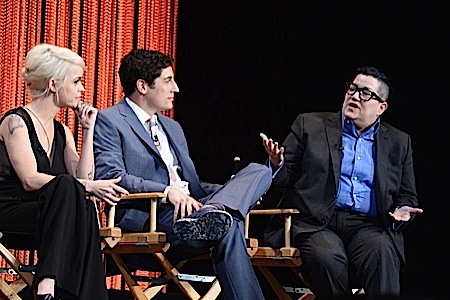 "Before a 16-year-old-boy would usually spit in my face and call me dyke," said Lea DeLaria (Big Boo). "Now it's to tell me how much 'I love Orange is the New Black.'" (She's also keeping count of how many screwdrivers—used in the show as a sex toy and protection—she's been asked to sign: 44.)
5. On getting the feel for such places…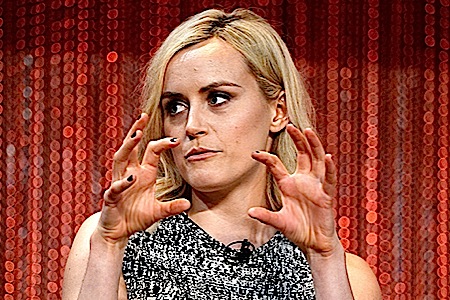 Taylot Schilling, who plays lead Piper Chapman, said she's visited the woman's prison camp at Riker's, and their sets—which includes a former children's psychiatric hospital—are "deeply true to life."
6. On prison guards who are too human…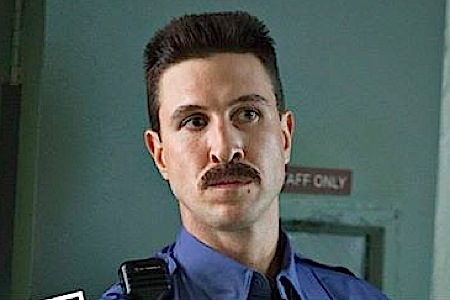 Kohan said that a major bone of contention between the TV show and Orange is the New Black author Piper Kerman is the representation of the prison guards. Kohan recalled a conversation in which Kerman said, "You are way too kind to the guards; you're making them real people."
7. On a new cast member…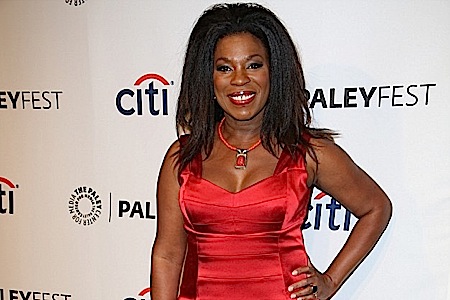 Lorraine Touissant plays "Vee" in season two, and promised that her character will shake things up in the prison. She's plays a drug dealer who runs children (which drew a hiss from the audience).
8. On upcoming backstories…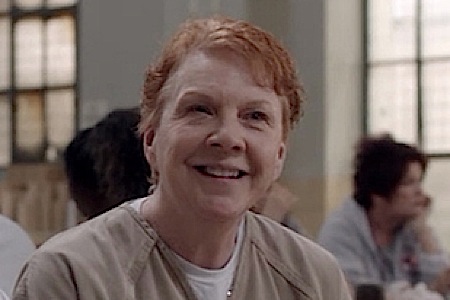 Kohan said that season two backstories will focus on the lives of Lorna, Vee, Sister Ingalls (Beth Fowler), Taystee and Miss Rosa, among others.
9. On who would be the best prison wife…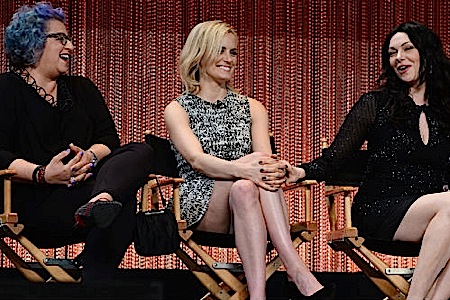 An audience member asked the panelists which cast member they'd make their prison wife. While Schilling, Laura Prepon and the others gave politically correct answers like "polygamy" or "everyone," Laverne Cox 'fessed up: "Alex" (Prepon's character).
10. On the practical side of face recognition…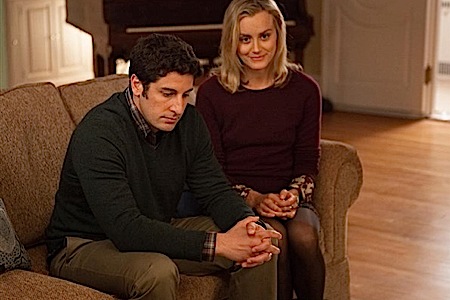 When asked about their newfound popularity and street recognition because of the show, Mulgrew said she often now hears, "Red, Red, Red" shouted at her. Jason Biggs, who provided a lot of the comic relief during evening, said, "Oh, they still call me 'pie f*cker.'"
PaleyFest 2014 runs through March 28.