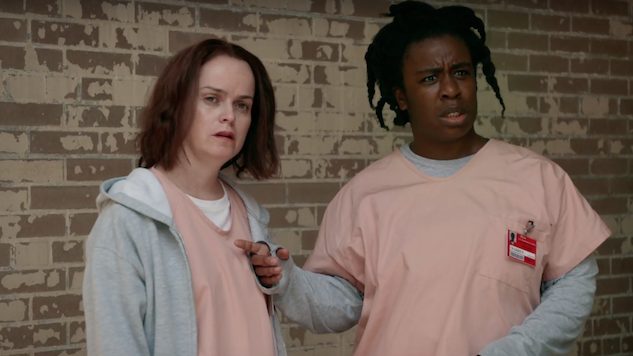 The seventh and final season of Netflix's Orange Is the New Black is headed to the streaming service on July 26, and the first full-length trailer for the season was just released.
Showing snippets of all of the past characters fans have fallen in love with, the trailer sets up for what is looking to be a season filled with laughs, tears and lots of closure. The final season sees the ladies of Litchfield coming to terms with the fact that their lives have been changed by prison—some for the better, some for the worse.
According to a press release, in Orange Is the New Black's last season, "Piper struggles with life on the outside, while life in Max, as corrupt and unjust as ever, goes on without her. Taystee's friendship with Cindy still hangs in the balance as her life sentence looms, Gloria and her kitchen staff are confronted by the harsh realities of Polycon's newest profit stream, while others chase drugs or dreams and grapple with the reality of their place in this world."
Netflix previously gave viewers a first look at the series, and released a teaser trailer with the characters singing the show's opening theme song, Regina Spektor's "You've Got Time."
Watch the trailer for the seventh season of Orange Is the New Black below and see the fan-made key art for the final season further down.