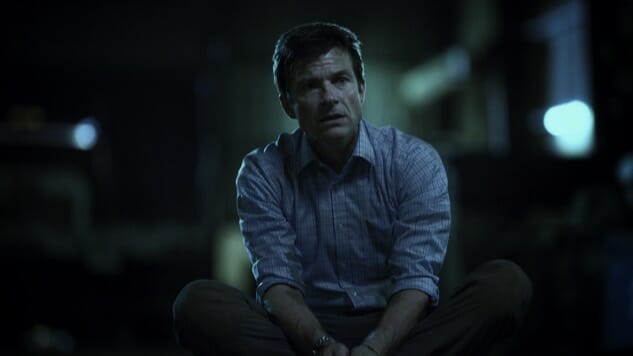 Ozark is coming around again for a second season, Netflix announced today. The crime drama, starring Jason Bateman as financial planner-turned-money launderer Marty Byrde, has been renewed for 10 new episodes. No word yet on when season two will stream.
For those of you who have not yet given Ozark a shot, Netflix's synopsis reads:
This money-centric present day story revolves around financial planner Marty (Jason Bateman) and Wendy Byrde (Laura Linney) and their family's sudden relocation from the suburbs of Chicago to a summer resort community in the Missouri Ozarks. Rather than the familiar skyscrapers and trading floors, Ozark explores capitalism, family dynamics, and survival through the eyes of (anything but) ordinary Americans.
The show echoes a TV masterpiece in Breaking Bad, if only in its premise, and finds Bateman making a convincing turn away from his comedy foundations as the dark drama's calm and calculating protagonist. Ozark's renewal is a bright spot for Netflix, as the streamer has been cancelling its original series left and right lately.
Read Paste's review of Ozark season one here, and stay tuned for more details on season two.