Stream The Twilight Zone Reboot's Pilot for Free on YouTube, Amazon Prime
Image via CBS All Access/YouTube
TV
News
The Twilight Zone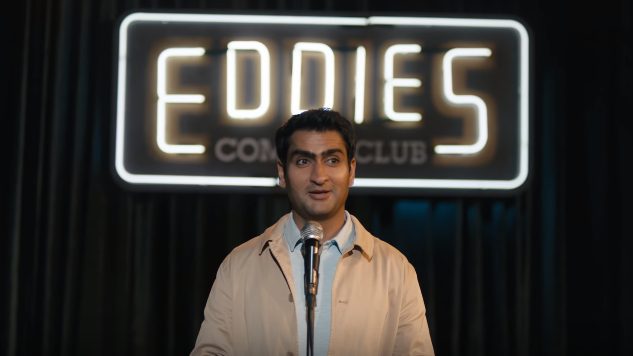 Jordan Peele's re-imagining of The Twilight Zone premiered today, April 1, on CBS All Access, but never fear if you aren't subscribed to the streaming service. The pilot episode "The Comedian," starring The Big Sick's Kumail Nanjiani, is now available for free on YouTube and Amazon Prime.
Amazing news. The first episode of The Twilight Zone is FREE on youtube! I'm in this episode and it truly is a dream come true. I've never done anything like this episode before. See it here. (Also free on Amazon Prime.) https://t.co/Cu0gHm8GPz

— Kumail Nanjiani (@kumailn) April 1, 2019
"The Comedian" is directed by Owen Harris (who also helmed "San Junipero," one of the most critically acclaimed episodes of Black Mirror) and written by Alex Rubens, whose past credits include Community, Key & Peele and Big Mouth. This first episode follows comedian Samir Wassan's (Nanjiani) desperate pursuit of fame, guided by a legendary comic (Tracy Morgan). Paste's Jim Vorel gave the episode a 6.0 in his review, writing that it "feels like a premise that could easily have existed in the show's original run"—and not in a good way. Read his review of the second episode, "Nightmare at 30,000 Feet," here and watch "The Comedian" here.