Ron Howard Spills Details About Potential Willow Sequel Series
Photo by Jeff Spicer/Getty
TV
News
WILLOW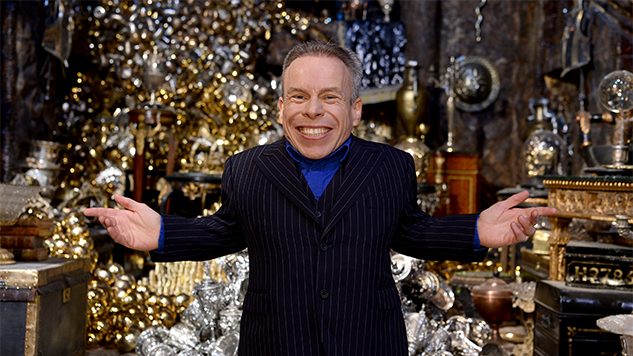 While we here at Paste constantly find ourselves battling reboot fatigue (an inevitable symptom of Hollywood's risk-averse project choices), occasionally we are delighted and intrigued by the resurrection of an old story. Case in point: the possible Willow TV series coming to Disney+.
For those of you unfamiliar with Ron Howard's cult-classic fantasy film, it follows Warwick Davis as the titular character, a hardworking Nelwyn and aspiring sorcerer. Willow finds himself thrown in the midst of a prophecy, as he must protect the baby Elora Danan, who is destined to overthrow the evil Queen Bavmorda. Along the way, he teams up with the great swordsman Madmartigan (Val Kilmer in all his glory) and crosses paths with Bavmorda's fearsome daughter, Sorsha (Joanne Whalley).
Howard has now revealed that Disney+ is in talks to bring a Willow sequel to the small screen. The Academy Award winner explained on MTV's Happy Sad Confused podcast:
There are some really serious discussions going on with Jon Kasdan, who was one of the writers of Solo, who kept hounding me about Willow the whole time we were shooting and also hounding Kathy Kennedy. We're in discussions about developing a Willow television show for the Disney+. And I think it'd be a great way to go. In fact, George [Lucas] always talked about the possibility of a Willow series, and it'd be great and more intimate, and built around that character and some of the others. And Jon Kasdan has, I think, an inspired take on it and it could be really, really cool.
Okay, so we're not exactly thrilled that a Solo writer is involved (Paste's Dom Sinacola described Kasdan's script as "workmanlike at best"), but there is already some good news in store: Davis is returning as the determined heart of the high-fantasy story.
"Warwick will be in it. Warwick is so cool and so good and he's such a good actor that I really hope we get the chance to see the mature Willow in action," Howard, who directed the 1988 film, said.
The series would apparently be a "continuation" of the original narrative, set about three decades after the film's events take place. This means we'll likely be getting a look at the grown-up Elora, who, by this time, may be empress of Tir Asleen.
Stay tuned for more Willow news.