Gary Louris and Mark Olson: Ready for the Flood
[Hacktone]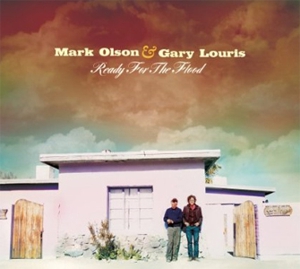 Former Jayhawks bandmates put history behind them to make some new memories

These new memories—thank the Americana gods—are riddled with Louris and Olson's past, but there are hints of even older musical moments. Ready for the Flood reveals traces of The Kinks, the Grateful Dead, Moby Grape, Buffalo Springfield and even Procol Harum (check the organ on "My Gospel Song For You") lingering in the minds of the makers. That the ghost of Gram Parsons haunts some of the tunes is less surprising but more than welcome. The production of Black Crowe Chris Robinson lends grit, but is never intrusive, letting the scruffy melodies and jigsaw-puzzle interlocking of these stellar voices do the heavy lifting. The few electric moments ("Bicycle" stands out) provide a different kind of tension, a gruff contrast to the straightforward acoustic timelessness of tracks like 
"Bloody Hands."

Listen to tracks from Ready for the Flood on MySpace.

Others Tagged With