The Black Crowes: Before the Frost...Until the Freeze
[Silver Arrow]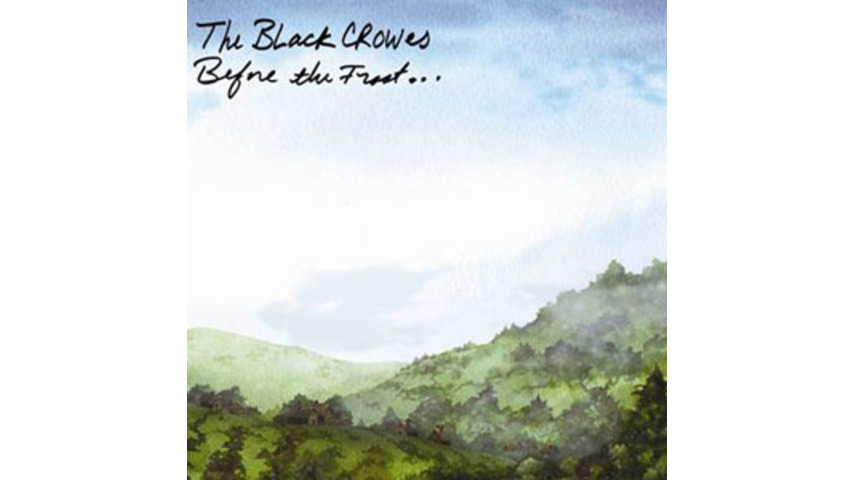 With the band's eighth album, double LP Before the Frost…Until the Freeze, the Crowes have fully settled into their role as keepers of the '70s rock 'n' roll flame. Frost captures the best aspects of one of rock's finest eras: a balance of structured songwriting and loose grooves, catchy choruses and meandering solos, hard rocking songs and easy-going attitude.
While 2008's Warpaint, the band's first album since 2001's underwhelming Lions, had moments of greatness, Before the Frost feels better suited as The Black Crowes' true return to form. And considering the story behind the record, its quality isn't such a surprise. Setting up in Levon Helm's Woodstock, N.Y. studio in front of a small group of friends, the album was recorded live, complete with audience applause.
The approach fits well—Before the Frost sounds like a Saturday night barn party starring The Allman Brothers and Creedence Clearwater Revival, from the guitar rave-up opener "Good Morning Captain" to the last slow dance of the night, the plaintive "The Place That Love Lives." Even Frost's aesthetic matches its concept—the black CD's got fake vinyl ridges.
Even when the Crowes step from one '70s style to another they pull it off — "I Ain't Hiding" works a disco bass line into a driving groove. The loose jam "Shady Grove" could've been a Grateful Dead standard and the fiddle-driven "Garden Gate" is a bluegrass beauty.
Still, Frost's best moments come when the Crowes harken back to their beginnings: raucous and ragged guitar workouts. The slow, swampy feel of eight-minute "Been A Long Time (Waiting On Love)" builds to wild, wailing conclusion. You can almost see Levon Helm standing in the back of the room grinning, knowing the legacy of his era is in good hands.
Listen to The Black Crowes' "Garden Gate" from Before the Frost...Until the Freeze:
Others Tagged With