Joe Pug: Messenger
[Lightning Rod]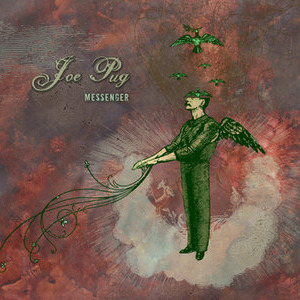 Prodigious Chicago folksinger makes it look effortless
Some things can be learned: how to pick a few chords on the guitar, how to shut your eyes while you sing, how to wince just so during the bridge to convey emotional weight. But unless your surname is Dylan, Waits, Ritter or Prine, you could face-palm yourself to death trying to pen songs half as inspired as the 10 tracks on Joe Pug's debut full-length. Before moving to Chicago and writing his first songs, the 25-year-old folk phenom studied playwriting at the University of North Carolina; he dropped out, but he never quit honing his empathetic imagination.
On "Bury Me Far (From My Uniform)," Pug sings in his pleading, nasally drawl, "War is older than mankind, but it's younger than grace … Won't you bury me far from my uniform / So God might remember my face?" You could craft a more effective anti-war song, but it would probably involve plagiarizing Wilfred Owen's WWI poetry. Throughout Messenger, Pug demonstrates his understanding that life is full of battlefields, and that injuries sustained on the fiercest one of all—our endlessly bombarded, shrapnel-pierced hearts—only have one cure: more pedal steel.
Others Tagged With