Tom Petty and the Heartbreakers: Mojo
[Warner Bros.]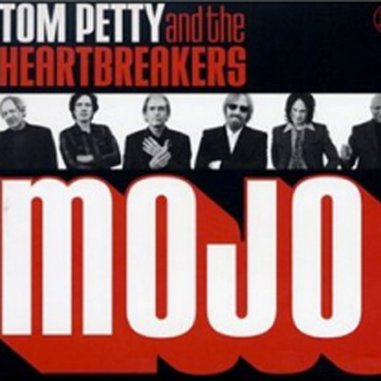 Iconic rocker is just himself, and that's enough
Tom Petty, who turns 60 this year, has reached a glorious yet potentially complicated stage in his career. He's got the box sets. He's in the Rock and Roll Hall of Fame. He's recorded countless pop smashes. His band, the Heartbreakers, stands as one of America's indisputably great working musical ensembles. As he begins his fifth decade on stage, what exactly is left for Petty to do?
Mojo suggests he's not sweating the question. The album may be the loosest of his career, an unfussy, shuffle-mode assortment of blues-infused jams and steel guitar-haunted ballads that abandon the structural perfection that shaped his canon, from "American Girl" to "Free Falling" and onward. This isn't quite a 101 proof bourbon-and-boogie record, but the Gainesville, Fla. native has never had so much fun digging on his roots in the dirty South. Recorded live with no overdubs, Mojo is music made by a road-tested gang that sounds as if it just hopped off the tour bus and plugged in.
The title calls to mind Muddy Waters' "Got My Mojo Working," and opener "Jefferson Jericho Blues" also conjures the essence of McKinley Morganfield, with lusty harmonica, clip-clopping drums and rippling keys shoring up Petty's knowing, put-on vocals. It's soon apparent that this is as much guitarist Mike Campbell's project as it is Petty's; nearly every tune is an occasion for the axeman to flex his muscles. "First Flash of Freedom," which Campbell co-wrote, looms as a likely staple of Petty's now-in-progress summer tour. As the song develops, Campbell's high, flickering, single-note lines play against the low simmer of Benmont Tench's organ grooves. It's a nod to the Allman Brothers Band, with the lyrical, slow-burning fuse of an improvisatory elegy like "In Memory of Elizabeth Reed." Petty could be thinking about the 1960s, or just feeling nostalgic for lost youth, when he sings about a "Fistful of glory / A suitcase of sand." Of course, the man can still deliver a fine romantic reverie—on "No Reason To Cry," he sings about wishing to "See the sun color your hair / And see the tall grass blow."
The album isn't organized around an abiding message or theme aside from what's readily obvious—the blues—but the band tries to evoke as many sides of the genre as possible. "Candy" is a jokey shuffle in which Petty declares his distaste for turnip greens, pronouncing the word "toy-nup" as if he were an 80-something jazz cat chilling on porch steps in Treme; the lazy, Don Williams-influenced beat and Petty's vocal cornpone are a great combination. Elsewhere, he takes on a mean woman in "I Should Have Known It," a pure exercise in Zeppelin-style swagger, especially when Campbell connects with his inner Jimmy Page. The album's sole flaw is "Don't Pull Me Over," Petty's forgettable stab at reggae.
Through it all, Petty celebrates a certain kind of all-American romantic spirit—a fearlessness and a desire to embrace the moment without regrets. Damn the torpedoes and all of that. So it's fitting that Mojo closes with its best lines, which speak for the album itself:
You're barefoot in the grass
And you're chewin' sugar cane
You gotta little buzz on
You're kissin' in the rain
And if a day like this
don't ever come again
Well, that's good enough
Others Tagged With