Sondre Lerche: Sondre Lerche
[Redeye]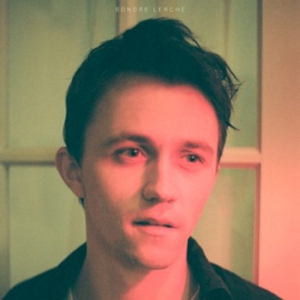 At only 28, Sondre Lerche finds himself at a premature career crossroads: what more does he have to say?
Think about it: he busted out of the gates as a fully formed teenaged songwriting talent on 2002's Faces Down. Since then, he's done a stylistic zigzag on the Chet Baker-aping Duper Sessions, soundtracked a film (however slight) with Dan in Real Life and released another three albums of damn enjoyable pop.
That's a full, enviable career right there. But the scary thing is, Lerche might just be hitting his prime.
At 10 tracks and 40 minutes, his new self-titled album isn't so much a bold departure as it is a tight consolidation of strengths. But when you're operating at Lerche's level, that's an impressive thing to hear.
At their best, Lerche's songs are like pieces of plush furniture with one leg sawed shorter than the others. They seem inviting, and you can sink right into them, but there's always something that feels just a bit off-center, preventing listeners from getting too complacent or comfortable.
Take "Go Right Ahead," which sounds brasher and groovier than anything Lerche's done up to this point: Instead of just riding the song's killer bass line to glory, Lerche slams the emergency breaks with a number of abrupt halts and side tours. Not a good thing for head-bobbing, but a great thing for repeat listens.
Of course, Lerche can also flourish a rock anthem like "Private Caller" with so much effortless grace that it seems unfair. But that's expected of him at this point. Just as impressive are little stylistic forays like "Coliseum Town," with its lovelorn lost tourist narrator and sympathetic strings, or "Domino," with its warm jazz chords and pastoral lilt.
I've heard the argument before that 10 songs is the ideal length for a rock record, and Lerche makes a compelling case here. No clutter, no retracing of steps, just 10 strong tunes that contrast but live together comfortably. In terms of the total package, it's right up there with Lerche's best work.
Truth be told, his batting average is getting a little ridiculous at this point.
Others Tagged With