Ben Lee: Deeper Into Dream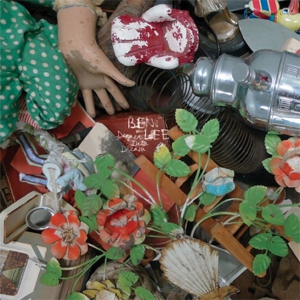 Dreams can be pretty crazy things. The late, great comic Mitch Hedberg said he didn't like dreams because, "there I am, laying in my comfortable bed in my hotel room…next thing I know, I have to build a go-kart with my ex-landlord." Dreams have the power to take you to unusual and unexpected places. Some of the best and most memorable are strange and jump around to weird surprises that are always exciting. Ben Lee has always been interested in dreams, and they've been a constant theme with his music. With Lee's eighth full-length album, Deeper Into Dream, he focuses on making an album that is as dreamlike as possible, and the results are just as exciting and surprising.
Deeper Into Dream starts with a group of people, Lee included, discussing some of their weirdest and favorite dreams. This leads into the first song, Deeper Into Dream, which starts off like the usual Lee song, until the last minute where a spastic violin breaks in. This isn't a normal Ben Lee album; this is him trying something new and refreshing.
Every once and a while, a track will appear that feels like Lee going back to old habits. "Indian Myna" is classic Lee, complete with plinky piano and handclaps, and it wouldn't sound out of place in his 2005 breakthrough album Awake Is the New Sleep. But this soon dissipates when the album gets to the middle, a duo of great songs. "Pointless Beauty" is a melding of old Lee and his newer, experimental sound, while "When the Light Goes Out", the album's strongest track, could easily be an ode to LCD Soundsystem's "Someone Great", and sounds like Lee's having fun regardless of it's somber lyrics.
The remainder of the album does have Lee struggling with trying new things, while staying true to his past music styles, and the album's final songs, "I Want My Mind Back" and "Dirty/My Third Dream" showcase the quiet, simple Lee without feeling like a retread of his quieter work from former albums.
For the first time in Lee's career, he seems less concerned about making singles and more focused on making a wholly cohesive album experience. Yet Lee has always shown an interest in advancing his style. In recent years, he has toured with Ben Folds and Ben Kweller under the apropos name The Bens, covered songs from Against Me! and worked with Mandy Moore. With Deeper Into Dream, Lee's first album since becoming a father, it seems like he's looking for something more in his music, more variety and introspection. Lee produced the album himself, and it will definitely be a challenge for fans of Lee's airy, poppy sound. But for those looking for more in his work, Deeper Into Dream shows incredible growth in Lee and an exciting new direction to his usual style.
Others Tagged With