Craig Finn: Clear Heart Full Eyes
[Vagrant]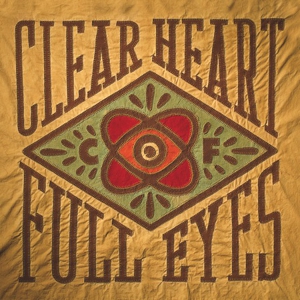 With some time off from The Hold Steady, Craig Finn did what writers do when they have songs that don't fit their band's sound: he made a solo record. Clear Heart Full Eyes, an album title more sincere than it might appear, features many of the same themes and imagery that Finn might supply for his main outlet, but it's not a redundant listen. The songs aren't so much castoff trinkets as cuts that genuinely wouldn't have fit, and they add a new dimension to Finn's recordings.
Finn has kept his eye for detail, even using changing observations of a man's "long fingernails" to reveal emotional shifts in "Balcony", and he still does what he does best in blending religious concerns with thoughts of classic rock 'n' roll, most directly noted in the pairing of "No Future" and "New Friend Jesus". The first one references the Sex Pistols in its title and uses talk of Johnny Rotten and Freddie Mercury (and Golgotha) to set up expectations of rock drama, but Finn repeatedly undercuts these ideas by removing the drama from the body and replacing it with an internal feeling expressed at a more melodramatic pitch than necessary. The tone of the song both sympathizes with and resists this typical use of rock.

"New Friend Jesus" ostensibly talks about a bandmate named Jesus, but Finn uses the story to dissect the uses of Jesus in a comical and sometimes cutting way. He sings, "I wish I was with Jesus when I met you … You'd give yourself right up to me," laughingly but honestly getting to the value of a God-driven band. The song turns darker as the narrator gives us a peek at his dangerous issues, but at the same time it forces us to ask how much we can trust a changed heart.
Musically, Finn wanders more than might be expected. His solo tracks are more pop and less driving rock than his band's, although he does structure some of them around speak-singing over steady grooves. He takes off a little more here, going country-rock on "Terrified Eyes" with some Western influences thrown in elsewhere, including the closing couple tracks, increasing the roots feel throughout the disc. "Honolulu Blues" isn't the blues so much as a classic rock mid-tempo boogie. It's the sort of structure Finn might be comfortable performing, but the delivery's a departure.
With his first solo release, Finn hasn't gone too far away from his core aesthetic, but the move is enough to justify his own album. Hold Steady fans will feel at home with his precise lyrics and religious ambivalence, but not so at ease as to relax. While its narrators suffer through loss and heartbreak, the album is itself a flexible and rewarding use of isolation.
Others Tagged With