Guided By Voices: Let's Go Eat the Factory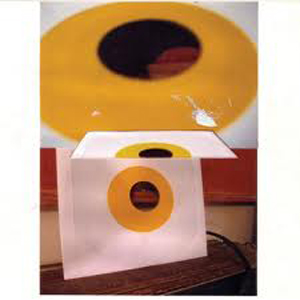 In 2010, Robert Pollard reunited the much-beloved Guided by Voices for a tour with what was arguably the band's best lineup. But, as proven by their latest release, it seems the feeling was too good to resist recording the super anticipated follow-up to the band's last album before they originally disbanded, 2004's Half Smiles of the Decomposed.
The reunited band — which includes Pollard, Tobin Sprout, Mitch Mitchell, Greg Demos, Kevin Fennell and Jimmy Pollard, some of the same guys behind Bee Thousand and Alien Lane — set out to record a collection of new material in their garages and living rooms.
The result is Let's Go Eat the Factory, a 21-track burst of classic Guided by Voices lo-fi production, trashy garage-soaked guitars and songs that could only come from Pollard's near-obsessive approach to songwriting.
It's all set up in album opener "Laundry and Lasers," a heavy garage rocker that sets the stage for the album's recorded-in-our-houses-instead-of-studios approach. Although the styles of the tracks are expectingly varied, it's the album's humble, sloppy production that ties super-different tracks like the bass-heavy "The Head" and the goofy, folk-twinged "Doughnut for a Snowman" together.
Although the album could fall short of hardcore fans' expectations, it's a fairly accessible introduction to the band. With Let's Go Eat the Factory, the band has released a great collection of new tracks and to-the-point song clips (see "The Things that Never Need" and "My Europa"). But the band is always at its best when it's heavier, with album standouts including the lead single, "The Unsinkable Fats Domino" and the thoughtful, tongue-in-cheek closer, "We Won't Apologize for the Human Race."
Others Tagged With