Marissa Nadler: The Sister
[Box of Cedar]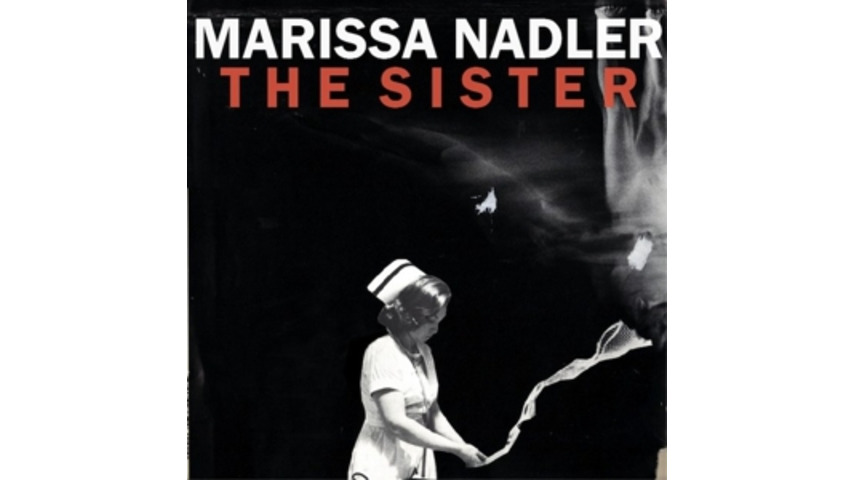 In life, there are cathartic moments through which we embrace our greater selves, exorcising the torrential past while divesting pain, stress and other emotional barriers. Indeed, self-actualization can be a blissful breakthrough, especially when those previous struggles are used to strengthen our resolve and trek into the unknown.
For Boston folk singer Marissa Nadler, love and despair seemed her greatest hurdles en route to such liberation, as evidenced by last year's self-titled album, a stellar collection of sullen melodies and lovelorn anecdotes akin to those of Joni Mitchell. "Heartbreak is a great muse, but it can wear you down," Nadler says in her bio. "The narrator's stronger in my songs now, and more able to bounce back if they choose to."
Therein lies the theme of The Sister, a chilling continuation of Nadler's most recent album, on which the vocalist breaks the perilous chains of uncertainty and reflects upon the scattered signposts of her brooding existence: the little town she once knew, the young man who aspired to rock 'n' roll greatness and the emotional push-and-pull of a passionate relationship, among other things. On the surface, these topics seem disconnected when taken at face value. But when they're examined within the album's context, these seemingly random issues unite to cleanse Nadler's disconsolate soul. "I'm whole," Nadler sings on "Apostle." "I'm holding on to you."
Sonically, The Sister moves slowly, gliding effortlessly with gentle acoustic medleys and haunting backdrops, sustained mostly by skeletal guitar chords and pervasive bass lines ("The Wrecking Ball Company" is the only song with drums on it.) This album doesn't progress, per se; rather, it lingers, each track wafting with oceanic fluidity, therapeutically massaging your psyche as if the music were made for your ears alone. Much like last year's album, the mood remains fairly subdued on The Sister, making it a spectacular listen under gray skies. The lack of instruments works well for the album's calming disposition and allows Nadler's singing to ascend to the forefront.
Then there's Nadler's amazing voice—textured and angelic, with just a hint of pain captured within her iridescent falsetto. On "The Wrecking Ball Company," for instance, Nadler's echoed vocals boom throughout the scant soundtrack, even if she admittedly struggles with paralyzing self-doubt. "I have bouts of extreme social anxiety, stage fright, and crippling shyness," Nadler continues in her bio. "In my songwriting, though, I feel freer to write what I want every year." That freedom shines through on "Your Heart Is A Twisted Vine," the album's closer, on which Nadler confronts her feelings: "I'm floating on an apple tree, and I'm telling all the world that I once knew, that I'm in love with you."
What's left is an impressive concoction of stark minimalism. From its cryptic cover art to its ethereal soundtrack, The Sister is Nadler's journey to self-assurance, in which she paints an intricate portrait of longing and reflection, blurring its sullen edges with shades of hope and prosperity. By the end of The Sister, you get the feeling that brighter days are ahead for Nadler. The chords are a bit lighter and the strings aren't as wistful. That's the beauty of letting go.
Others Tagged With