Mindy Smith: Mindy Smith
[Giant Leap]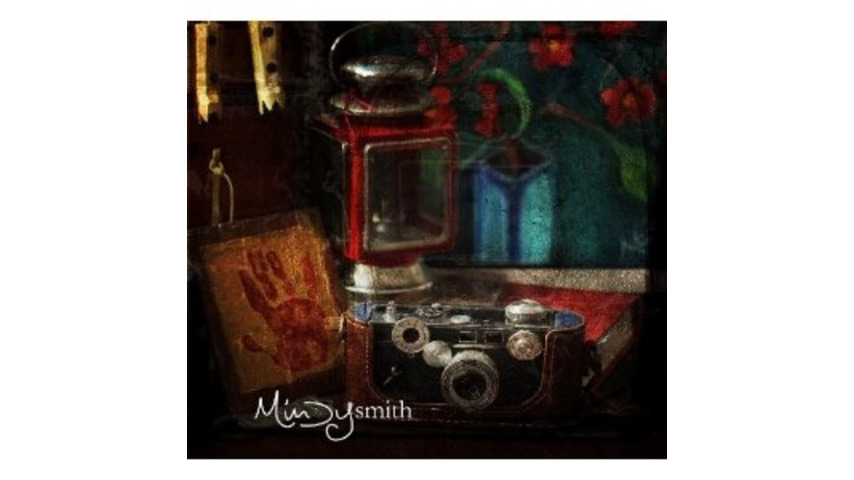 Mindy Smith's music—at its best—is like a papercut: painful to the point of making you wince, yet somehow so compellingly bracing, you can't stop pressing it. "Come To Jesus" is as riveting a song as anyone's released this century, and it arrived with a little-girl voice in full throttle, grown woman breakdown/surrender.
Not quite folk, left of country, sexier than Americana and shimmering with subtle dashes of jazz and Appalachia, Smith's music has smeared genres and somehow seemed truer than purists in any of the above oeuvres. Perhaps it's been her brutal truth and emotional rawness; maybe it's the way she melts into each song as if it's the root of all music.
Given that, Mindy Smith's latest album is a frustrating proposition. Singing with her heart in her hand, the songs' well-structured moments of breakdown, vulnerability, confession and even obsession never quite sizzle. Instead, there is something so pretty and refined about the recording itself that her teetering-on-the-brink intensity never actualizes.
Co-producing with engineer Jason Lehning, Smith delivers a a gorgeous song cycle—as pretty as anything she has ever recorded. But the songs "When You're Walking On My Grave," "Sober" and "Don't Mind Me" ache for the slightly out-of-control fervor that's informed the preacher's daughter's most riveting work; these are songs about beyond the pale obsession, transgression and personal treason, and that fraught reality never touches the vocals.
Even "Devils Inside," an almost lullabye for the things that drive us to find healing, has a too-placid nature that neither surrenders from exhaustion, nor embraces grace for glimpsing the other side. Indeed, the closer "If I Didn't Know Any Better," a gentle pledge to herself, is one sweet promise that seems to say: "stay tuned."
The lyrics suggest much life has been lived—in a life already marked by the loss of a mother to cancer, banging around Cincinnati and Knoxville before landing in Nashville, confessing obsessive/compulsive disorder during an NPR performance—and perhaps the making sense of it all will catch up to the actual resonance next time. Certainly wrestling ghosts is a gargantuan proposition, the kind of thing that extracts much and churns up things that are often best left neatly unprodded.
Almost Placidylic, Mindy Smith is tranquil on the surface, lovely to the core and never once sparks or electric-shocks listeners the way so much of her music has. With such fraught subject matter, the only dissonance seems to be from the lushness of the mostly acoustic arrangements and the actual life contained in the lyrics.
Others Tagged With