Delicate Steve: Positive Force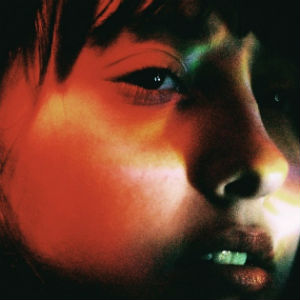 To say electronic music is prominent in today's up-and-coming (or in some cases, came-and-maybe-already-went) scene is an understatement. What's notable about Delicate Steve is not necessarily guitarist Steve Marion's apt electronic contribution, but his songwriting and reference to earlier musicality that could be easily overlooked.
Delicate Steve understands and is equally intrigued by what you can do with a great vintage synthesizer, but his George Harrison/Eric Clapton-esque guitar melodies are what make this album worth listening to.
Positive Force is just that. The first track, "Ramona Reborn," slowly builds into one of those feel-good songs for when you've had a really rough day—or week, or month—and a song becomes the soundtrack to that "you know what, I'm going to be fine" moment. Or, it could be the send-off song for the start of a really unorthodox adventure—it's that versatile.
Some songs on the record, like "Two Lovers," are more ethereal and dream-like—what you'd expect from someone so electronically sound, but it's tasteful, not predictable. In each song there are elements of pure acoustics that really serve as a conduit between the songwriter in Delicate Steve and the electronic producer who could probably sit in front of a synthesizer or a sampler for hours. It's obvious he understands music and isn't just trying to put his spin on what he last heard.
The title track reverts back to the most delicate and allusive instrumental technique—the slide guitar, what should be the highlight of his record. The song is so deliberately layered. This is an album that I recommend listening to first with a good set of headphones.
"Afria Talks To You" was the first single released and praised by critics—definitely the album's most jammy song. It is difficult to create the kind of sing-along vibe with only minor background vocals accompanying a guitar, but Delicate Steve has done it, and it really works.
"Luna" is the soothing comedown for the record. It's a good reflection of what Steve seems to be about. He wants to make uplifting music, and he's been successful. But, happy music can sometimes seem superficial or lacking the emotional depth that music is "supposed to" capture. On the contrary, this album seems enlightened. It's happy and deep and complex and present, all at the same time. You'd think this was some master plan, an unnatural manifestation to draw the masses. I doubt it though; it's just positive force, plain and simple.
Others Tagged With