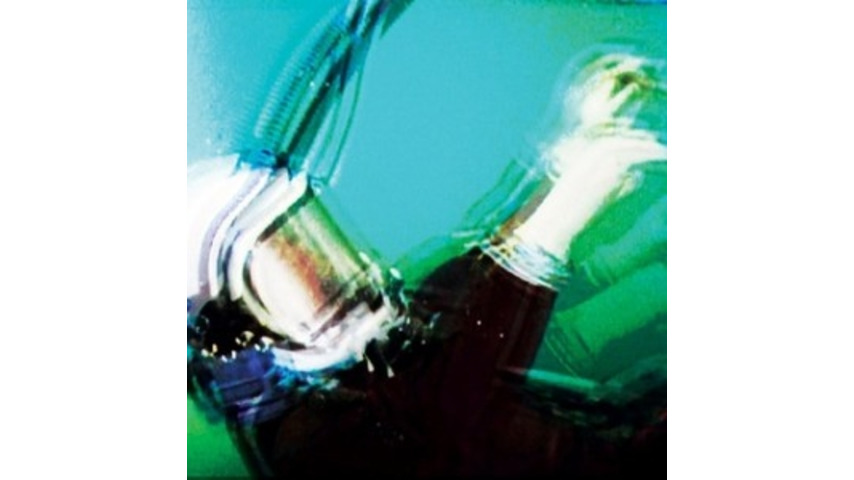 On Burst Apart, their fourth album in a string of critically worshipped albums, Brooklyn trio The Antlers officially launched into space. Gone were the spastic noise and over-reaching lyrical concepts that plagued their otherwise lovely breakout, Hospice: "Indie-rock" was no longer a fitting genre tag for a band who put so much emphasis on glistening electronic ambience and jazzy, echoing texture.
Undersea, their lavishly produced new EP, finds the band spinning even further into orbit. Inhumanly gorgeous opener "Drift Drive" is an experience best suited for headphones: It spirals its way out of the speakers in a luxurious calm—an alien funeral ballad beamed in from another galaxy. The wash of sound is so magnificent, it's easy to miss all the details: Darby Cicci's decaying trumpet lines, the echoing harps, the sci-fi synth whooshes, the ricocheting piano chords. On the droning, eight-minute "Endless Ladder," guitars and synths and wordless coos disintegrate into slow-motion colors and shapes. Frontman Peter Silberman's been labeled a Jeff Buckley clone too many times to count, but on the trip-hop space-jazz of "Crest," he literally seems to inhabit the guy's body, beaming in a Grace-full falsetto moan over a simmering landscape of muted trumpets and synth loops.
If this is simply a tease of The Antlers' next full-length, we'd all better prepare for an epic, mind-bending masterpiece. But for now, Undersea is pretty magnificent all on its own.
Others Tagged With