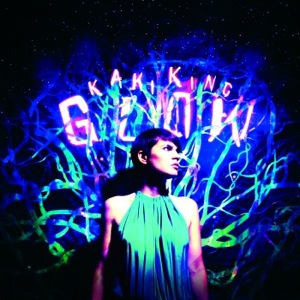 With its haunting melodies and eclectic mix of sounds, Kaki King's sixth full-length album, Glow, is a solid entry in the guitarist's varied discography. Accompanied by famed string quartet ETHEL, King has crafted a beautiful instrumental album that puts her talent for folk music on full display.
Glow is a true emotional ride. Tracks range from slow-burning to fast-paced, as King unrelentingly speeds through guitar strings with deftness. The album opens with a lively, Celtic-driven "Great Round Burn," a style that finds itself peppered throughout the album. An outright toe-tapper, "Kelvinator, Kelvinator" has a celebratory feel that conjures up images of revelry.
The more melancholy "No True Masterpiece Will Ever be Complete" is a reflective song. It would be perfect to listen to on a rainy, gray day. The track is followed by the slow-building "Skimming a Fractured Surface to a Place of Endless Light." The song is smooth and somber and possesses a subtlety that can only come from deep inside a person.
Glow is rounded out by "Marche Slav." Its brooding, atmospheric instrumentals end the album on a darker note that paints a picture of something malicious. It is a far cry from the spirited opening track.
Kaki King cements her position as a great artist with Glow. Her command of the guitar creates a unique listening experience that explores every raw emotion. Her devotion to guitar and other string instruments is a refreshing change from a musical culture saturated by synthesizers. King's Glow proves that getting back to the basics can be a very good thing.
Others Tagged With