Various Artists: Music From Baz Luhrmann's Film The Great Gatsby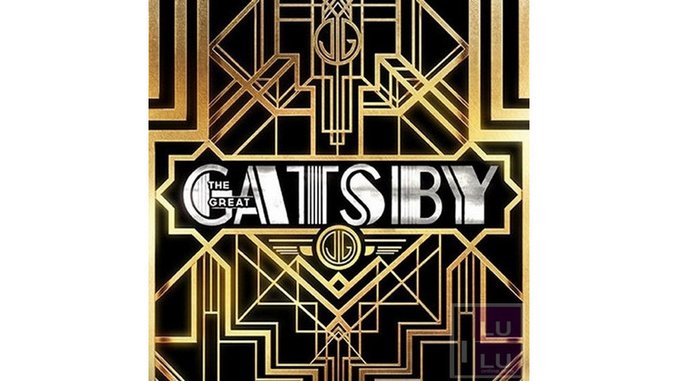 The Great Gatsby's newest film adaptation from Baz Luhrmann has pushed the soundtrack from executive producer Jay-Z as a focal point of the film's marketing, certainly more than, say, Tobey Maguire's role as Nick Carraway or even Carey Mulligan's Daisy Buchanan. Essentially, Gatsby in 2013 is about Leo, Baz and Jay-Z. Not a bad pedigree, for a start.
Removing The Great Gatsby soundtrack, or Music From Baz Luhrmann's Film The Great Gatsby as it is officially titled, from connection to the film, is rendered impossible, as lines from the actors are not just placed between the songs, or simply as introductions to finales to tracks; Jay-Z's opening "100$ Bill" splices in bits of mystique-building Gatsby quotes to the start, finish, hook and essentially any time he isn't rapping, which isn't much more than two verses and an outro. Jay-Z, for his part, is always a captivating MC, and while drawing parallels between himself and Albert Einstein or The Kennedys and really building the comparison to the movie's titular character Jay Gatsby. It's all a bit much and obvious, but worth it for the great moment of underlined delivery with "took that Taylor Swift to a hundred fucking million, bitch." It's a remarkable effect how a fake story about Jay-Z retiring his usage of the word "bitch" gives the expletive so much more venom, and more importantly, if "Taylor Swift" catches on as a term for blow, then this soundtrack has a value greater than anyone imagined.
The musicians assembled by Jay-Z and Luhrmann are presented under the explicit goal of creating a "Gatsby for the hip-hop age," and while we can discuss the meaning behind the artist choices for hours, now that the album is here, the critical questions should shift to if it works, if it adds to the experience and if it sounds good. And, as the pre-release chatter seemed torn between premature adoration and crucifixion, the resulting collection is something more middling, neither offensive nor revolutionary, with memorable moments and forgettable ones. And, with soundtracks and the stand-alone nature of songs on any compilation, picking and choosing the ones worth engaging will be a common approach for repeat listeners.
Besides Jack White's previously debuted firecracker rendition of U2's "Love Is Blindness," the album's strongest track comes from one of the least likely characters: Gotye. On his original jazzy strut titled "Hearts a Mess," Gotye employs spare strings and horns and a whistling hook that connects not only with the cinematic reach of the music, but also manages to extend his artistic range. Gotye winds up showing three distinct vocal styles: the hushed and earnest songwriter, the Sting-esque frontman with remarkable range to handle the chorus, and then the human and battered character of the song's latter moments. It's not merely a good song amongst lesser ones, it's a great song that shows Gotye to have more than one classic in him at the very least.
Elsewhere, The xx stick with their comfort zone for "Together," offering their unmistakable Xanaxed-out duel vocals in what amounts to another example of their top-tier work. And in closing the album, Sia delivers the standout female-fronted pop ballad in the hyper-literal "Kill and Run," noteworthy especially when considering that she is competing with some of the biggest names in the game.
But, while Sia's song is grand and nuanced and evocative, key players have a tougher time hitting their marks. Florence Welch is appropriately smoky and two-drinks- reflective, but she seems out of her element when reaching the chorus of "Over The Love," essentially sounding like an out-of-control melisma with the driver asleep at the wheel, her next note always unpredictable and lacking a logical flow. But, Beyonce would switch songs with her in a second; her duet with Andre 3000 on a cover of Amy Winehouse's "Back to Black" sees Jay-Z sticking his wife with a pretty raw deal, with the male half of the duet getting the opening verse and the chorus virtually to himself, leaving Bey with scraps at the end.
When all is said and done, the soundtrack will likely be remembered for one song, and it is not the roaring-'20s version of "Boom Boom Pow" that will.i.am could probably record in his sleep. No, Lana Del Rey's "Young and Beautiful" is the album's marquee moment, that showcases the fruit of a collaboration with Luhrmann and Rick Nowels, the songwriter behind half of the last Lykke Li album and a billion other hits. Now, whatever your opinion of the singer, with two pros by her side, the song sweeps off into a well-traveled but affecting golden Hollywood ballad. But, then something happens, like the two partners went to lunch and left Del Rey to finish the concluding bridge and chorus herself. The song becomes a runaway train, and Denzel Washington or some musical equivalent isn't there to stop it. Her "makes me want to party" declaration alerts the "bad taste sensors," and then her complete whiff on the word "diamonds" is, not exaggerating one of the most goofy, blatant mistakes heard on a professional record in memory. It's a designed climax that Del Rey sounds baffled with, like it was written in another language or she just accidentally swallowed her own spit. But, beyond Del Rey's amateurish moment, why these collaborators let this misstep slide also perplexes—besides the fact that Del Rey's supporters are so likely to accept anything with her name on it, there seems little reason to worry about the details.
But, from Del Rey to Gotye to Sia or Florence, more music on Music from Baz Luhrmann's Film The Great Gatsby seems unrelated to hip hop as it is indebted to or actually featuring it. Even the title of the collection, not simply the title of the film and the word soundtrack, speaks to egos, to appearances, toward one of the chief criticisms of the society in the original book. If this is supposed to be riffing on the type of music Fitzgerald was talking about in Gatsby, is that necessarily a good thing? Or, is the music of a society that is destroying the American dream and doomed to a rapidly approaching shift in their world not what the man with his name in the title should be using his resources to perpetuate? It's tough to say there are adequate answers or stances made in this release, besides a desire to book big names and sell units. And on that level alone, a partial success seems to be a generous reading.
Others Tagged With