Laura Veirs: Warp and Weft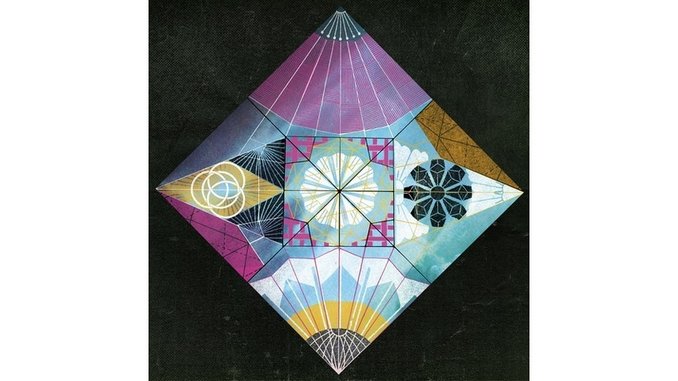 At first, Warp and Weft doesn't seem all that different from Laura Veirs' past releases. From the first strums of the guitar, it's clearly a Laura Veirs record. Her melodic senses are still dead-on—fluctuating from gentle to vibrant at a moment's notice while her ever-soothing voice is as strong as can be. Displaying more of her raucous side, Warp and Weft is filled with tracks that easily find themselves among the best of her impressive catalog and manage to exceed expectations.
Trading in her acoustic guitar and sparse arrangements from her last album, July Flame, Veirs opts for an electric guitar and larger arrangements that make Warp and Weft's energy reminiscent of 2007's Saltbreakers while holding onto the folk influences she is known for. Upright bass, violin, pedal steel and various other instruments make fitting appearances throughout the album along with distorted guitars and keyboards to create an atmosphere that continually changes, offering one melodic line after the next.
The band's foundation is made up by Karl Blau on bass and Carl Broemel of My Morning Jacket on guitar, while Veirs' husband Tucker Martine (who also acts as producer) shares drum and percussion duties with Steve Nistor. Numerous others are featured, including a few members of The Decemberists and guest vocalists kd lang, Neko Case, and Jim James.
On the album opener, "Sun Song," Veirs sings praises about the sun's warmth after a cold winter. Neko Case lends her sonorous voice to make an absolutely brilliant pairing that only begs the question, "Why hasn't this happened before now?" (And if it has, then where have I been?!)
"America" picks right up with a driving guitar line and thundering drums that never stop as Veirs laments over the current state of the union with lines like: "The cart has come unhitched from the horse in America / Down the hill and off the course of America / Founding fathers roll in their graves in America."
"Finster Saw The Angels," about artist Henry Finster, features kd lang harmonizing with Veirs so calmly over Broemel's masterful pedal steel work and Veirs' own elegant guitar playing. It's here that we are reminded of Veirs' ability to captivate listeners with as little as her voice and a guitar.
"Dorothy of The Island" tells the tale of a mother who commits suicide in a straightforward full-band arrangement, and "Sadako Folding Cranes"—based on the true story of Sadako Sasaki, a young girl who survived the atomic bomb in Hiroshima—is tinged with Asian influences.
"Shape Shifter," and "Ten Bridges" tie for the most haunting melodies on the album. In the former she sings "Winter's on the way / I think we're gonna make it out / If we stick together now / If we stick together now" along with one of the many and beautiful string arrangements.
"Ten Bridges" is both hopeful and regretful as it starts with the line "Tear after tear will fall from you boy / But dancing brings joy" and ends in the chorus with "Memories a plenty I cannot shake / And all that I have seems far away."
Instrumental tracks "Ghosts of Louisville" and "Ikaria" seem somewhat out of place but don't take away from rest of the album. The most energetic songs are certainly "Say Darlin' Say" and "That Alice," and they land right in the middle of the album—between the instrumental pieces.
The album ends beautifully with "White Cherry," a jazz number featuring Broemel on tenor saxophone and both Nistor and Brian Blade playing drums kits to enhance an already dreamy vibe.
Others Tagged With