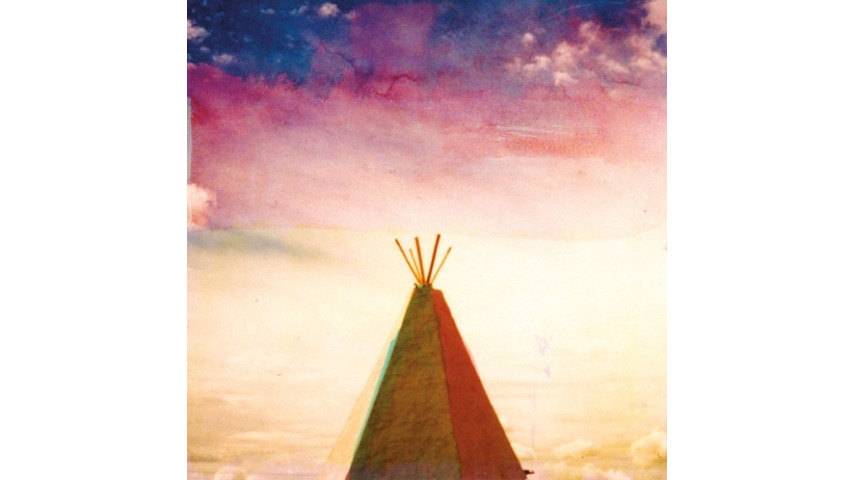 The best shorthand assessment I can provide of Stitches is that the new Califone record sounds just like a Califone record. Just like a glass filled with water to its midpoint, how you look at that above sentence is going to determine your interest in this experimental rock band's 12th album. If you are a fan, you are going to eat Stitches up heartily; if you're not, you'll avoid it.
All of that can be said of many bands, but it's of especial interest considering the fact that, for the first time, Califone didn't record a lick of it in its native Chicago. For anyone else, that would be a tiny detail in the liner notes. For this band, whose players have been threaded in the fabric of the Windy City's music scene for nigh on 30 years, it's noteworthy. Instead, Tim Rutilli (Califone's sole mainstay) and a rotating cast of players worked out of studios in California, Texas and Arizona.
All of the above is really just a testament to the clarity of Rutilli's vision as a songwriter. Outside of the work he's done for soundtracks and backing up folks like Isaac Brock or Sam Beam, there's a very clear line that connects all of his work that extends beyond his lackadaisical approach to singing. Part of this cord strings around Rutilli's fascination with one of his hometown's most recognizable outputs: the blues. As ever, though, it's the blues as filtered through his equal interests in electronic music, gospel and punk. How that comes through on everything he and his cohorts have done as Califone is in the form of a delectably weird bouillabaisse of slide guitar, percussion commotion and small touches that often feel like they floated in from another album.
If the Southwest has had any impact on the sound of Stitches, it's a minimal one. Certain songs have a combination of quietude and agitation that you can sense while driving through the expanse of West Texas—the drawn-out build and resolve of "moonbath.brainsalt.a.holy.fool," the stately shuffle and pedal steel intertwining on "Magdalene." Most, though, feel embedded with Rutilli's core musical vision that sees no issue with wiring an acoustic-driven track up with a reggae-loose bass line, soulful horn stabs and barely-there beats ("We are a Payphone") or to let a skittish vocal sample intrude on a glam stomper ("Frosted Tips").
To reiterate: if you're a fan, you've already got your pre-order in Stitches and will likely consider this one of the band's best efforts (which it really is). But with that, I send a message to those folks who have dismissed everything this group has done to date: Califone has hit another creative stride with this album, quite an achievement for a band that has been around for 15 years. The combination of loose fun and pinpoint accuracy here is bracing, and Califone's sheer originality is a great counterpoint to the many acts trying desperately to live up to the legacy of their formers.
Others Tagged With