Willis Earl Beal: Nobody Knows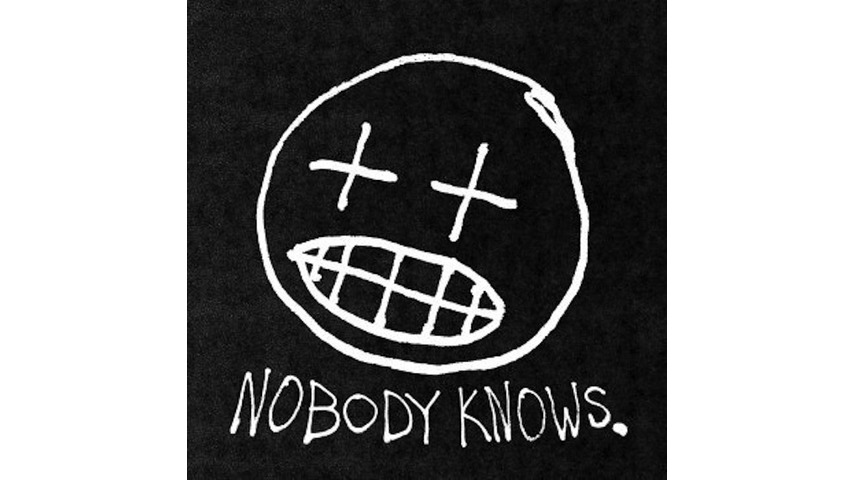 Sometimes genre tropes act like a strait-jacket. Blues singers, for example, might feel pressure to use walking bass lines and prominent guitars. Not Willis Earl Beal. He may sound like a blues singer, but he doesn't have much time for restrictive orthodoxy. "I go where I please/ I don't need no gas," he sings on "Wavering Lines," the first track from his new album, Nobody Knows. Right after that statement of independence, a string section enters, playing what sounds like a pared-down version of the string part from Lou Reed's late '70s "Street Hassle," as if to prove Beal is his own man.
On Beal's first album, he moved between child-like ambience, songs suitable for weird film scores and stomping blues. "Evening's Kiss" sounded like an indie-rock demo that was never fleshed out, and there was something resembling rap on "Ghost Robot." Beal's lack of stylistic allegiance remains intact on his latest release. A beat may appear, but it's not a necessity, and when one materializes on "Too Dry To Cry," it sounds as if everyone just banged on whatever object they were nearest too. Synthesizers or strings provide atmosphere, a piano or a guitar push a melody—just a few chords, often repeated. Beal's not stuck on any one sound, and he doesn't mind singing unaccompanied.
He doesn't have to, since his voice is strong, coming on in fluid, low lines. Most of the time he's doomsaying: tracks three through five are titled "Everything Unwinds," "Burning Bridges," and "Disintegrating." In "What's The Deal," Beal's vocals get increasingly unhinged as he repeats the phrase "just be nice" over and over, desperately yelling while being strangled. Distorted, recorded voices skid around behind "Disintegrating," putting Beal in a conversation with a series of maniacal machines—maybe resisting their influence, since electronic sounds are in short supply on the album.
In "Coming Through," Beal takes on a basic soul groove. He handles it easily, gracefully, but it's by far the most conventional track here, and one of the least interesting. He could record an album full of similar songs, but he shouldn't. A strait-jacket doesn't suit him.
Others Tagged With