The 40 Best Cartoon Characters of All Time
Page 7 of 8
10. Betty Boop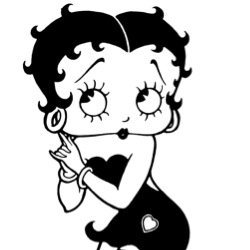 Created: 1930
Creator: Grim Natwick
Voice: Margie Hines
Though Betty seems like a product of the Roaring '20s, it's important to remember that she was actually the Queen of the Depression Era, a sexy reminder of better times and an avatar for a younger generation.

9. Fred Flintstone (The Flintstones)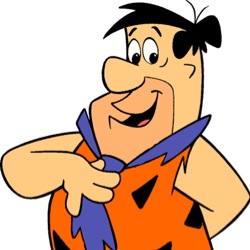 Created: 1960
Creators: William Hanna & Joseph Barbera
Voice: Alan Reed
The patriarch of his modern stone-age family, Fred proved that cartoons weren't just for kids. That's further evidenced by his misogynistic pitch for Winston cigarettes below:

8. Dr. Doofenshmirtz (Phineas and Ferb)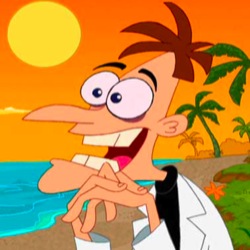 Created: 2007
Creators: Dan Povenmire, Jeff "Swampy" Marsh
Voice: Dan Povenmire
Dr. Doofenshmirtz may be one of the newest entries on this list, but the evil scientist from Phinneas and Ferb has quickly made a big impression with his attempts to wreak havoc upon the tri-state area. We love his back-story monologues about his childhood in Gimelschtump, Druselstien. We love his ridiculously named devices (the the Ugly-Inator, the Age-Acclerator-Inator) and that his nemesis is a platypus. The subtleties of the relationship are pitch-perfect. When Perry busts in on Doofenshmirtz when his blind date is about to arrive, Perry accomodates his rival by pretending to be his pet ("She doesn't know I have a nemesis"). And most of all, we love his songs.

7. Rocky and Bullwinkle (Rocky and His Friends)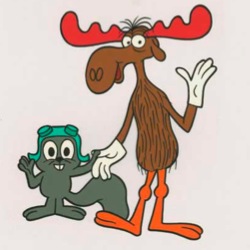 Created: 1959
Creators: Jay Ward, Alex Anderson
Voices: June Foray, Bill Scott
The animation might not have been fancy, but the scripts were funny as Rocky and Bullwinkle fended off threats from the very Eastern European-sounding Pottsylvania.

6. Mickey Mouse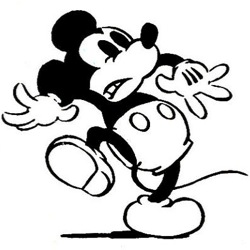 Created: 1928
Creator: Walt Disney
Voice: Walt Disney
It's easy to lose sight of the cartoon character Mickey in the shadow of the mascot for the Disney empire. But there might not be a Disney empire but for the charms of an enthusiastic, adventurous mouse.