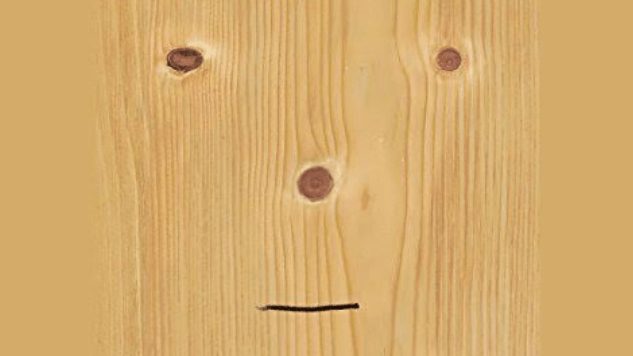 Reading, at its best, is an act of compassion. And audiobooks, spoken directly into your brain, lace that compassion with an intimacy that's hard to match in any other medium. With that in mind, here are 10 fantastic audiobooks from across the LGBTQ+ spectrum to take you through the end of Pride Month and into the summer.
Listen, love, grow—and when you're through with these, head to Audible's Pride 2018 portal and Libro.fm's Celebrating Trans Voices list and queue up your next audio experience.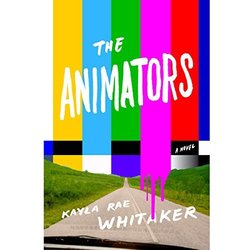 1. The Animators by Kayla Rae Whitaker
Narrator: Alex McKenna
Run time: 15 hours and 23 minutes
Audible | Libro.fm | Overdrive
Kayla Rae Whitaker's The Animators offers a raw, expansive and intimate exploration of queer female friendship. Everyone will benefit from reading it, but if you want the full, hilarious experience, go for the audiobook. Narrator Alex McKenna is a genius in characterization and pacing, but it is her commitment to the exact kind of vocal fry that women are universally criticized for—so complete that it feels like an audible middle finger to the patriarchy—that gives this audio experience that final dash of excellence. Pick it up.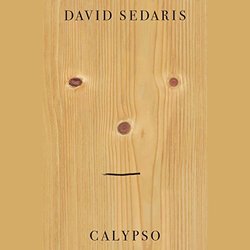 2. Calypso (and every other collection you can get your hands on) by David Sedaris
Narrator: David Sedaris
Run time: 6 hours and 38 minutes
Audible | Libro.fm | Overdrive
David Sedaris—humorist, radio contributor, brother of Amy, husband of Hugh—is the king of the audio essay. His public radio-rooted CV stretches so far back in time that it overshoots not just the Age of the Podcast but Audible's ascendancy ("The Santaland Diaries" aired on Morning Edition in 1992; Audible was founded in 1995). With his scathing self-awareness, dry delivery and impeccable Billie Holiday impressions, Sedaris is an ideal audiobook narrator under any circumstances…and an ideal choice for any Pride audio binge. Calypso, released just last month, is his newest collection of essays (but you honestly can't go wrong with any of them).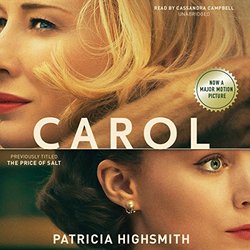 3. Carol (The Price of Salt) by Patricia Highsmith
Narrator: Cassandra Campbell
Run time: 10 hours and 37 minutes
Audible | Libro.fm | Overdrive
Perhaps the only LGBTQ-adjacent audiobook more popular in 2018 than this one is the Armie Hammer-narrated Call Me By Your Name, but Carol (originally known as The Price of Salt) made this list due to Cassandra Campbell's exquisite narratorial credentials (sorry, Armie). Campbell steeps Highsmith's lesbian romance with all the naturalism and careful pacing that she brings to every project, which makes this suspenseful love story between Carol and Therese especially clear and affecting. If comparing film to book is your bag, make this audio your next bet.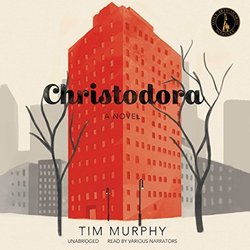 4. Christodora by Tim Murphy
Narrators: Cassandra Campbell, Christa Lewis, Suzanne Elise Freeman, Prentice Onayemi, Thom Rivera, Kyla Garcia, Will Damron
Run time: 17 hours and 14 minutes
Audible | Libro.fm | Overdrive (sequel only)
All cultures and all communities need inclusive LGBTQ+ narratives, so a book like Christodora, which weaves together stories of a Manhattan building's residents from the 1980s to the 2020s (residents from different countries and generations and experiences), is a gift. An even greater gift is having a full cast of tremendous audio talents, Cassandra Campbell and Prentice Onayemi among them, lending vibrancy to the different voices. This one is an investment, and often a distressingly graphic one (the AIDS crisis of the '80s plays a major role, as does addiction), but it is worth it.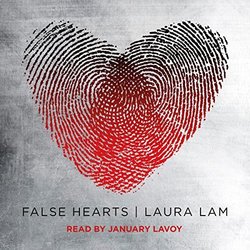 5. False Hearts by Laura Lam
Narrator: January LaVoy
Run time: 11 hours and 9 minutes
Audible | Libro.fm | Overdrive
January LaVoy is always a fantastic listen, and her performance of Laura Lam's sci-fi thriller, False Hearts, is no exception. While the mythology of the cyberpunk story hinges on the crimes surrounding a cult, the bisexuality of the book's protagonist—one of a pair of conjoined twins, separated surgically in their youth—is not a part of this grimness. It is, rather, one of the happier threads of the protagonist's life-and one that LaVoy brings to life with her trademark warmth and emotional range.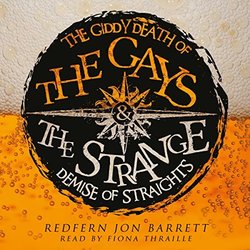 6. The Giddy Death of the Gays and the Strange Demise of the Straights by Redfern Jon Barrett
Narrator: Fiona Thraille
Run time: 8 hours and 22 minutes
The title of this queer Welsh romp is reason enough to download it right now. Redfern Jon Barrett's The Giddy Death of the Gays and the Strange Demise of the Straights is, in both execution and audio narration, an absolute joy. Nothing is sacred here—not gender roles, not sexualities, not romance, not monogamy, not clubbing culture and certainly not the strictures of the English language, itself—and narrator Fiona Thraille throws herself into every sacrilege with fearless Swansean aplomb. It is truly impossible to describe this book in a way that does it justice; just download it immediately.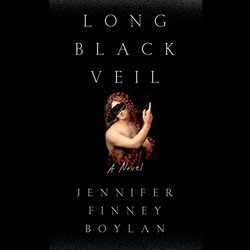 7. Long Black Veil by Jennifer Finney Boylan
Narrator: Jennifer Finney Boylan
Run time: 11 hours and 38 minutes
Audible | Libro.fm | Overdrive
One hole in the adult market for LGBTQ+ titles is fiction starring transgender protagonists. Memoirs? Covered. Nonfiction essay anthologies? Check. Thrilling mysteries? Not so much. But Long Black Veil, from She's Not There: A Life in Two Genders' memoirist Jennifer Finley Boylan, fills the void for closed-penitentiary-set mysteries. Performing double duty as the audiobook's narrator, Boylan gives capable voice to Judith's chilling adventure, imbuing the mystery with equal parts irony and breathy poetry. Boylan challenges the listener to interrogate their own assumptions about what men and women "sound like," as the reader consciously experiences Judith as a trans woman while the character is living "stealth" (not out as trans). The mystery itself is compelling, but the specific draw here is Boylan's use of her own lived experience and literal voice to investigate what it means for people to keep secrets.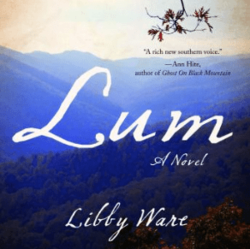 8. Lum by Libby Ware
Narrator: Janet Metzger
Run time: 7 hours and 9 minutes
Southern, anxious and drawling in equal measure, Janet Metzger's reading of Libby Ware's Stonewall honor book, Lum, is a mesmerizing comfort. Ware brings Appalachian life in the 1930s vividly into focus, using protagonist Lum's perspective as an unmarried, intersex 30-something as a lens. Being intersex is a major part of Lum's story, but it is not the sole driving force—it is one thread among many in how she learns to be her own person. Parts of Lum's life story are tragic, parts are hopeful, but all, in Metzger's thoughtful performance, are utterly captivating.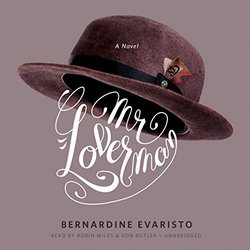 9. Mr. Loverman by Bernardine Evaristo
Narrators: Robin Miles, Ron Butler
Run time: 9 hours and 2 minutes
Audible | Libro.fm | Overdrive
We're not saying that any story narrated in the voice of an elderly, Antigua-born British gentleman is going to be an automatic choice for audiobook lists. But we're also not denying that hearing the story of flamboyant, secretly gay 74-year old Barrington Jedidiah Walker narrated in a sunny, West Indies clip is going to send us straight to the "Download Now" button. In this case, Bernardine Evaristo's hilarious Mr. Loverman is worth the haste, narrated as it is not just by Ron Butler as protagonist Barrington, but with Paste favorite and master of accents Robin Miles as his narratorial sidekick. It's absolutley lovely.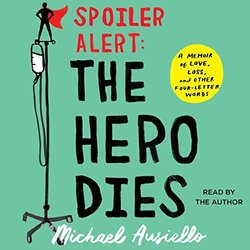 10. The Memoirs: Eddie Izzard, Audre Lorde, Laura Jane Grace, Roxane Gay, Janet Mock, Michael Ausiello, Sarah McBride, Armistead Maupin, Alan Cumming, Dave Holmes, Carrie Brownstein, Tyler Oakley, Hannah Hart, Lidia Yuknavitch, Chloe Caldwell, Benjamin Law, Mara Wilson, Daisy Hernandez
We are cheating with this last one, but in our defense, it is impossible to rank individual life stories against each other—especially when they are narrated in each author's actual voice. So we didn't pick one memoir to stand in for all the rest, but instead curated a mini-list of those with the most compelling and engaging performances. From young bucks to old hands, from one global horizon to the next, from one end of the LGBTQ+ spectrum to the other, these memoirs represent some of the best ways you can spend your next hundred+ free hours.
---
Alexis Gunderson is a TV critic and audiobibiliophile whose writing has appeared on Forever Young Adult, Screener and Birth.Movies.Death. She'll go 10 rounds fighting for teens and intelligently executed genre fare to be taken seriously by pop culture. She can be found @AlexisKG.