Flickr/LearningLark@N04/
I love winter. Give me candlelight and cardigans. Shower me with snow and souse me with cocoa. I'll even dance in the wind chill and jump for the joy of shovelling. The Swedish call it mysig, the Norwegians hygge. It's an untranslatable kind of perfect winter feeling that you crave this time of year. "Cosy" is as close as our paltry English gets.
So, if you need help finding the pleasure of those long, dark February nights, seek out the people who know how to thrive in the cold. Whether it's New Nordic reindeer and rye or old-fashioned immigrant traditions from the states up north, there are endless ways to have your gravadlax and krumkake too. Crank up the Sigur Ros, season the aebelskiver pan, and get ready to plunder the kitchen.
1. Reserve a Table in the Snow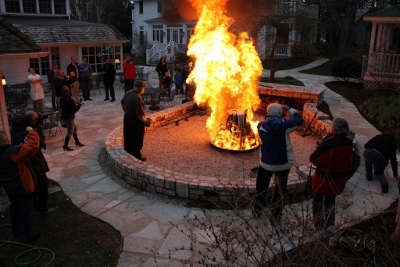 Photo courtesy of White Gull Inn
When nineteenth-century Scandinavians landed on American shores, they sought the familiar: pine forests towering with timber and icy waters teeming with fresh fish. They found both in abundance on Wisconsin's north-eastern peninsula, now Door County. Here at the White Gull Inn, in the 5-degree darkness of a winter night, the Boil Master tends a massive fish-filled cauldron. Diners wearing ski caps and heavy coats gather round the warming fire to talk about the Packers over bottles of New Glarus Spotted Cow. When the fish is ready, the Boil Master pours kerosene on the flames, the blaze shoots into a starry sky, the salt water bubbles up and over, extinguishing the fire, and dinner is served. How worth it is the experience? Reader, I married the man willing to drive 6 hours through a blizzard to arrive in time for the one and only seating available on a January weekend.
The Danish restaurant NOMA may be the hub of the New Nordic , but rural Sweden's Faviken is the outpost for the hardcore Norse explorer. To claim one of the rare 12 seats, head about 370 miles northwest from Stockholm to a remote 24,000-acre hunting estate. Here Chef Magnus Nilsson shoots the grouse and woodcock himself and pickles, cures, and smokes local fish and veg. At least, those are the reports. My dragon boat and dog sled are both in the shop, so I haven't made it yet.
2. Cozy Up with a Book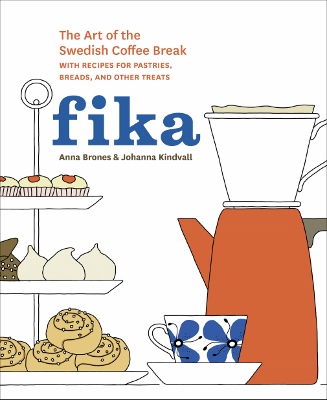 If you want literally to eat like a Viking, An Early Meal: A Viking Age Cookbook and Culinary Odyssey is the book for you. Culinary-minded archaeologists Daniel Serra and Hanna Tunberg bring back to life the foods and feasts of cultures more than a thousand years gone.
Alternately, for the absolute latest in Scandinavian food, ponder North: The New Nordic Cuisine of Iceland. Filled with evocative images of ice, goats, and endless sky, North is an immersive experience. Wade in with recipes like Rye Beer Chips with Chive Skyre. From there, Parsnips Three Ways with Artic Char Roe is easily doable. When you're ready to go full-on forager, you can experiment with building a hay box to smoke beets or make your own birch sugar and pine salt.
Winter is the perfect time to slow down, to stop and reflect, to take a snow day – or at least a snow afternoon – and reconnect with friends over good food. That sort of pause is the soul of Fika: The Art of the Swedish Coffee Break. Like afternoon tea for the Norse set, "fika represents an entire culture," according to authors Anna Brones and Johanna Kindvall.
As accessible as it is insightful, Fika is a baking book mixed with etiquette how-to and cultural know-how, iced with a calendar of holidays and expressed as a work of illustrated art. Recipe classics like Cardamom Cake and contemporary café bites like Sticky Chocolate Coffee Squares offer a window onto a people and a practice. While others, like the Kinuski Caramel Cake from Kindvall's Finnish family, come with personal history. And in a world overtaken by the more-scent-than-substance cinnamon buns of shopping malls, it's worth the price alone for the genuine Swedish Vetebullar recipe.
Brones and Kindvall will definitely leave you with fikasugen—a craving for fika. Their guidebook to celebrating every day with "something cozy, warm, and full of light" releases in April, which, if you live in places like Chicago or Toronto, gives you two more months of winter to enjoy it.
3. Mail Order Minnesota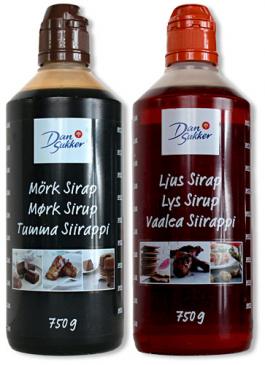 To bake for fika, you'll need pearl sugar, almond paste, and Swedish syrup, all of which you can find at Scandi food source, Ingebretsen's. If you phone rather than order through the website, you can choose locally prepared herring in wine, dill, or cream sauce and get a side of fresh lefse to go with it. This is also the way to discover their larger offline cheese selection, including bread cheese, a kind of Finnish Halloumi perfect for broiling. And unlike the web, it all takes place in that rhythmic Upper Midwest accent derived from somewhere around the fjords.
4. Flatpack Your Groceries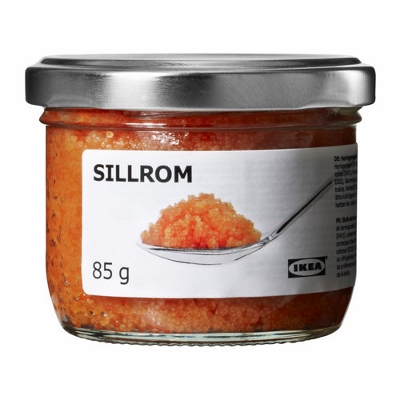 As with every element of spare, modern Nordic style you wish you could afford but can't, Ikea is ready with the budget alternative. If you're lacking the funds for a flight to Copenhagen and a reservation at NOMA, head for the culinary DIY just beyond the Billy bookshelves. A quick schmeer of pastej krabba on knäckebröd and you're spiritually swept to the fjords for lunch. Or a dollop of fish roe makes anything more coolly northern. Choose between translucent coral beads of herring roe or a vegan alternative made from seaweed. If you prefer someone else to assemble your food, there's always the giant bags of meatballs or boxes of frozen tårta mörk choklad. Either way, it's amazing how much pepparkakor and cloudberry jam you can fit in one of those blue bags.
5. Get Lost in a Story
Trade the Lutheran austerity of Babette's Feast for pure Viking revelry, mischief and mayhem around the longhouse tables in the Edda's old Norse sagas. Or perhaps get your fika on with some childhood nostalgia for the pure joy of a raucous Pippi Longstocking coffee afternoon.
Anne Bramley is a writer and independent scholar living in Norwich, UK. She's the author of Eat Feed Autumn Winter and the first woman to create a food podcast, Eat Feed, which Saveur called "the finest way to take your food on the road." Twitter: @eatfeed