We all have that friend with a fancy liberal arts degree who always carries a moleskine or, if they're really serious, a Baron Fig Confidant. It made us wonder if hot shot authors are particular about their tools of creativity, so we questioned six lauded novelists about their favorite writing instruments.
1. Chris Cleave—Gold
One of the judges for the 2014 Desmond Elliott Prize, Cleave certainly doesn't forget his literary heritage. "I use a machine that I made myself," Cleave says. "I feel it's the only way to really be in touch with your voice. I soldered a frame from vintage brass, dropped in the keys from an old portable typewriter (a Halda, the same model Hemingway used) and connected them via contact sensors to a processor that I built myself out of components salvaged from the old air traffic control system at Heathrow Airport. The screen is from a hospital oscilloscope, and I carry the whole set-up in a calfskin tote that used to belong to Marcel Proust. Actually, no—I use a MacBook Air, same as every other writer."

2. Junot Díaz—Drown
One of The New Yorker's "Future of American Fiction" picks, as well as a Pulitzer Prize winner for The Brief Wondrous Life of Oscar Wao, Díaz captures the trials of poverty, obesity and prejudice with a unique blend of humor and raw honesty. Breaking the mold, Díaz told Paste that he prefers to write on yellow legal pads. "I have towers of these things around," he says, "and then, of course, I input the finished pages to my Mac." We bet he's careful where he sets his coffee.

3. Stephen King—The Shining
Architect of the Dark Tower series—and arguably of contemporary American suspense in general—King published an entire book about his creative process, aptly titled On Writing: A Memoir of the Craft. He states that the key to writing is to do it relentlessly, every day, no matter what. Those are powerful words coming from someone who survived being hit by a car. King uses an iMac or a MacBook Pro to write his novels, including the upcoming Mr. Mercedes to be released June 3rd.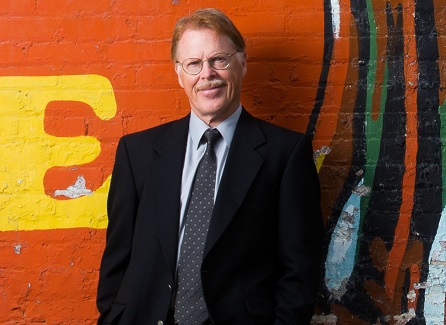 4. Charles McNair—Pickett's Charge
Our own Pulitzer Prize-nominated Books editor bucks the Macbook trend. "I write fiction and 90 percent of my freelance work on an office-based Dell Vositro," he says. "I have a name for it: Dell. Isn't that original? I talk to Dell sometimes, the way the astronaut talked to the computer HAL in 2001: A Space Odyssey. Dell doesn't answer back. Not often, anyway. When he does, I know it's time to get some sleep."

5. Curtis Sittenfeld—Sisterland
The New York Times bestselling author and adolescent-angst whisperer told Paste that she writes from home on a 2009 Apple iMac. "Although our house has wireless Internet access," she says, "I basically pretend that it doesn't, and I get online only from a laptop or my phone. It's not a perfect system, but it does keep me from leaping impulsively onto People.com mid-sentence." Interesting, considering the People staff probably use her novel Prep for their fair share of procrastination.

6. Lauren Weisberger—The Devil Wears Prada
Like Cleave and King, the author of Revenge Wears Prada considers herself a Mac, not a PC. You can catch her at the airport toting a Macbook Air, but Weisberger uses a Macbook Pro to pen her flashy snark at home. We now want to know if she has some form of color-thesaurus, since the Priestly files are the only place we can recall where the shade "ecru" appears in dialogue.