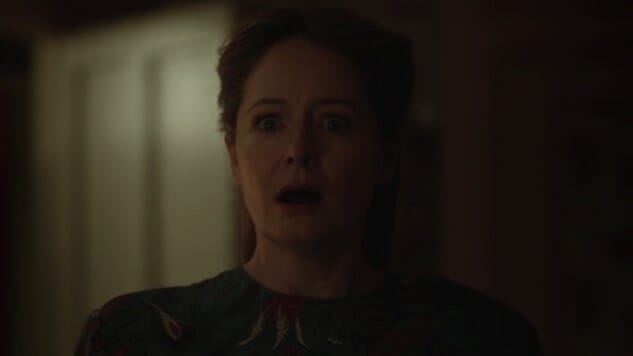 Who knew there was such a thing as "The Conjuring Universe"? We sure didn't. The new trailer for Annabelle: Creation claims that such a thing exists, so maybe all these ghosts and ghouls will be teaming together to fight something in an Avengers-esque team-up. Probably fighting humans, or whatever.
Anyway, there are some pretty chill-inducing moments in this trailer, even if it's expanding an odd universe that doesn't really exist. David F. Sandberg proved his capabilities with his first feature Lights Out, so having him at the helm of this film is an exciting thought. Also, having Javier Botet, the Spanish equivalent of Doug Jones, featured in this film is even better. So we're not totally on the fence about this one, but we are cautiously optimistic.
Annabelle: Creation comes creeping into theaters on Aug. 11. Check out the trailer above, and prepare yourself for a couple of powerful jump scares.