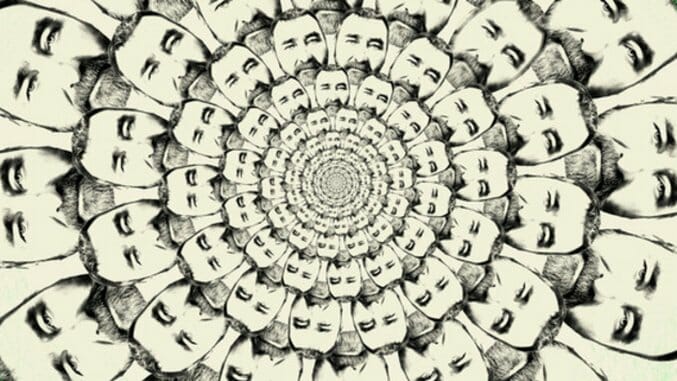 From Olga Grushin's inventive novel Forty Rooms to Pierce Brown's explosive conclusion to the Red Rising Trilogy, this month's new releases offer an eclectic collection of captivating narratives. We've rounded up the 10 books we were the most excited to read, including nine novels and one nonfiction title. Enjoy browsing our picks below, and leave us a comment describing which books you're excited to explore.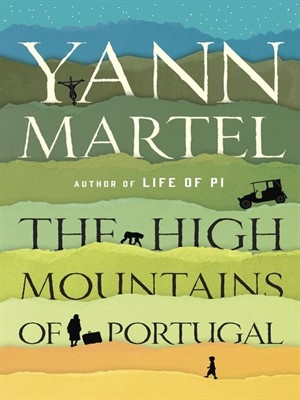 1. The High Mountains of Portugal by Yann Martel
Release Date: February 2nd from Random House
Why You'll Love It: Fans of Yann Martel's breakthrough novel The Life of Pi are split on his latest effort, The High Mountains of Portugal. The post-modern journey strays away from Pi's more streamlined narrative to explore loosely connected decades of Portuguese mysteries, rare automobiles and chimpanzee companions. Still, High Mountains promises overstuffed servings of Martel's whimsical magical realism, and fans of modern fables will feel right at home untangling the messages hidden within the narrative. —Tyler R. Kane
Description: In Lisbon in 1904, a young man named Tomás discovers an old journal. It hints at the existence of an extraordinary artifact that—if he can find it—would redefine history. Traveling in one of Europe's earliest automobiles, he sets out in search of this strange treasure.
Thirty-five years later, a Portuguese pathologist devoted to the murder mysteries of Agatha Christie finds himself at the center of a mystery of his own and drawn into the consequences of Tomás's quest. Fifty years on, a Canadian senator takes refuge in his ancestral village in northern Portugal, grieving the loss of his beloved wife. But he arrives with an unusual companion: a chimpanzee. And there the century-old quest will come to an unexpected conclusion.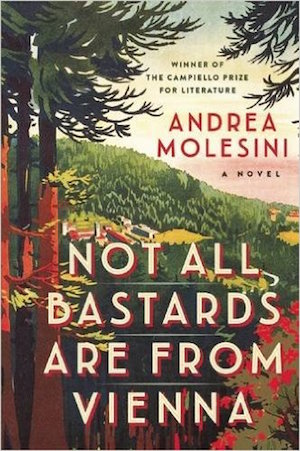 2. Not All Bastards are from Vienna by Andrea Molesini
Release Date: February 2nd from Grove Press
Why You'll Love It: In his stunning debut novel, essayist Andrea Molesini examines the violence and tenderness experienced by civilians in German-occupied Italy during the First World War. Based on the journals of Molesini's great aunt, Not All Bastards Are from Vienna tells the coming-of-age story of a teen who discovers love and courage during wartime. Avoiding simple answers and transparent morality, the novel breathes life into a cast of vivid characters, all of whom are serving their country the best way they know how. —Bridey Heing
Description: In the autumn of 1917, Refrontolo—a small community north of Venice—is invaded by Austrian soldiers as the Italian army is pushed to the Piave River. The Spada family owns the largest estate in the area, where orphaned 17-year-old Paolo lives with his eccentric grandparents, headstrong aunt and a loyal staff. With the battlefront nearby, the Spada home become a bastion of resistance, both clashing and cooperating with the military members imposing on their household. When Paolo is recruited to help with a covert operation, his life is put in irrevocable jeopardy. As he bears witness to violence and hostility between enemies, he grows to understand the value of courage, dignity, family bonds and patriotism during wartime.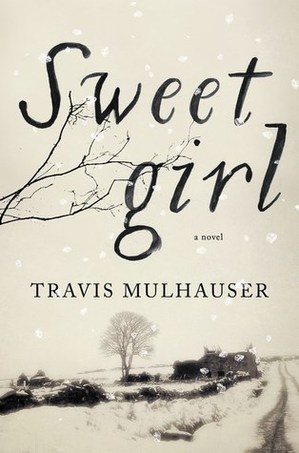 3. Sweetgirl by Travis Mulhauser
Release Date: February 2nd from Ecco
Why You'll Love It: Though the story takes place in a chaotic Michigan blizzard, fans of Ozark-based grit lit will feel right at home in Travis Mulhauser's gorgeous, lyrical Sweetgirl. The novel tells the story of Percy James, a 16-year-old dropout who stumbles upon a neglected infant during one of Northern Michigan's infamous blizzards. In her quest for help—and at some points, survival—Percy untangles complicated questions on family, loyalty and growing up in a cultural vacuum. With characters that toe the line between doom and hope, Sweetgirl delivers compelling, emotional resonance. (Read our interview with Mulhauser here.) —Tyler R. Kane
Description: As a blizzard bears down, Percy James sets off to find her troubled mother, Carletta. For years, Percy has had to take care of herself and Mama—a woman who's been unraveling for as long as her daughter can remember. Fearing Carletta is strung out on meth and won't survive the storm, Percy heads for Shelton Potter's cabin, deep in the woods of northern Michigan. As the storm breaks and violence erupts, Percy will be forced to confront the haunting nature of her mother's affliction, and come to find her own fate tied more and more inextricably to that of the baby she is determined to save.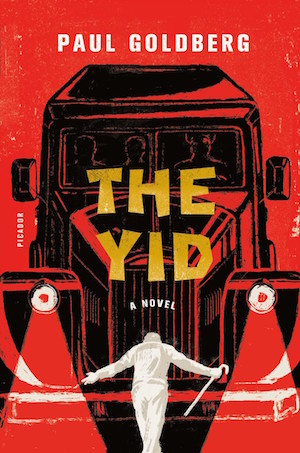 4. The Yid by Paul Goldberg
Release Date: February 2nd from Picador
Why You'll Love It: At 56, Paul Goldberg can technically be framed as a debut novelist. Granted, he already has three nonfiction works to his credit, along with 30-plus years of reporting in the fields of oncology and healthcare as the editor of the award-winning, weekly publication The Cancer Letter. His first novel follows a charismatic team of unlikely heroes in Soviet-era Moscow who become would-be assassins, uncovering a plot by Joseph Stalin to engineer his own version of the Holocaust in the U.S.S.R. With The Yid, Goldberg has found a graceful balance of gallows humor and film noir cloak-and-dagger suspense, blending hard-boiled action with Shakespearean allusions. —Jeff Milo
Description: Moscow, February 1953. A week before Stalin's death, his final pogrom, "one that would forever rid the Motherland of the vermin," is in full swing. Three government goons arrive in the middle of the night to arrest Solomon Shimonovich Levinson, an actor from the defunct State Jewish Theater. But Levinson is a veteran of past wars, and his shocking response to the intruders sets in motion a series of events both zany and deadly as he proceeds to assemble a ragtag group to help him enact a mad-brilliant plot: the assassination of a tyrant.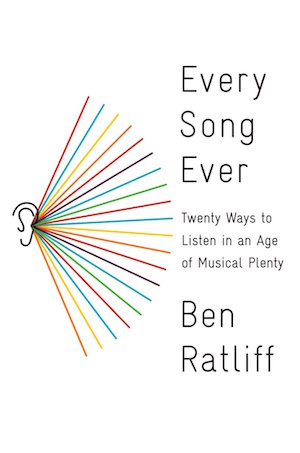 5. Every Song Ever: Twenty Ways to Listen in an Age of Musical Plenty by Ben Ratliff
Release Date: February 9th from Farrar, Straus and Giroux
Why You'll Love It: Many think pieces reveal how artists can exist in an age of digital excess, but few writers have attempted to unfurl today's seemingly infinite listening landscape. This Ben Ratliff's aim within Every Song Ever, which deconstructs 20 musical themes through the ears of the modern listener. There's something authoritative about Ratliff's approach that never shames or punishes readers with less musical knowledge. Instead, this book acts as the friendly record store clerk that the iTunes generation never bothered to meet. —Tyler R. Kane
Description: In Every Song Ever, veteran New York Times music critic Ben Ratliff reimagines the very idea of music appreciation for our times. As familiar subdivisions like "rock" and "jazz" matter less and less and music's accessible past becomes longer and broader, listeners can put aside the intentions of composers and musicians and engage music afresh, on their own terms. Ratliff isolates signal musical traits?such as repetition, speed and virtuosity?and traces them across wildly diverse recordings to reveal unexpected connections.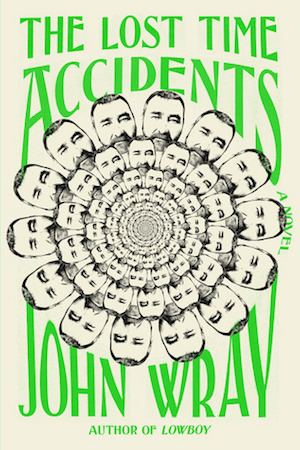 6. The Lost Time Accidents by John Wray
Release Date: February 9th from Farrar, Straus and Giroux
Why You'll Love It: What would you do if you were trapped outside of time? Exploring this very predicament, John Wray's The Lost Time Accidents provides a madcap journey through physics and the 20th century. It's an ambitious narrative, brimming with intrigue and laced with a love story that takes hairpin turns, resulting in a thrilling quest through time and space. —Bridey Heing
Description: Haunted by a failed love affair and the darkest of family secrets, Waldemar "Waldy" Tolliver wakes one morning to discover that he has been exiled from the flow of time. The world continues to turn, and Waldy is desperate to find his way back—a journey that forces him to reckon not only with the betrayal at the heart of his doomed romance, but also the legacy of his great-grandfather's fatal pursuit of the hidden nature of time itself.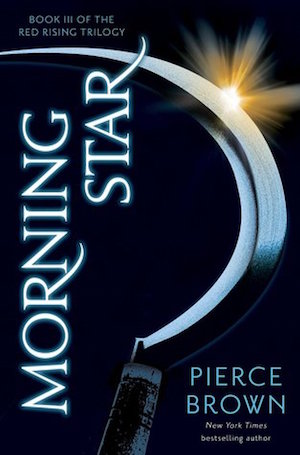 7. Morning Star by Pierce Brown
Release Date: February 9th from Del Rey
Why You'll Love It: The third installment in Pierce Brown's Red Rising Trilogy, Morning Star delivers the explosive finale fans have desired. A multitude of Brown's signature battle scenes? Check. Ambitious stakes involving the fate of the solar system? Of course. A jaw-dropping yet satisfying conclusion? Hell yes! With Morning Star, Brown proves that his series is entirely worthy of the praise it has received since the first book, Red Rising, hit shelves in 2014. Now we can't wait to see what he'll write next. —Frannie Jackson
Description: Darrow would have lived in peace, but his enemies brought him war. The Gold overlords demanded his obedience, hanged his wife and enslaved his people. But Darrow is determined to fight back. Risking everything to transform himself and breach Gold society, Darrow has battled to survive the cutthroat rivalries that breed Society's mightiest warriors, climbed the ranks and waited patiently to unleash the revolution that will tear the hierarchy apart from within.
Finally, the time has come.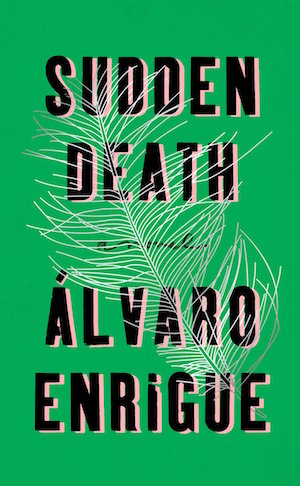 8. Sudden Death by Álvaro Enrigue
Release Date: February 9th from Riverhead Books
Why You'll Love It: Álvaro Enrigue delivers an erudite yet comedic romp through history with Sudden Death. The novel's short chapters defy convention; one chapter might include a single dictionary entry while another could detail the author's supposed email correspondence with his editor. This storytelling method, though it takes some getting used to, creates a breezy narrative that encourages you to fly through centuries of content with ease. —Frannie Jackson
Description: In England, Thomas Cromwell and Henry VIII execute Anne Boleyn, and her crafty executioner transforms her legendary locks into the most-sought-after tennis balls. In Rome, radical Italian artist Caravaggio and Spanish poet Francisco de Quevedo engage in an explosive tennis match played with one of the infamous tennis balls. Across the ocean in Mexico, the last Aztec emperors play their own games, as the conquistador Hernán Cortés and his Mayan translator and lover, La Malinche, scheme and conquer, not knowing that their domestic comedy will change the course of history. In a remote Mexican colony, a bishop reads Thomas More's Utopia and thinks that it's a manual instead of a parody. And in today's New York City, a man searches for answers to impossible questions, for a book that is both an archive and an oracle.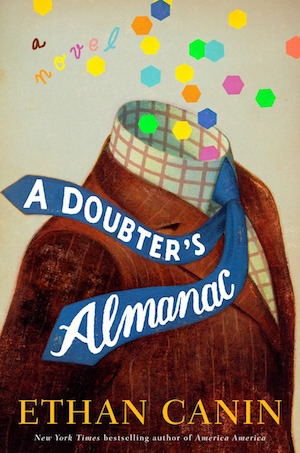 9. A Doubter's Almanac by Ethan Canin
Release Date: February 16th from Random House
Why You'll Love It: Ethan Canin's staggeringly ambitious and remarkably realized novel, A Doubter's Almanac, expands on the theme of genius as a debilitating condition. In chronicling the cradle-to-grave misadventures of mathematician Milo Andret—first in a closely observed third-person narrative, then from the alternately jaundiced and forgiving perspective of Milo's similarly gifted son—Canin portrays Milo's genius as a sort of congenital wrecking ball, its force calculated to destroy its owner and everyone else in its path. The clarity of the Canin's vision delivers a story of majestic sweep, rendered in language that's both mathematically precise and delightfully distinctive. —Steve Nathans-Kelly
Description: Milo Andret is born with an unusual mind. A lonely child growing up in the woods of northern Michigan in the 1950s, he gives little thought to his own talent. But with his acceptance at U.C. Berkeley, he realizes the extent—and the risks—of his singular gifts. California in the 1970s is a seduction, opening Milo's eyes to the allure of both ambition and indulgence. The research he begins there will make him a legend; the woman he meets there—and the rival he meets alongside her—will haunt him for the rest of his life. For Milo's brilliance is entwined with a dark need that soon grows to threaten his work, his family, even his existence.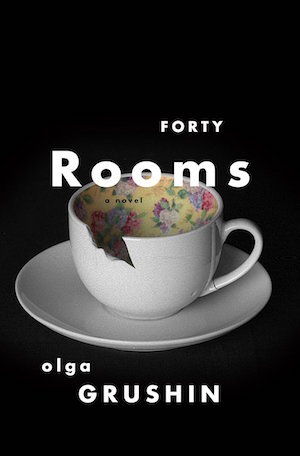 10. Forty Rooms by Olga Grushin
Release Date: February 16 from Putnam
Why You'll Love It: We love the idea of Olga Grushin's Forty Rooms, a novel that tells one woman's story by exploring the rooms she's inhabited throughout her life. Grushin's garnered serious praise from the likes of The Washington Post and The New York Times in her previous efforts, and her talent is evident in this fresh premise on exploring life's many transitions. May you never look at your boring, poster-covered dorm room the same way again. —Tyler R. Kane
Description: Forty Rooms is a conceit: it proposes that a modern woman will inhabit forty rooms in her lifetime. They form her biography, from childhood to death. For our protagonist, the much-loved child of a late marriage, the first rooms she is aware of as she nears the age of five are those that make up her family's Moscow apartment. We follow this child as she reaches adolescence, then leaves home to study in America and slowly discovers sexual happiness and love. But her hunger for adventure and her longing to be a great poet conspire to kill the affair. She seems to have made her choice.
But one day she runs into a college classmate. He is sure of his path through life, and he is protective of her. They drift into an affair and marriage. What follows are the decades of births and deaths, the celebrations, material accumulations and home comforts—until one day, her children grown and gone, her husband absent, she finds herself alone except for the ghosts of her youth, who have come back to haunt and even taunt her.