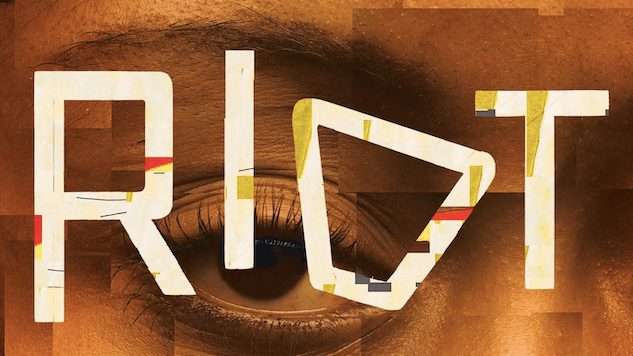 Our picks for the best books of January include everything from Matt Parker's bestseller about "math gone wrong" to a new collection of Zora Neale Hurston's short stories. Exploring diverse topics ranging from opioid addiction to space travel to mother-daughter relationships, these books (listed in order of release date) deliver captivating fiction and nonfiction reads to kick off 2020.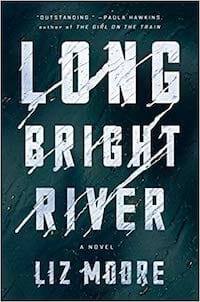 Long Bright River by Liz Moore
Release Date: January 7th from Riverhead Books
Why You'll Love It: Liz Moore's new suspense novel weaves a powerful story of sisterhood and addiction against the backdrop of an intriguing mystery. (We reviewed it here.)
Publisher's Description: In a Philadelphia neighborhood rocked by the opioid crisis, two once-inseparable sisters find themselves at odds. Kacey, lives on the streets in the vise of addiction. The other, Mickey, walks those same blocks on her police beat. They don't speak anymore, but Mickey never stops worrying about her sibling. Then Kacey disappears, suddenly, at the same time that a mysterious string of murders begins in Mickey's district, and Mickey becomes dangerously obsessed with finding the culprit—and her sister—before it's too late.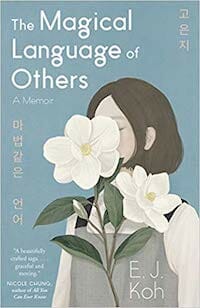 The Magical Language of Others by E.J. Koh
Release Date: January 7th from Tin House Books
Why You'll Love It: E.J. Koh's enthralling memoir about her relationship with her mother examines intergenerational trauma, delivering a necessary read for anyone who's experienced complicated parent-child relationships.
Publisher's Description: After living in America for over a decade, Eun Ji Koh's parents return to South Korea for work, leaving 15-year-old Koh and her brother behind in California. Her mother writes letters, in Korean, over the years seeking forgiveness and love—letters Koh cannot fully understand until she finds them years later hidden in a box. As Koh translates the letters, she looks to history—her grandmother Jun's years as a lovesick wife in Daejeon, the horrors her grandmother Kumiko witnessed during the Jeju Island Massacre—and to poetry, as well as her own lived experience to answer questions inside all of us. Where do the stories of our mothers and grandmothers end and ours begin? How do we find words to articulate the profound ways that distance can shape love?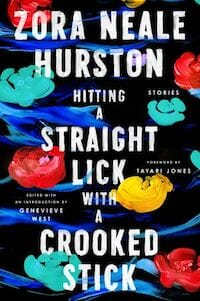 Hitting a Straight Lick with a Crooked Stick by Zora Neale Hurston
Release Date: January 14th from Amistad
Why You'll Love It: This essential story collection boasts short fiction by literary titan Zora Neale Hurston, including eight of her "'lost' Harlem Renaissance tales now available to a wide audience for the first time."
Publisher's Description: In 1925, Barnard student Zora Neale Hurston—the sole black student at the college—was living in New York, "desperately striving for a toe-hold on the world." During this period, she began writing short works that captured the zeitgeist of African American life and transformed her into one of the central figures of the Harlem Renaissance. Hitting a Straight Lick with a Crooked Stick is an outstanding collection of stories about love and migration, gender and class, racism and sexism that proudly reflect African American folk culture. All are timeless classics that enrich our understanding and appreciation of this exceptional writer's voice and her contributions to America's literary traditions.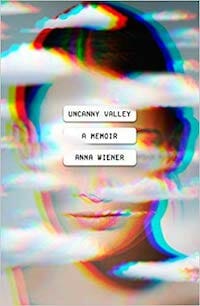 Uncanny Valley by Anna Wiener
Release Date: January 14th from MCD
Why You'll Love It: Anna Wiener's must-read memoir delivers a powerful story about finding herself against the backdrop of Silicon Valley's shifting tech landscape.
Publisher's Description: In her mid-twenties, Anna Wiener left a job in book publishing for the promise of the new digital economy. She landed at a big-data startup in the heart of the Silicon Valley bubble, arriving amidst a massive cultural shift, as the tech industry rapidly transformed into a locus of wealth and power rivaling Wall Street. But amid the boyish camaraderie and ride-or-die corporate fealty, a new Silicon Valley began to emerge: one in far over its head, one that enriched itself at the expense of the idyllic future it claimed to be building. Part coming-age-story, part portrait of an already-bygone era, Wiener's memoir is a rare first-person glimpse into high-flying, reckless startup culture at a time of unchecked ambition, unregulated surveillance, wild fortune, and accelerating political power.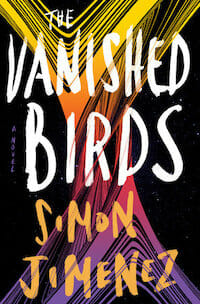 The Vanished Birds by Simon Jimenez
Release Date: January 14th from Del Rey
Why You'll Love It: Simon Jimenez's mesmerizing debut novel introduces a character-driven tale with a refreshing take on space travel, cementing its status as an essential sci-fi read.
Publisher's Description: Traveling through the stars condenses decades into mere months for Nia Imani, though the years continue to march steadily onward for everyone she has ever known. She lives only for the next paycheck—until the day she meets a mysterious boy, fallen from the sky. Nia decides to take the boy in to live amongst her crew, but she's not the only one who wants him. Fumiko Nakajima designed the ships that allowed humanity to flee a dying Earth, but she now regrets what she has done in the name of progress. When chance brings Fumiko, Nia and the child together, she recognizes the potential of his gifts—and what will happen if the ruling powers discover him. So she sends the pair to the distant corners of space to hide them as she crafts a plan to redeem her old mistakes. But time is running out.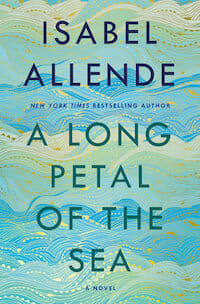 A Long Petal of the Sea by Isabel Allende, translated by Nick Caistor and Amanda Hopkinson
Release Date: January 21st from Ballantine Books
Why You'll Love It: Beloved author Isabel Allende's latest novel follows a couple "[fleeing] the aftermath of the Spanish Civil War," resulting in a compelling historical fiction saga spanning decades.
Publisher's Description: In the late 1930s, civil war grips Spain. When General Franco and his Fascists succeed in overthrowing the government, hundreds of thousands are forced to flee in a treacherous journey over the mountains to the French border. Among them is Roser, a pregnant young widow, who finds her life intertwined with that of Victor Dalmau, an army doctor and the brother of her deceased love. In order to survive, the two must unite in a marriage neither of them desires. Together with two thousand other refugees, they embark on the SS Winnipeg, a ship chartered by the poet Pablo Neruda, to Chile. As unlikely partners, they embrace exile as the rest of Europe erupts in world war. Destined to witness the battle between freedom and repression as it plays out across the world, Roser and Victor will find that home might have been closer than they thought all along.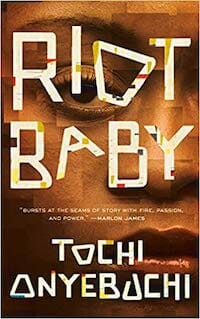 Riot Baby by Tochi Onyebuchi
Release Date: January 21st from Tor.com
Why You'll Love It: A dystopian story tackling real-world issues (racism, classism, family), Riot Baby weaves a gripping narrative about a girl with unique powers.
Publisher's Description: Ella has a Thing. She sees a classmate grow up to become a caring nurse. A neighbor's son murdered in a drive-by shooting. Things that haven't happened yet. Kev, born while Los Angeles burned around them, wants to protect his sister from a power that could destroy her. But when Kev is incarcerated, Ella must decide what it means to watch her brother suffer while holding the ability to wreck cities in her hands.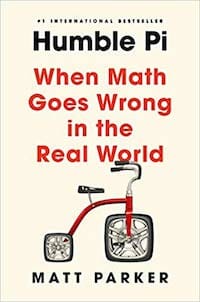 Humble Pi: When Math Goes Wrong in the Real World by Matt Parker
Release Date: January 21st from Riverhead Books
Why You'll Love It: Matt Parker's international bestseller highlights examples of mathematical errors that resulted in real-world consequences, offering an entertaining read for anyone curious about math's role in life beyond the classroom.
Publisher's Description: Math is easy to ignore until a misplaced decimal point upends the stock market, a unit conversion error causes a plane to crash or someone divides by zero and stalls a battleship in the middle of the ocean. Exploring and explaining a litany of glitches, near misses and mathematical mishaps involving the internet, big data, elections, street signs, lotteries, the Roman Empire and an Olympic team, Matt Parker uncovers the bizarre ways math trips us up—and what this reveals about its essential place in our world. Getting it wrong has never been more fun.

Looking for more reading recommendations? Check out our lists of the best audiobooks and the best Young Adult novels of January.