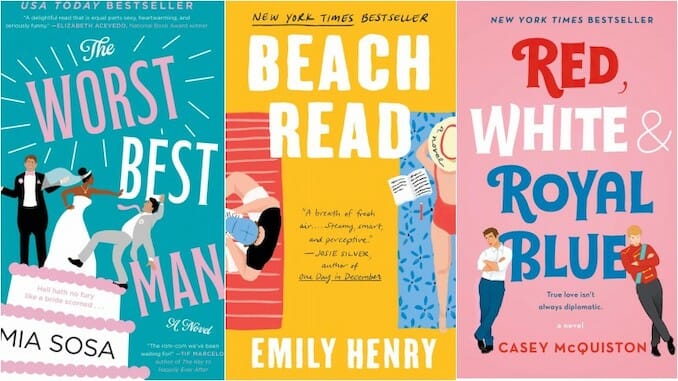 Since the beginning of time (or at least, modern literature), humans have loved stories centered around couples who initially hate each other but slowly, and usually because of circumstances outside of their control, fall in love. Perhaps the most famous example of this is Pride & Prejudice, but the trope existed well before Jane Austen's time—think about Shakespeare's Much Ado About Nothing and The Taming of the Shrew.
In recent years, thanks in large part to social media, the trope has come back with a vengeance, and we're here to bring you ten of the best examples of it in contemporary romance novels.

I Think I Love You by Auriane Desombre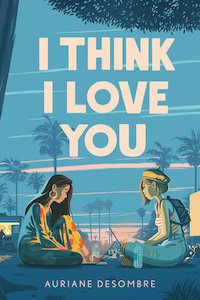 Um, a Sapphic, YA, modern-day retelling of Much Ado about Nothing? Sign us up.
Desombre's debut is dual-POV and set during a NYC summer against the backdrop of an independent film festival. Full of banter and fun, the book also touches on deeper issues as Emma struggles to figure out the best way to come out as bisexual to her family, and Sophia deals with the aftermath of her parents' divorce.

The Worst Best Man by Mia Sosa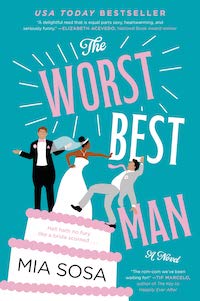 Imagine you're a wedding planner who was left at the altar. Now, imagine years later you're forced to work on a project… with your ex-fiancés brother, Max. Who just so happens to have (allegedly) given the ex-groom some drunken advice the night before the wedding, which (again, allegedly) caused the groom to leave you at the aforementioned altar.
Needless to say, Lina, our sassy, whip smart heroine loathes Max… until she doesn't. The journey is filled with hilarious one-liners, sizzling chemistry, and an ample amount of Brazilian culture. (Lina's family owns a Brazilian restaurant, and we dare you to read this without salivating over those scenes).

Today Tonight Tomorrow by Rachel Lynn Solomon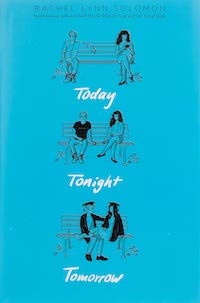 Pitched as a YA The Hating Game crossed with Nick and Norah's Infinite Playlist, Solomon's academic rivals-to-lovers story takes places over a 24-hour span (hence the title) the night after high school graduation. Up until very recently, Solomon resided in Seattle, and this book reads like a love letter to the city, touring the reader around with main characters Neil and Rowan as they compete in a senior class tradition: a game called Howl, which is Assassin mixed with a scavenger hunt.
Today Tonight Tomorrow perfectly encapsulates the rush of first love, as well as the very specific mix of nostalgia, fear and excitement that comes with high school graduation.

Get a Life, Chloe Brown by Talia Hibbert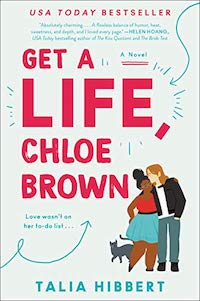 The first in a series of three books by Hibbert centered around the Brown sisters, Get a Life, Chloe Brown follows the eldest of the group in the wake of a near-death experience. Struggling with chronic pain and fibromyalgia, 31-year-old Chloe has lived a fairly risk-adverse life thus far, but after the accident, she decides to take control. She moves out of her parents' house for the first time in her life and into an apartment… where she meets Red.
Their banter is off-the-charts hilarious, and their romance is in parts steamy, sweet, and emotionally healing for them both.

She Drives Me Crazy by Kelly Quindlen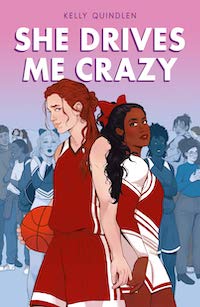 She Drives Me Crazy was a YA BookTok sensation last year, and for good reason. Author Kelly Quindlen's sophomore effort has strong 80s vibes (nostalgia at its best) and a Sapphic enemies-to-lovers romance, along with many other well-loved tropes (fake dating! There's only one bed!).
Forced to drive to school together after a fender-bender, basketball player Scottie and her nemesis and captain of the cheerleading team, Irene, bicker and banter their way toward love. Quindlen's book is playful and joyous, two things most of us need more of right now.

You Deserve Each Other by Sarah Hogle
A refreshing spin on the classic hate-to-love trope, Hogle's absolutely hilarious debut starts with the two main characters already engaged, albeit very unhappily, to each other. And you rarely see a romcom tackling what it means to have committed to someone, but then fallen out of love with them in this way.
After Naomi and Nicolas realize they are equally unhappy in their relationship, they both to go extremes to try and make the other break off their engagement—because whoever does that will be stuck footing the bill for their impending marriage. But, as they go to war with each other, their fake-happy facades fall. and they start to remember what drew them together in the first place.

Float Plan by Trish Doller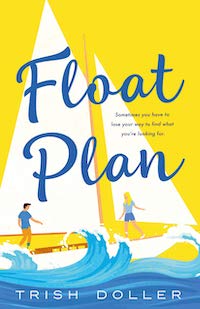 After her fiancé dies, Anna is at a loss for how to move forward until she's reminded of the sailing trip they had planned to take around the Caribbean. She ends up hiring an Irish sailor to help her on her journey, and (you guessed it) they initially butt heads, but eventually fall in love.
While Float Plan tackles some heavier topics than most on this list (highly recommend checking trigger warnings before picking it up), it does so with grace, and never feels too dark or heavy of a read. We can almost guarantee that after reading it, you'll want to go to the Caribbean, find yourself a boat, learn to sail, and travel to each and every one of the islands Dollar mentions within. Pro-tip: there a spin-off coming out in March!

The Hating Game by Sally Thorne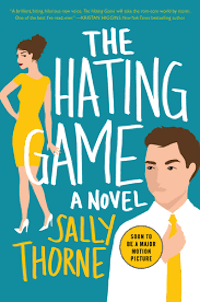 There's a reason that Sally Thorne's debut has captured the minds and hearts of so many readers and is often the first book to come to mind when the enemies-to-lovers trope is mentioned.
Witty banter? Check. Sizzling chemistry between the two main leads, even in their "hate" phase? Check. Loud-out-loud humor? Check. A grumpy male protagonist and a sunshine-y female one? Check. Recently adapted into an adorable Netflix film? Check. We could not recommend this one more.

Red, White, and Royal Blue by Casey McQuiston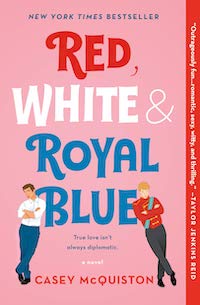 No list of enemies-to-lovers romances would be complete without Casey McQuiston's debut novel about what happens when the Prince of England and the First Son of the United States are forced to pretend to be friends for the sake of international relations.
McQuiston's characters are beautifully whole, lovable creations who feel like friends by the last page, and this book is a warm hug.

Beach Read by Emily Henry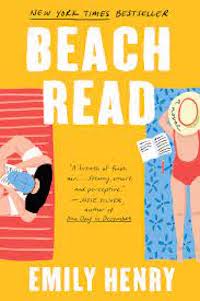 Emily Henry is well on her way to becoming a household name, and Beach Read is one of the prime reasons why. Henry's adult debut is voicey, heartwarming, and will grab you from the very first page and not let you go.
Henry doesn't shy away from tackling hard subjects, putting her characters in painful situations that allow them to grow even outside of the burgeoning central romance, while also providing the reader with amply witty banter. Plus, it features one of the most endearing best-friendships in recent memory.
Honorable mentions: Spanish Love Deception by Elena Armas, The Layover by Lacie Waldon, A Pho Love Story by Loan Le.
Support local bookshops by buying your contemporary romances at Bookshop.org.
---
Liz Lawson is the author of
"The Lucky Ones, a Kirkus Reviews Best Book of 2020, and the upcoming YA mystery
The Agathas
, which she co-wrote with NYT Bestselling author Kathleen Glasgow. She lives outside of Washington DC with her family and two bratty cats.