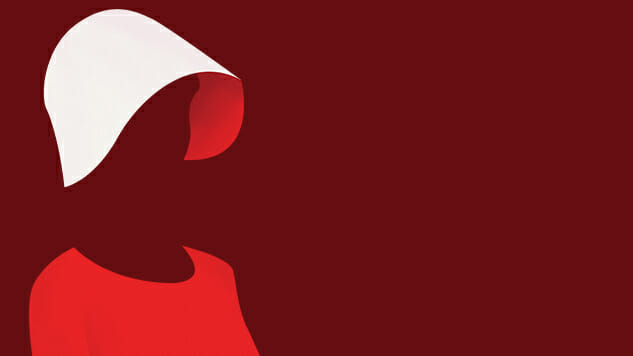 The Handmaid's Tale, Margaret Atwood's iconic dystopian novel, has haunted readers since its 1985 release. The book depicts a New England ruled by a totalitarian theocracy—a sexist, racist, ableist and homophobic government that has evolved into a militarized regime called the Republic of Gilead. Offred, the titular handmaid who is enslaved and forced to bear children for Gilead's elite, chronicles her bleak existence in hopes that someone might hear her story.
Atwood's bleak depiction of a near-future United States has continued to resonate with modern audiences, who made it the most-read novel on Amazon in 2017. Hulu's Golden Globe Award-winning TV adaptation has also captivated viewers for three seasons, revealing how relevant Atwood's narrative is to the world today. So it's fitting that Atwood has returned to The Handmaid's Tale 34 years later, writing a sequel that follows Offred's two daughters.
To celebrate the release of Atwood's The Testaments today, we've rounded up seven must-read books for fans of The Handmaid's Tale. These timely novels—all published by women in 2018 and 2019—are as riveting as they are thought-provoking.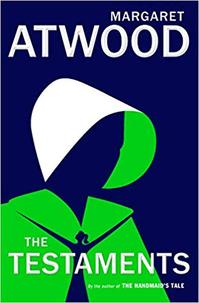 The Testaments by Margaret Atwood
Release Date: September 2019 from Nan A. Talese
Why You'll Love It: Atwood's long-awaited sequel to The Handmaid's Tale opens over 15 years later, following Offred's daughters and the dreaded Aunt Lydia in a page-turning saga.
Description from the Publisher: The theocratic regime of the Republic of Gilead maintains its grip on power, but there are signs it is beginning to rot from within. At this crucial moment, the lives of three radically different women converge. Two have grown up on opposite sides of the border: one in Gilead as the privileged daughter of an important Commander, and one in Canada, where she marches in anti-Gilead protests and watches news of its horrors on TV. The testimonies of these two young women are joined by a third voice: that of one of the regime's enforcers, a woman who wields power through the ruthless accumulation and deployment of secrets. Long-buried secrets are what finally bring these three together, forcing each of them to come to terms with who she is and who far she will go for what she believes.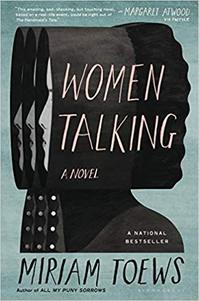 Women Talking by Miriam Toews
Release Date: April 2019 from Bloomsbury
Why You'll Love It: Recommended by Atwood (her blurb on the cover claims the story "could be right out of The Handmaid's Tale"), Toews' novel tackles sexual assault in a religious community and is based on real events. (We named it one of the best books of April!)
Description from the Publisher: One evening, eight Mennonite women climb into a hay loft to conduct a secret meeting. For the past two years, each of these women, and more than a hundred other girls in their colony, has been repeatedly violated in the night by demons coming to punish them for their sins. Now that the women have learned they were in fact drugged and attacked by a group of men from their own community, they are determined to protect themselves and their daughters from future harm.
While the men of the colony are off in the city, attempting to raise enough money to bail out the rapists and bring them home, these women—all illiterate, without any knowledge of the world outside their community and unable even to speak the language of the country they live in—have very little time to make a choice: Should they stay in the only world they've ever known or should they dare to escape?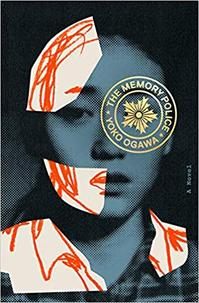 The Memory Police by Yoko Ogawa, translated by Stephen Snyder
Release Date: August 2019 from Pantheon
Why You'll Love It: Available in English for the first time since its release 25 years ago in Japan, The Memory Police weaves a chilling story about government surveillance in a society reminiscent of Gilead. (We named it one of the best books of August!)
Description from the Publisher: On an unnamed island off an unnamed coast, objects are disappearing: first hats, then ribbons, birds, roses—until things become much more serious. Most of the island's inhabitants are oblivious to these changes, while those few imbued with the power to recall the lost objects live in fear of the draconian Memory Police, who are committed to ensuring that what has disappeared remains forgotten. When a young woman who is struggling to maintain her career as a novelist discovers that her editor is in danger from the Memory Police, she concocts a plan to hide him beneath her floorboards. As fear and loss close in around them, they cling to her writing as the last way of preserving the past.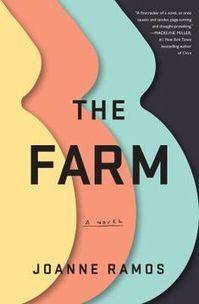 The Farm by Joanne Ramos
Release Date: May 2019 from Random House
Why You'll Love It: The surrogates in Ramos' The Farm will remind you of Atwood's Handmaids, revealing how we often dehumanize individuals in gig-economy America. (Read Paste's full review of the novel here.)
Description from the Publisher: Nestled in New York's Hudson Valley is a luxury retreat boasting every amenity: organic meals, personal fitness trainers, daily massages—and all of it for free. In fact, you're paid big money to stay here—more than you've ever dreamed of. The catch? For nine months, you cannot leave the grounds, your movements are monitored and you are cut off from your former life while you dedicate yourself to the task of producing the perfect baby. For someone else.
Jane, an immigrant from the Philippines, is in desperate search of a better future when she commits to being a "Host" at Golden Oaks—or the Farm, as residents call it. But now pregnant, fragile, consumed with worry for her family, Jane is determined to reconnect with her life outside. Yet she cannot leave the Farm, or she will lose the life-changing fee she'll receive on the delivery of her child.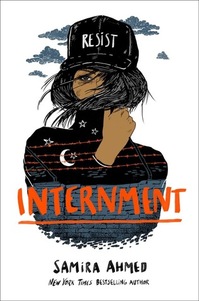 Internment by Samira Ahmed
Release Date: March 2019 from Little, Brown Books for Young Readers
Why You'll Love It: Samira Ahmed's Young Adult novel tackles Islamophobia in a United States on the verge of becoming like Gilead—one that proves too close to our own reality in this sobering, powerful read. (We named it one of the best books of March!)
Description from the Publisher: Set in a horrifying near-future United States, 17-year-old Layla Amin and her parents are forced into an internment camp for Muslim American citizens. With the help of newly made friends also trapped within the internment camp, her boyfriend on the outside, and an unexpected alliance, Layla begins a journey to fight for freedom, leading a revolution against the internment camp's Director and his guards.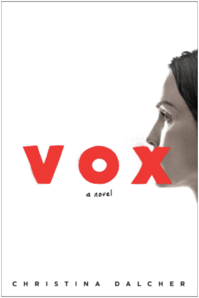 Vox by Christina Dalcher
Release Date: August 2018 from Berkley
Why You'll Love It: Dalcher's novel introduces an America that has silenced women, ensuring readers will ache for rebellion as much as they did while reading The Handmaid's Tale.
Description from the Publisher: On the day the government decrees that women are no longer allowed more than 100 words per day, Dr. Jean McClellan is in denial. This can't happen here. Not in America. Not to her. Soon, women are not permitted to hold jobs. Girls are not taught to read or write. Females no longer have a voice. Before, the average person spoke 16,000 words each day, but now women have only 100 to make themselves heard. For herself, her daughter and every woman silenced, Jean will reclaim her voice.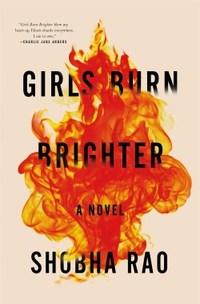 Girls Burn Brighter by Shobha Rao
Release Date: March 2018 from Flatiron Books
Why You'll Love It: Tackling modern-day slavery and patriarchal norms, Rao's debut novel delivers an enthralling read that will haunt you in the best way. (We named it one of the best novels of 2018!)
Description from the Publisher: Poornima and Savitha have three strikes against them: they are poor, they are ambitious, and they are girls. After her mother's death, Poornima has very little kindness in her life. She is left to care for her siblings until her father can find her a suitable match. So when Savitha enters their household, Poornima is intrigued by the joyful, independent-minded girl. Suddenly their Indian village doesn't feel quite so claustrophobic, and Poornima begins to imagine a life beyond arranged marriage. But when a devastating act of cruelty drives Savitha away, Poornima leaves behind everything she has ever known to find her friend.
Her journey takes her into the darkest corners of India's underworld, on a harrowing cross-continental journey, and eventually to an apartment complex in Seattle. Alternating between the girls' perspectives as they face ruthless obstacles, Girls Burn Brighter introduces two heroines who never lose the hope that burns within.
---
Josh D. Jackson illustrated the header image, and you can check out more of his work here.