Watch SNL Spoof Haim in Dance-y, Unaired Digital Short Starring Tina Fey
Images via NBC/YouTube
Comedy
News
HAIM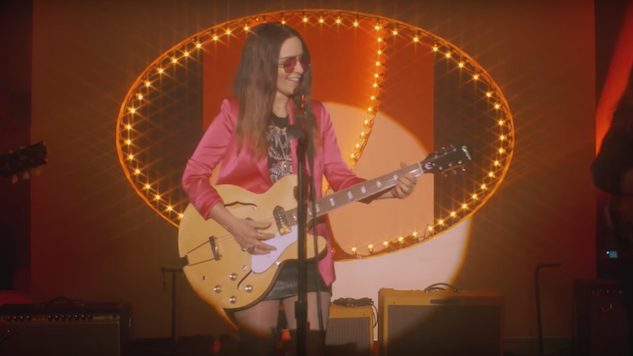 Whether she's writing the original 2004 cult flick or authoring the new Tony Award-nominated Broadway musical, Tina Fey knows about Mean Girls. It was during Fey's May 19 Saturday Night Live hosting gig, however, that she brought a new take to girl-on-girl slander. Along with funny ladies Aidy Bryant and Kate McKinnon, Fey starred in a dance-y digital short in which the three comedians called out a troupe of fictional mean girls and guys, all the while portraying the Haim sisters in a comedic musical vignette. While the short was cut from the live performance for time, you can watch it below.
Clad in the typical Haim uniform of sharp blazers and cropped jeans, Fey, Bryant and McKinnon grooved to synchronized sister dance moves while scorning friends and men who've done them wrong. The whole clip was set to a Haim-esque tune, of course, using lots of breathy "Hey's" and "Ha's," and harkening back to Days Are Gone tracks like "The Wire" and "Falling."
The women do not hold back on Mean Girls-esque cattiness with lyrics like, I'm gonna lift you up by tearing her down." Musical guest Nicki Minaj also makes a cameo, chiming in, "I love my best friend, bitch, screw you."
You can read our review of the star-studded SNL season finale right here, watch the unaired digital short below and listen to Haim's Daytrotter Session further down.