11 Comedians You Didn't Realize Were in Mystery Team
Select images courtesy of Getty Images, as noted. Others from screen caps.
Comedy
Lists
Mystery Team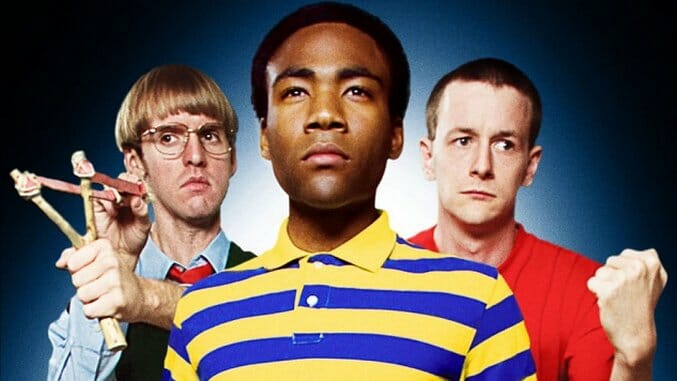 When I saw the Derrick Comedy feature film Mystery Team in 2009 at the Brattle Theatre in Harvard Square, my friends and I were its ideal demographic: early teenagers who were very into the YouTube comedy boom and didn't know independent movies were allowed to look like Mystery Team. It was a big deal to us that D.C. Pierson was there for a talkback, and an even bigger deal that I deleted the group photo he kindly took with us because I didn't like the face I was making. The film was our favorite thing we had ever seen and still today holds up very well. It acted as an introduction to the world of New York comedy writers and improvisers I would soon become obsessed with, although it's only upon re-watching the film that I realized the extent to which that world was there the whole time(!)
Aubrey Plaza and Ellie Kemper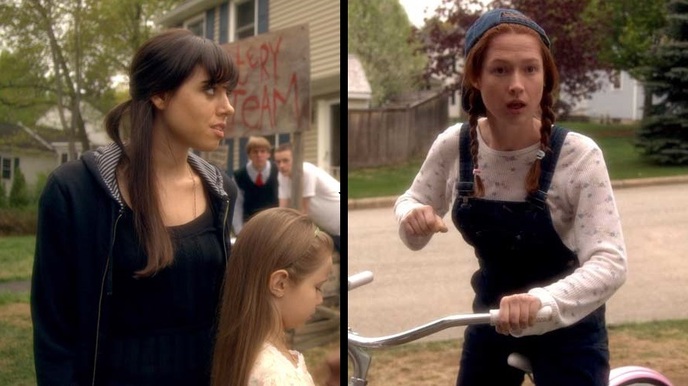 This doesn't really count; these two were the most recognizable cast members outside of the Derrick boys when I first saw the movie. Aubrey Plaza (Kelly) is the movie's fourth lead, and Ellie Kemper (Jaime, the Mystery Team's informant/town crier) was famous to any fans of the group from the "Blowjob Girl" sketch (which she has since, fairly, noted she's not crazy about). The weird coincidence is that the Sundance and limited release premieres of Mystery Team (in January and August respectively) straddle both Kemper and Plaza's mainstream debuts (the premiere of Parks and Rec and Erin's first appearance on The Office), which both occurred on April 9th, 2009.
---
Bobby Moynihan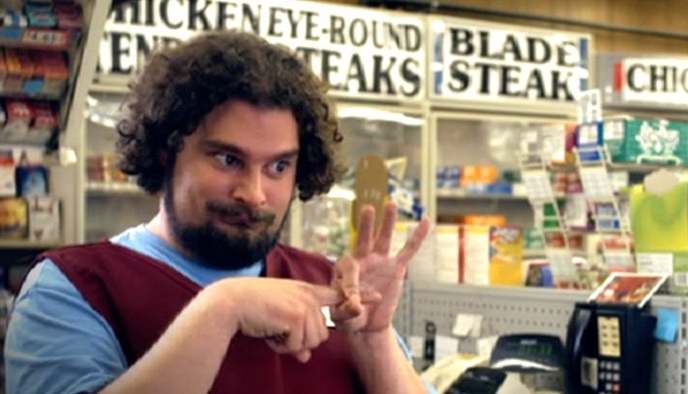 Moynihan had already joined SNL by the time he played the miserably upbeat grocery store clerk Jordy in Mystery Team, but the casting was inevitable; he had already been active in many of Derrick's sketches. Still, it's a joy to see him pop up here now that he's completed that long and successful tenure at SNL. Jordy is also the perfect proto-Moynihan SNL type—a great foreshadowing of what was to come.
---
Will Hines
Donald Glover's Jason is undoubtedly the most hot-headed and reckless of the Mystery Team, so it makes sense that he would land in the office of Principal Stevens, telling him to knock it off. What I didn't remember about that scene is that Principal Stevens is played by Will Hines, the venerable improv performer and teacher who once rubbed his bare ass on all of Chris Gethard's possessions (twice) and also wrote the recent and essential How to Be The Greatest Improviser on Earth.
---
Matt Walsh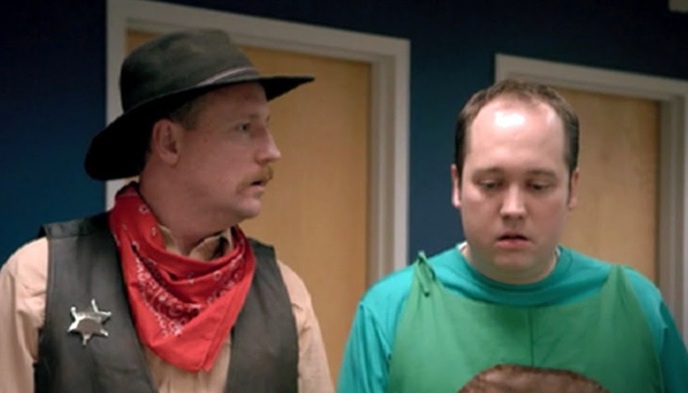 Matt Walsh just scored big with a well-earned and long overdue Emmy nomination for his work on Veep, and has a laundry list of great TV and movie appearances to his name, but his role as the drunk office drone Donald Glover buddies up to feels extra special, if only because you can imagine how exciting it was to these UCB kids to have one of the theater's mythic founders cameo in their movie. Perhaps as a sign of respect, they give him Mystery Team's best line; admonishing John Lutz and telling him "sometimes I wish you hadn't beaten that cancer."
---
John Lutz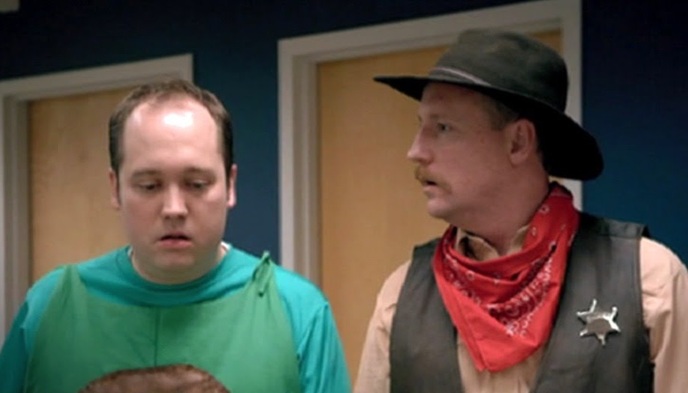 Speaking of John Lutz! He also, I imagine, would have excited the filmmakers with his cameo, and not just because of his fan-favorite role on 30 Rock (though his punching bag status on that show certainly informs his appearance here has a loser dressed as a turtle at a costume party.) Lutz, as a member of the legendary and formally inventive improv groups J.T.S. Brown and 4 Square/2 Square, lends the movie just as much improv nerd credibility as Walsh. He's also not the last of Donald Glover's 30 Rock buddies to pop in.
---
Anthony King
The then-Artistic Director of the Upright Citizen's Brigade Theatre, Anthony King shows up in an almost-Schwartz-sized role as an office worker who is very easily tricked by the Mystery Team into handing over an essential clue. You may not have seen him much onscreen since then (though he did make a great pastor in the season finale of Crashing), but you have undoubtedly heard from him in his capacity as a writer for one of the 1000 sitcoms he writes for, including Playing House, Wrecked, Search Party, Wet Hot American Summer: First Day of Camp and Broad City.
---
Kevin Brown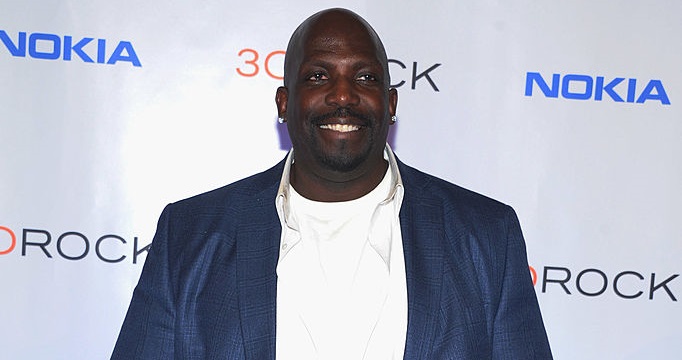 Getty Images
Brown, better known as Tracy Jordan's entourage member Dot-Com on 30 Rock, also appears during a memorable sequence where the Mystery Team attempts to get by a "gentleman's club" bouncer using 19th century dandy costumes. The same deadpan Brown employed as Dot-Com serves him well as he sorts through their presented forms of identification: a library card, a school I.D., and a tracing of a hammerhead shark.
---
Jon Daly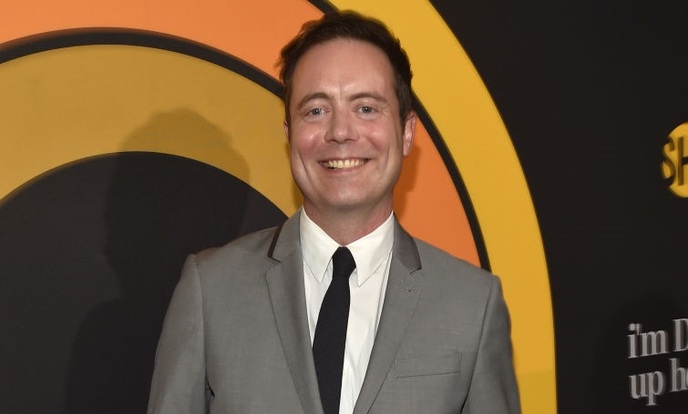 Getty Images
Inside that same gentleman's club, the Mystery Team bumps up (literally) against a number of horrifyingly adult situations, but none more horrifying or adult than when Donald Glover bursts into a back room to find a naked and supine Greg Coleman (Daly) paying a stripper to lactate into his asshole (or, as Glover later comments: "you're the guy who puts milk in his butt!") Daly, better known for his work on Kroll Show, will be playing Bill Murray in the upcoming A Futile and Stupid Gesture, an inspired bit of casting, as a '70s Bill Murray would have leapt at the milk-butt cameo.
---
Neil Casey
When, in the final moments of Mystery Team, a panicked Neil Casey runs out of the woods to set up the team 's next mystery by screaming about how his dick has been cut off, it was a nice nod to the kind of committed and insane choice Casey would make as a member of the monoscene team Death by Roo Roo (Casey is credited simply as 'Broken Man'). Since then, Casey has not only appeared as the villain in Ghostbusters (in a similarly unhinged capacity), but has written for SNL, Inside Amy Schumer, Kroll Show and currently writes for The President Show starring fellow Death by Roo Roo member Anthony Atamanuik.
---
Ben Schwartz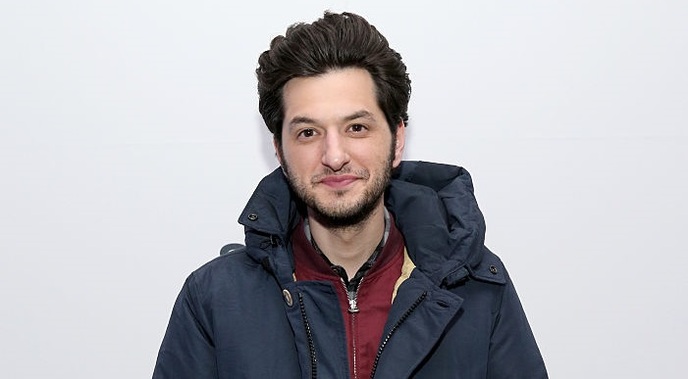 Getty Images
The smallest and most jarring bit appearance in Mystery Team is a very young-looking Ben Schwartz as the douchy friend of the character the Mystery Team is tailing in the strip club. In 2009 Schwartz was just on the brink of blowing up in a big way with his roles on Parks and Rec and House of Lies, which makes the duration of this blink-and-you'll-miss-it role even more hilarious.
---
Graham Techler is a New York-based writer and actor. Follow him at @grahamtechler.