Sony's PS4 Spider-Man Swings Onto Comic Stands Next Year
Art by Clayton Crain/Marvel
Comics
News
Marvel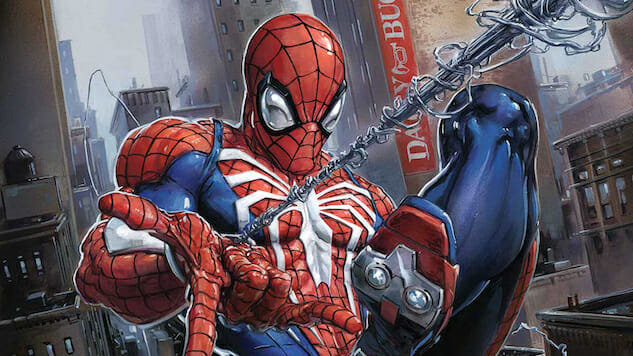 On Monday, Marvel announced that it's bringing the Spider-Man of Sony's PS4 game to comics in a new series coming next March. Marvel's Spider-Man: City of War #1 will be a six-issue mini-series that tells the game's story with new beats and behind-the-scenes details. Just like in the game, City of War starts off with the incarceration of Wilson Fisk and the backlash of taking out one of New York's biggest crime lords.
The game's creators made a point to stay true to the character's origins and fans loved that about the PS4-exclusive. That's why Marvel Games executive creative director Bill Rosemann is excited for City of War. He says in a statement, "While creating the game, the writing team's goal was to pay homage to Spider-Man's rich history while also shaking things up to keep players on the edge of their seats. Now we're thrilled to see our game's original story swing full circle and come to life in the pages of this all-new comic book series in the Mighty Marvel Manner!"
The creative team is more than ready for the task. Dennis Hopeless, who wrote the acclaimed X-Men Season One, Avengers Arena and the most recent Cloak & Dagger series serves as writer alongside X-Men Gold artist Michele Bandini. Together, they're penning the first in what will be a series of comics Marvel is calling… the Gamerverse.
That title could use some work, but this comic is in good hands here, and this year's Bloodborne comic thoroughly shattered the videogame-to-comic adaptation curse. The Gamerverse launches in March with Marvel's Spider-Man: City of War. Until then, check out Clayton Crain's cover for issue #1 below.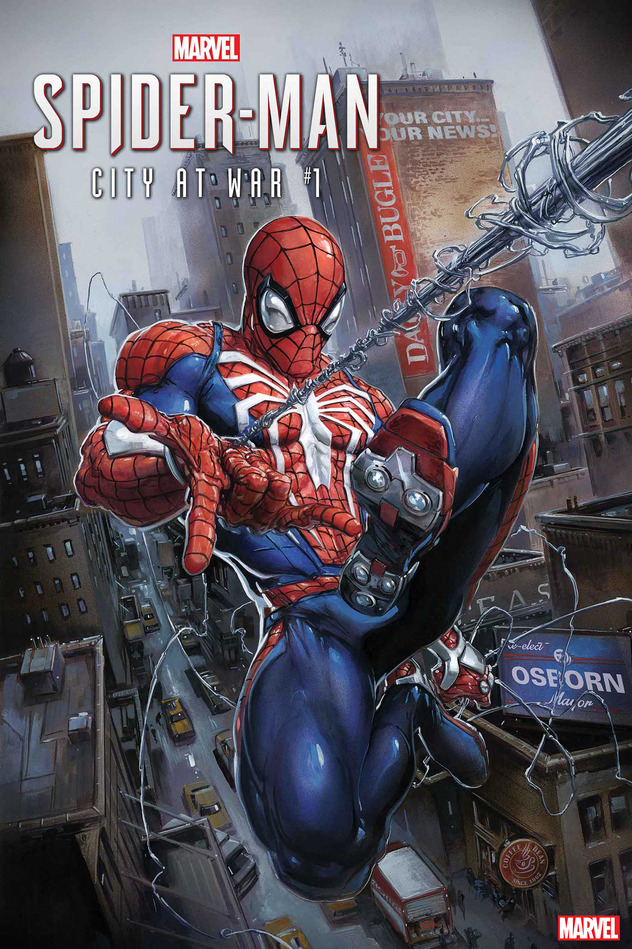 Marvel's Spider-Man: City of War #1 Cover Art by Clayton Crain