Blind-Tasting 116 of the Best American IPAs: We Have a Winner
The top American India pale ale has been chosen
Photos by Becky Delaware
Drink
Lists
Best IPA
Please note: We have now conducted a more recent version of this tasting, blind-tasting 247 American IPAs in August, 2016. You can view it here.
Dear Paste readers: We are insane. Insane to conceive of a 100-plus blind tasting of American IPAs. Insane to put in the hours/days/weeks of emailing and phone-calling necessary to acquire the 100-plus beers. Insane to risk the reputation of our taste buds on the completely blind results. Insane to bruise our palates over the course of weeks with a metric ton of hop bitterness. Just well and truly insane. And yet, we went and did it anyway as a tribute to the country's single most popular and widely consumed craft beer style.
Yes, we tasted as many American IPAs as we could possibly get our hands on, and the final number ended up at a gaudy 116 (Check out the full gallery of every label). You may have read our announcement about it last week, which was also an attempt to answer some basic reader questions. It outlines some of the rules, which I'll go over again below. If you want to know why any specific beer isn't present (Hill Farmstead? The Alchemist?), then please, by all means consult that post, but know that the answer boils down to: "We probably tried to get it, and they don't ship beer as a rule or don't want to participate in tastings and rankings." Trust us, we'd love to have every IPA on the face of the Earth, but instead we simply had to settle for most of the IPAs on the face of the Earth. It's a tough life we lead.
The Rules
The competition was limited to American-style India Pale Ale, roughly as defined by the Beer Judge Certification Program. This is "single" IPA only: No DIPA, no session IPA, no black IPA and no IPAs with Belgian yeast strains. "Amber/red IPA" is the darkest beer included, as it hasn't quite been made into its own style just yet.
All the IPAs are under 8% ABV. This was a very tough limit to impose—the official BJCP definition ends at 7.5%, but many commercial examples can be found in the 7.5 to 8% range. From 8% onward, you will find most breweries labeling their beers as DIPAs, while a few still call them single IPA, although we also came across beers labeled "DIPA" as low as 7.5%. Unfortunately, this disqualified a couple potential beers, but a limit had to be set somewhere for the sake of fairness.
Each day we tasted 10 IPAs blind, in carefully selected heats (still secret to all the tasters but myself), selecting the top 2 from each group to advance to a final tasting of 25. We also included a couple of the highest-scoring beers to not advance from their group as wild cards.
The group of 9 judges who participated in the final round included BJCP certified tasters, professional brewers, brewery owners, beer website operators, the owner of a chain of craft beer stores and a handful of professional beer writers. We even had optimal glassware, thanks to a shipment of the best IPA glasses in the world.
---
Because the goal is to determine the best beers rather than the worst, we've decided to rank the top 50 IPAs and list all of the rest in no particular order. Naming one brewery as #116 doesn't accomplish anything and seems excessively mean-spirited. In reality, we enjoyed almost every one of these beers on some level—from about #100 onward, we're talking about solid American craft beers that we would happily drink at just about any time. But of course, some managed to rise above and prove themselves as transcendent drinking experiences. Yes, there were surprises on all fronts, both in the beers we loved and the beers that didn't speak to us as we expected. That's why we committed so fully to the blind-tasting method.
But enough explanation: Let's get on with the results.
The Field: IPAs #116-51
Most of these IPAs were good, and some of them were bordering on excellent, but they can't all be in the top 50. The biggest shock in this whole bunch is almost certainly Russian River Blind Pig, which we assumed would book easy passage at least into the top 50. Perhaps it simply had a tough heat, but that lauded, classic IPA didn't jump out at the judges when tasted blind. It's symbolic of the fact that these results can't be predicted. Check out the full list below, and keep in mind these are not ranked. They're in random order.
West Sixth IPA
Drake's Brewing 7×70 IPA
Westbrook Brewing Co. IPA
Upland Brewing Co. Dragonfly IPA
Stillwater Artisan Ales Stereo IPA
Mother Earth Brewing Sisters of the Moon
Hopworks Urban Brewery IPA
Central City Brewing Red Betty IPA
Sun King Brewing Fistful of Hops
Boulevard Brewing Co. Single Wide IPA
Odell IPA
Great Divide Brewing Co. Titan IPA
Ninkasi Brewing Co. Total Domination IPA
Straight to Ale Brewing Co. Monkeynaut IPA
Fort Collins Brewing Co. Rocky Mountain IPA
Blue Point Brewing Co. Hoptical Illusion
Terrapin Beer Co. Hopsecutioner IPA
Weyerbacher Brewing Co. Last Chance IPA
Elysian Brewing Co. Savant IPA
Harpoon Brewery IPA
Fort George Brewery The Optimist
Starr Hill Brewery Northern Lights IPA
Thirsty Dog Brewing Co. Citra Dog
Geary's IPA
Abita Brewing Co. Jockamo IPA
Epic Brewing Co. Escape to Colorado
Coronado Brewing Co. Islander IPA
Avery Brewing Co. IPA
Stone Brewing Co. IPA
Three Taverns Brewery Night on Ponce IPA
Dogfish Head Brewery 60 Minute IPA
Southbound Brewing Co. Rollin' and Tumblin' IPA
21st Amendment Brewery Brew Free! Or Die IPA
Maui Brewing Co. Big Swell IPA
Second Self Beer Co. Citrus IPA
Town Hall Brewery Masala Mama IPA
Goose Island Beer Co. IPA
Crux Fermentation Project Outcast IPA
Red Hare Brewing Gangway IPA
Russian River Blind Pig IPA
Hopworks Urban Brewery IPX Mt. Hood
New Belgium Brewing Ranger IPA
Jekyll Brewing Hop Dang Diggity Southern IPA
Funky Buddha Brewery Hop Gun
Hops and Grain Brewery Greenhouse IPA
Bridgeport Brewing Co. IPA
Terrapin Beer Co. Hi-5 IPA
Red Brick Brewing Hoplanta
2nd Shift Brewing Sub-Mission IPA
Real Ale Brewing Co. Full Moon Rye IPA
Deschutes Brewery Inversion IPA
Service Brewing Co. Compass Rose IPA
Schlafly American IPA
Hi-Wire Brewing Hi-Pitch IPA
Redhook Brewery Long Hammer IPA
Foothills Brewing Co. Jade
Ale Asylum Velveteen Habit IPA
Sam Adams Rebel IPA
Anderson Valley Brewing Spring Hornin' IPA
Black Diamond Brewing Co. Jagged Edge IPA
Smuttynose Brewing Co. Finestkind IPA
Highland Brewing Co. Devil's Britches Red IPA
Real Ale Brewing Co. Lost Gold IPA
Jailhouse Brewing Co. Mugshot IPA
Full Sail Brewing Co. IPA
Two Brothers Brewing Co. Outlaw IPA
Next: IPAs #50-26
IPAs #50-26
Here we go—into the proper rankings! Beers #50-26 were uniformly excellent—there are some fantastic IPAs here that, on another day, might have ended up in the final tasting and had a chance at the #1 spot. We would greedily drink any one of these beers, any day of the week. The overall score differentials between spots 50 and 26 are very slim.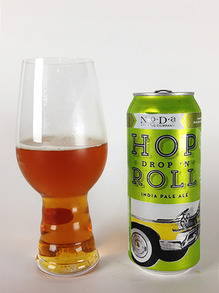 50. NoDa Brewing Co. Hop, Drop 'n Roll
City: Charlotte, NC
ABV: 7.2%
The verdict: When you've got a 2014 World Beer Cup gold medalist just barely scraping into the top 50, then you know you've got a seriously amazing lineup of IPAs on hand. NoDa's Hop, Drop 'n Roll might be called an excellent example of the loosely defined, now infrequently seen "East coast IPA" substyle in the way it balances its hop bill with a hefty balance of chewy, toasty, bready malt body. The hops are still layered on top in bunches, with character that vacillates between dank, sticky resin and perfume/grassiness. Assertive, full-bodied and in no way lacking character, Hop, Drop 'n Roll makes its presence felt.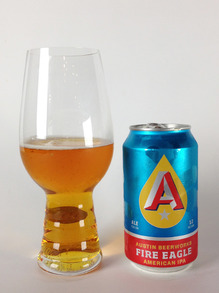 49. Austin Beerworks Fire Eagle IPA
City: Austin, TX
ABV: 6.2%
The verdict: A good example of an IPA that got its scores marked up as tasters went around the table a second and third time. Preliminary tastes had several judges noting "vegetal" notes in the nose, but further inspection revealed very pleasant fruitiness underneath—lots of grapefruit and bitter orange peel in particular. Bitterness is higher than average for its weight class—this is one for folks who like their IPAs dry, bitter and citrusy. Would probably make for a great pairing with Austin food truck tacos.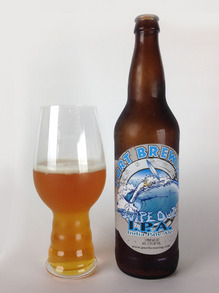 48. Port Brewing Co. Wipeout IPA
City: San Marcos, CA
ABV: 7.5%
The verdict: American IPAs are really the heart and soul of the Port brand, so we're not surprised to see them represented here. It doesn't quite explode with hops the way its DIPA brother Mongo does, but it's quintessential West Coast IPA all the way, primarily hitting the orange/lemon citrus notes the hardest thanks to the amarillo and centennial hops. There's also a bit of the telltale amarillo grassiness—it's a hop that tends to pleasantly remind one of a freshly mowed lawn. Except, you know … in a citrus orchard.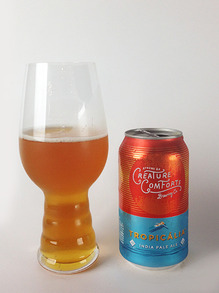 47. Creature Comforts Tropicalia
City: Athens, GA
ABV: 6.5%
The verdict: A beer that we've personally labeled as the best Georgian-made IPA on the market in the past, we honestly expected Tropicalia to have a great showing and make a stealth run into the finals, and were a little disappointed that this didn't end up as the result—but that's what you get with blind tastings. It's still wonderfully refreshing stuff, bursting with the tropical fruit flavors (pineapple, mango) that the name would imply. It's sweet, juicy, lighter-bodied, low on bitterness and frighteningly drinkable, which all adds up to create one of the best summer-drinking IPAs being made in the South today. It's Georgia's answer to Cigar City Jai Alai.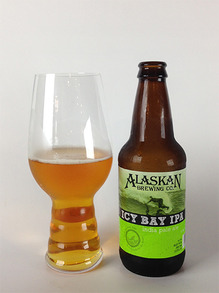 46. Alaskan Brewing Co. Icy Bay IPA
City: Juneau, AK
ABV: 6.2%
The verdict: Here's an unheralded, underrated IPA for you, Alaskan Brewing Co.'s Icy Bay, which is now a decade old. It's a very crisp, easy-drinking offering with a pleasing, crackery/grainy maltiness that is kept in check by sweetly aromatic floral hops. Extremely well balanced and perhaps easy to overlook, this IPA nevertheless has soul and substance—it's not really trying to dazzle you with monstrous, in your face flavors or push the boundaries too far in any one direction on the flavor wheel. Rather, there's something to be said for an unassuming IPA that perfectly balances light, honeyed sweetness with a liberal handful of floral hops. We won't overlook it again.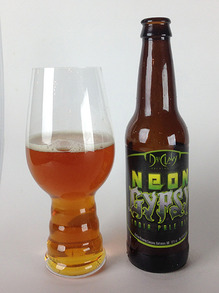 45. DuClaw Brewing Co. Neon Gypsy
City: Baltimore, MD
ABV: 6.5%
The verdict: The words "clean" and "bitter" appear in pretty much all the judges' notes for this newer beer from Baltimore's DuClaw, and both of those are true. It's a pale, clear hop delivery vehicle that hits you with lots of green, resinous, piney flavors first and foremost, with a bit of grapefruit going on as well—"rind bitterness," as one taster put it. Totally West Coast, with no attempt at balance, just a celebration of fresh, piney hops.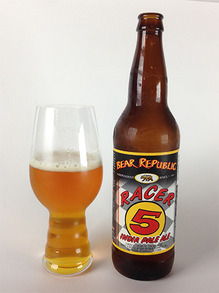 44. Bear Republic Brewing Co. Racer 5 IPA
City: Healdsburg, CA
ABV: 7.5%
The verdict: An older IPA brand that is still hanging in there, Bear Republic's Racer 5 has been appearing on these sorts of lists for more than a decade. In terms of volume of flavor, it's long since been lapped by some of the big, over-the-top IPAs that continue to redefine the style in terms of the mind of the American consumer, but Racer 5 still succeeds thanks to careful execution of a classic profile. Citrus, pine, grapefruit—it is THE classic California IPA flavor palette that made IPA so popular in the first place. You'd likely have a hard time identifying it blind because a lot of other IPAs have been made in the same way, but you'll almost certainly nod and say "Ah, now there's a classic American IPA." That's Racer 5.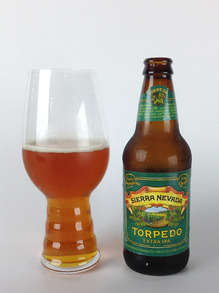 43. Sierra Nevada Torpedo
City: Chico, CA
ABV: 7.2%
The verdict: And speaking of classic American IPAs, hey, there's Torpedo. Sierra sort of flew under the radar in this tasting (per usual), but landed two beers in the top 50. Torpedo is of course a foundational American IPA, famous as the beer that was using Citra hops long before it was all the rage to do so. It's still unusual, though, in the way it pulls a different flavor profile out of Citra than almost all the other beers made with that hop variety. Whereas most Citra beers are all intensely tropical, Torpedo comes at you with a big wave of pine … at first. We found this to be another beer that evolved over time and repeated tastes—the more we tasted it, the more we wondered how we'd initially glossed over the tropical notes that then come out, from kiwi to mango. This beer is already venerable, but it's still plenty relevant.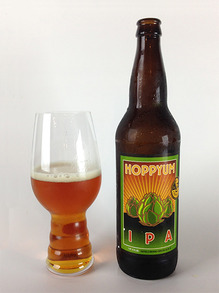 42. Foothills Brewing Co. Hoppyum IPA
City: Winston-Salem, NC
ABV: 6.3%
The verdict: Foothills' other well-known IPA, Jade, tends to be the more highly touted between the two, but in this tasting it was actually the year-round offering, Hoppyum, which shined brighter—it's easy to see why this is the brewery's biggest year-round seller. An all Simcoe IPA, it has all of that hop variety's usual trademarks—strong pineyness, citrus and a bit of hard-to-place earthiness that defies description. A fairly well-balanced drinker, this one isn't just about delivering a hop profile, but rather a complete beer with a few rough edges that give it character and memorability.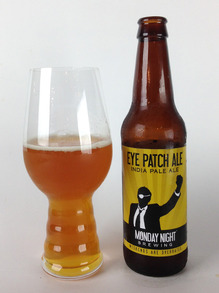 41. Monday Night Brewing Eye Patch Ale
City: Atlanta, GA
ABV: 6.2%
The verdict: A beer from Paste's backyard, but one we're still surprised to see in this position, the Eye Patch took several judges by surprise. It's a more unconventional beer than any of us realized, with a base of lightly nutty English Maris Otter malt and a portion of rye malt in the grain bill as well for good measure. From one judge's tasting sheet: "Pine, spice and tropical all at once. Orange on second pass. Divergent from other beers on the table." From another: "Juicy, with a subtle bite." In a blind competition of this nature, it's almost always a plus to have some quality that makes a beer unique, and this is one of the IPAs to embody that principle.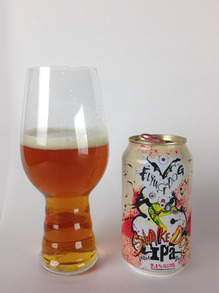 40. Flying Dog Snake Dog
City: Frederick, MD
ABV: 7.1%
The verdict: By and large, you'll likely find that our tastes stray toward intensely hop-forward, fruity, citric or otherwise juicy, hop-bomb IPAs, but that's not to say the occasional malt-forward beer didn't do well in the competition. Flying Dog's entry is a solid amber in color, bolstered by caramel and toasted maltiness all the way through. As one judge wrote, "caramel nose, malty fullness," and "fullness" is an excellent word for the beer as a whole—there's grapefruit hoppiness (and even a bit of spice) there for sure, but the lasting impression from this beer is a reminder that well-balanced IPAs can show off an appreciation for hops while also letting the soul of crystal malt sing.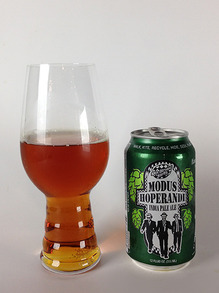 39. Ska Brewing Co. Modus Hoperandi
City: Durango, CO
ABV: 6.8%
The verdict: A very predominantly West Coast IPA that has been a popular offering for Durango's Ska Brewing for quite a while now, Modus Hoperandi is blessed by one of the best hop pun names in the biz and a pretty appealing flavor to go along with it. Resinous pine is the big name of the game here, with grapefruit citrus following behind. It's bitter, on the drier side and plenty assertive—it might actually taste a bit bigger than its 6.8% ABV, especially in terms of a bitter rush of pine needles that are the beer's most lasting impression. It's fairly close to the platonic ideal most beer geeks have in their head when someone says "West Coast IPA"—as pine-forward ones go, anyway.

38. Abita Brewing Co. Wrought Iron IPA
City: Abita Springs, LA
ABV: 6.9%
The verdict: As we wrote in our positive review when this beer was first released just a few months ago, it represents Abita's re-entry into relevance discussion—a "legacy brewery" with lots of history but not a ton of critically acclaimed beers, coming through with a new release that has succeeded in turning some heads. They did this by analyzing the way the winds were blowing in the craft beer market and by fitting a beer that hit some of those flavor notes. Balanced caramel maltiness serves as the base for lots and lots of tropical fruity hoppiness—think grapefruit and melons, primarily. It claims 80 IBUs, but drinks far easier than that would suggest. It's a great, balanced, everyday IPA that should now be considered the brewery's new flagship, if it isn't already.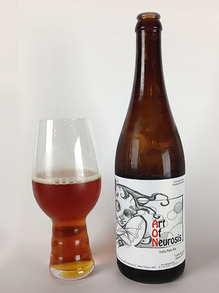 37. 2nd Shift Art of Neurosis
City: New Haven, MO
ABV: 7.7%
The verdict: 2nd Shift, located just outside the St. Louis area, is a weird little brewery but they make some very good hop-forward beers, including this one that they describe on their bizarre website as "a hop sandwich brewed with Simcoe and Columbus hope (they misspelled "hops"), which are the greatest thing in the world besides a good smack in the face." This was also an odd beer in terms of the divisive tasting notes it generated: Almost every judge had positive things to say about it, but everyone found different aspects of its character to note. One judge notes "red fruit," while another comments "Lemon zest," and still another notes passionfruit and the malt backbone. It's difficult to pin down, just like the brewery itself, but an IPA that left everyone going back for additional tastes in an attempt to unravel its little mysteries.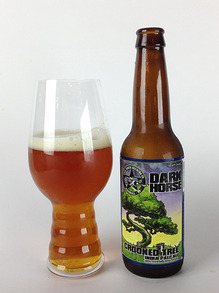 36. Dark Horse Brewing Co. Crooked Tree IPA
City: Marshall, MI
ABV: 6.5%
The verdict: This IPA is well-known and well-liked by beer geeks of the upper Midwest, as is its big brother, Double Crooked Tree. Lighter of body and color but still complex in its flavors, it's a hazy beer that one could almost imagine is sticky with hop resin. Malt is slight and toasted, but the flavors are predominantly hop-forward, both fruity (grapefruit) and uniquely herbal—sort of a savory thyme and piney rosemary cross. They call it "Michigan IPA," which may be a smallish club, but a tasty one.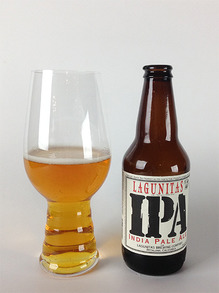 35. Lagunitas IPA
City: Petaluma, CA
ABV: 6.2%
The verdict: One of the nice things about this blind tasting challenge was that it gave us a chance to reevaluate some of the the industry's foundational beers from a new point of reference. Lagunitas' IPA is the kind of beer that blew people away with its hoppiness when it was sprung upon an unsuspecting public more than 15 years ago, but by today's standards it's evolved into an understated, approachable median offering—one we were pleasantly surprised to see score so high. Despite being light in color it brings more depth of malt character than most of the beers in the competition—very cereal grainy, with a touch of wheat's mellow smoothness and creamy texture. The hops are herbal and grassy, in perfect balance—as one judge amusingly wrote on their score sheet, "Tastes like yard clippings—but in a good way." We get what she meant.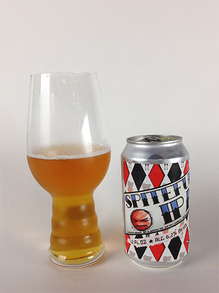 34. Spiteful Brewing IPA
City: Chicago, IL
ABV: 6.2%
The verdict: Lighter-bodied and more quenching than a Chicago compatriot like Revolution's Anti-Hero, Spiteful's IPA is the definition of drinkability. Not a complicated or particularly complex beer by any means, it does one thing really, really well—juicy-sweet citrusy goodness. Thanks to an all-Amarillo hop bill, there's a bit of grassiness, but for the most part it leans very heavily on the orange/tangerine aspect of that hop to create a beer that is heavenly for fans of citrus-heavy IPA. It's like a squeeze of fresh orange juice, something that makes you immediately pine for warm weather and an outdoor beer garden.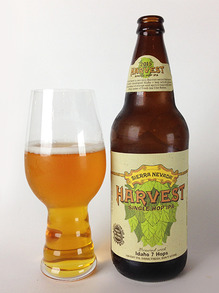 33. Sierra Nevada Harvest Single Hop IPA
City: Chico, CA
ABV: 6.5%
The verdict: This particular batch of Sierra Nevada's Harvest series, a single-hop IPA, is brewed with a brand new variety apparently known as "Idaho 7," which SN describes as "aromas of orange and apricot mesh with hints of black tea-like character and a pleasant fresh herbal bouquet." I can't say we got all of those notes in the course of our own tasting, but what we did uncover was a sturdy backbone of husky graininess and perfumey floral aromatics. For a single-hop beer it's pleasingly complex and makes us curious how other breweries might apply this "Idaho 7" in the future, or what its role might be in non-single hop applications.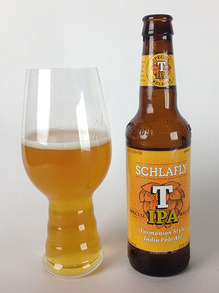 32. Schlafly Tasmanian IPA
City: St. Louis, MO
ABV: 7.2%
The verdict: Tropical fruit flavors are all the rage in American IPA these days, and that's quite apparent in Schlafly's "T-IPA," which is almost entirely hopped with the tough-to-get Australian variety Galaxy. This IPA is awash in all kinds of crazy tropical flavors—melon, honeydew, pineapple, passionfruit, etc, especially when fresh. There's not a lot of malt character to get in the way, and it's not an IPA that's pretending to have any attempt at balance. This is a very pure expression of both hop rates and flavor profiles that are currently in the vogue, and for good reason. Now if only more breweries could get their hands on large quantities of these hops with any regularity…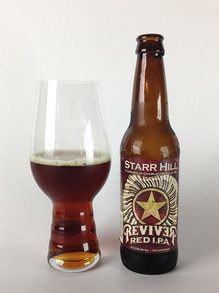 31. Starr Hill Brewery Reviver Red IPA
City: Crozet, VA
ABV: 6.2%
The verdict: There were a handful of so-called "Red IPAs" in the tasting, a somewhat nebulous substyle that hasn't quite done enough to claim itself as separate from American IPA as a whole, given that IPA has historically been open to amber-colored entries from the beginning. This Starr Hill one truly is red, though, and a dark red at that, and it brings to bear an intense, uncommon maltiness—toasty, nutty, caramel, even a bit of dried fruit. This firm, malty body is supported by a typical bouquet of citric American hops, but it's the synthesis of the two that makes the beer stand out in an intriguing way. We had a few other RIPAs in the tasting that weren't able to bring their two primary elements into a working arrangement—of those, this is probably the maltiest of the bunch, but somehow it still works beautifully, even as it makes us question whether the IPA title is truly accurate.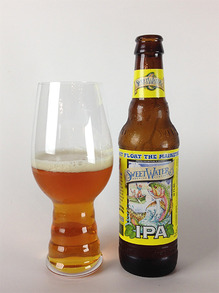 30. SweetWater Brewing Co. IPA
City: Atlanta, GA
ABV: 6.3%
The verdict: Of all the beers that Paste staffers and Atlanta locals see on a daily basis, this is probably the result that surprised us the most. Sure, we've always thought of SweetWater's IPA as a fine beer, but even in terms of local reputation it's not quite as iconic as the 420 Pale Ale. Tasted blind, though, it was a bit of a revelation—very clean and dry, with biscuity malt and a classic bouquet of pine, citrus and especially floral notes. A good reminder that great, balanced IPAs can be found hiding right in your own backyard, where you've long since progressed past taking them for granted.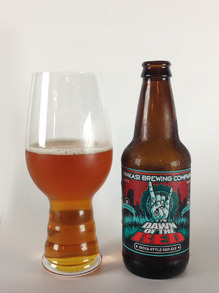 29. Ninkasi Brewing Co. Dawn of the Red
City: Eugene, OR
ABV: 7%
The verdict: Another "red IPA," Ninkasi's Dawn of the Red shows the range within this particular substyle when simply compared to #31, Starr Hill's Reviver. Where the Reviver is a heavier, deeply malty beer that pushes the boundaries of how "red" one can go while still being an IPA, this lighter, amber IPA simply uses the title to add a splash of caramel character as a foundation for loads of tropical fruity American hops. This is actually a combination that works really well, as the sweetness and chewiness added by a decent charge of crystal malt works in tandem with tropical fruit hoppiness to make those hop flavors seem more "juicy" than they would if the beer was dry as a bone. You end up with something that is very well-balanced but substantial—not in your face, but not lacking character.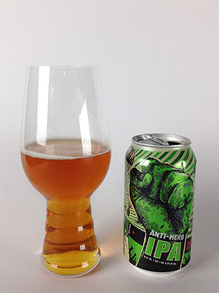 28. Revolution Brewing Co. Anti-Hero IPA
City: Chicago, IL
ABV: 6.5%
The verdict: Anti-Hero is a big part of the reason why Chicago's Revolution Brewing was able to open as a brewpub in 2010 and get a full production facility cranking out cans only three years later. Already a city staple—maybe Chicago's signature IPA these days, actually—this IPA almost made the finals but had the misfortune to be in what turned out to be a particularly strong heat. It's hopped to the gills but still fairly balance—there's enough caramel malt here that at times, it almost seems to venture into "hoppy American red" or "India red ale" territory. But make no mistake, hops are still the star attraction, and it's a perfect blend of citrus and tropical flavors in particular: grapefruit, orange and pineapple juice. Mildly sweet, quaffable and emblematic of the evolution the IPA style has undergone in the last 10 years.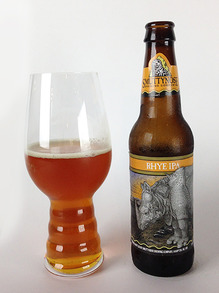 27. Smuttynose Rhye IPA
City: Hampton, NH
ABV: 6.8%
The verdict: The year-round IPA from Smuttynose, Finestkind, is a well-respected beer but the one that really caught our attention was this seasonal rye IPA. Even tasting blind, it was clear that something unusual and unique was going on here—from one judge's scoresheet: "Complex, spicy, unusual, fruity, peppery." Once the label was revealed, those "spicy/peppery" qualities made a lot more sense as a product of the rye malt in play. In fact, this beer was an excellent example of the complexity that non-barley grains can add to a classic American IPA—you see a lot of them with rye on the market these days, but few that really use the grain in such a way that it gives a unique flavor note that punches through so cleanly as it does here. A standard-bearing version of this particular IPA substyle.

26. Gigantic Brewing Co. IPA
City: Portland, OR
ABV: 7.3%
The verdict: The simply named flagship of Portland's Gigantic Brewing Co., this IPA isn't quite as burly as the name would imply—in actuality, it's pretty quaffable, and that's a good thing. Cascade, centennial, simcoe—it's a classic West Coast IPA all the way, with a refreshing bevy of citrus and pine flavors. One might very well ask how many IPAs the market (or this kind of tasting/ranking) could handle that tread some of this same ground, but there will always be a place for the kind of well-made American IPA that helped the style grow into what it is today—and there will always be a large gulf between the "meh" examples of the style and the exemplary ones. Gigantic's IPA is one of the latter, a perfectly balanced offering that is exactly the kind of India Pale Ale that made Portland a destination city for craft beer geeks in the first place.

Next: The Finals: IPAs #25-1
The Finals: IPAs #25-1
Here we go—the elite! Every beer in the finals made it through the initial blind tasting with flying colors—although we also added a couple high-scoring wild cards. We then brought all of those finalists back for another blind tasting with a full, 9-person crew to take notes and assign scores. The smell over the table was like the most fragrant fruit basket you could imagine.
It should go without saying that every one of these beers is fantastic, something we would seek out whenever we saw it. Many of them are beers we expected to see in the finals. Several are huge surprises that we never saw coming in a million years. Here are the results.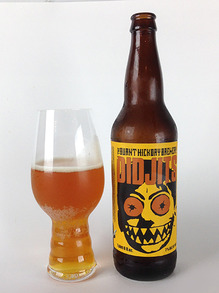 25. The Burnt Hickory Brewery The Didjits
City: Kennesaw, GA
ABV: 7.5%
The verdict: Burnt Hickory is one of the buzzier small breweries in Georgia, and "The Didgits" makes that easy to understand. An IPA infused with blood oranges, this beer understandably comes across with a candy-like sweetness—it's intensely citric and juicy, in a unique way that tipped off tasters that there might be something more than simply American hops at work. It's a bit earthier and more rounded in its maltiness than some of the other fruit or zest-infused IPAs, though, and there's even the lightest bit of tartness present—this is not a simple or gimmicky IPA. Its unique, candied fruit character helped it stand out in its heat and earn a place in the finals.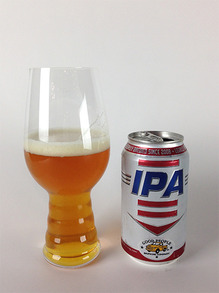 24. Good People IPA
City: Birmingham, AL
ABV: 7.2%
The verdict: Good People's IPA is a thing of subtlety and balance. It doesn't brain you over the head with hop flavors, but they're certainly there—predominantly floral and herbal in nature, a real perfumey force field just hangs over the glass, complemented by a bit of doughy, biscuit graininess. Its subtlety probably made it a long shot to triumph in the finals, but the mere fact that it advanced out of one of the toughest heats of 10 is a massive testament to how perfectly executed it is.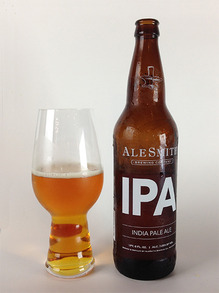 23. Alesmith IPA
City: San Diego, CA
ABV: 7.25%
The verdict: One of the IPAs that built the reputation of San Diego as the IPA capital of the world, Alesmith's India Pale Ale is a classic of the genre—no one has a bad word to say about this beer. It's everything good about the style—medium-bodied, light on malt, high on piney, citric hops and boasting lingering, resinous bitterness. It calls out for a huge burger as a companion to complete an all-American meal. You wouldn't taste it and say it's unlike anything you've had before, but you'd probably recognize it as one of the best expressions of a venerated style of IPA. It's one of the quintessential West Coast IPAs from one of the most dependably excellent breweries in the world.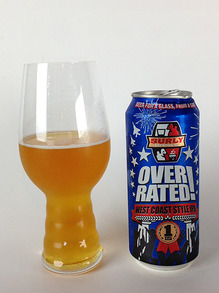 22. Surly Brewing Co. Overrated IPA
City: Minneapolis, MN
ABV: 7.3%
The verdict: We're not quite sure why Surly specifically sent this particular IPA rather than both Overrated and Surly Furious, an elite eight contender from our 64-IPA "Top of the Hops" bracket in 2013, but it quickly proved itself to be a contender as well. It is, in a word, exuberant in its deployment of hops, almost absurdly so. "Citrus" is the byword, but citrus doesn't even do it justice. It's hazy, fresh, a little grassy and INTENSELY citrusy, like fresh-squeezed orange juice. If that's your pet IPA profile, and you're always chasing the next citrus bomb, then this is one you need to seek out for certain.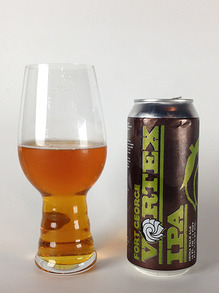 21. Fort George Brewery Vortex IPA
City: Astoria, OR
ABV: 7.7%
The verdict: Oregon's Fort George is one of several breweries that sent us two IPAs (the maximum was two entries), and one of them that scored big as a result. This beer, the brewery's #1 seller, is a real bruiser—almost DIPA-like in its intensity. It's a complex offering, very woodsy on the nose, with a nice backing of caramel maltiness and citric hops, along with a definite booziness. Smelling it made me picture myself taking a stroll through some sort of huge, overgrown forest in the Pacific Northwest where the pine resin has perfumed the air. It's an imposing beer that stood out as the most unique of its heat, where all the judges present were very curious to find out what exactly we were drinking.

20. Ballast Point Brewing Co. Sculpin
City: San Diego, CA
ABV: 7%
The verdict: In terms of critical praise, Sculpin is probably the definitive West Coast IPA, especially for a year-round beer. Light of body, it's a hop showcase first and foremost, with intense flavors of orange and peach, but also quite a lot of floral characteristics as well—orange blossom honey, maybe? It's hard to believe this beer has now been around for 10 years, but it's probably the best overall example one can give of how the California (and more regionally, San Diego)-style IPA redefined the style in America and pushed it into new territory. It's as good today as it ever was, even as the style continues to branch out down new flavor avenues, and even as the Sculpin brand explores new variants (but more on that shortly).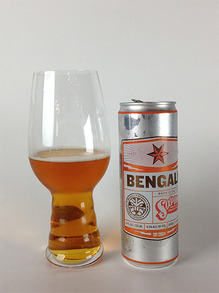 19. Sixpoint Brewery Bengali
City: Brooklyn, NY
ABV: 6.5%
The verdict: Sixpoint has a well-structured set of IPAs that go all the way up to the elusive "triple IPA," but their original, the Bengali (formerly Bengali Tiger) is still one of the best. It's a beer that tastes a bit bigger than its 6.5% ABV—we'd believe you if you said this one was pushing DIPA territory, thanks to a commanding tropical and citrus hop character and late-appearing malty richness. Thanks to that bit of chewiness it's still a fairly balanced IPA despite a pungent shield of hop aromatics the drinker will no doubt notice first. To describe the hops in two words? "Orange marmalade."

18. Hermitage Brewing Citra IPA
City: San Jose, CA
ABV: 7%
The verdict: This beer began as one in a series of single-hop IPAs from Hermitage, but ended up being picked up year-round after it started winning awards. It's pretty unusual stuff, with a nose that seemed to continuously be changing each time you returned to give it another try—okay, this time it's really citrusy. Now it's mostly ripe tropical fruits, sweet chunks of pineapple in heavy syrup. Now it's almost got a musty, funky quality on top of all that fruit. At the very least, it was sweetly assertive and burly-feeling no matter when we tasted it—on the judges' scorecards in the final round, the words "candied" and "tropical" appear repeatedly. It was a difficult beer to get a handle on, but that complexity made us want to come back to it time and time again.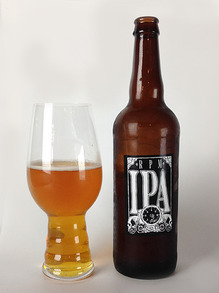 17. Boneyard RPM
City: Bend, OR
ABV: 7.5%
The verdict: How this thing is 7.5% ABV, we have no idea—at times, it almost seems like the perfect expression of a session IPA, a blank canvas upon which a carpet-bombing of hop flavors are thrust. It drinks so lightly and so easily that it's almost frightening, because the hop flavors are massive, all citrus and tropical—think tangerine and pink grapefruit, to quote one judge's score sheet. Completely and utterly unbalanced in favor of the hops—the malt backbone is like the straight man in some insane SNL sketch who stands there being flustered while the madness unfolds around him. And what delicious, intoxicating madness it is. This is on the super refreshing end of IPA, a beer that would be cherished on a hot climate.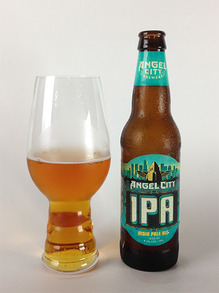 16. Angel City Brewery IPA
City: Los Angeles, CA
ABV: 6.1%
The verdict: This beer, or the idea of this beer, is why we did this ranking completely blind. When we began, none of us had really even heard of Angel City, a "brewery and public house" that has been in operation in L.A. since 1997, which is almost unheard-of in a city that didn't truly embrace craft beer until the last five years or so. It was put into a difficult heat, against touted beers from San Diego, Chicago and North Carolina—and there it excelled, displaying a fresh, juicy set of citrus flavors backed by clean, biscuity malt. One could have chalked it up to a fluke or coincidence, but once again in the finals it held its own against an insanely difficult field and was not out of place. This beer doesn't have an outstanding collection of ratings online, but we'll gladly stand by our endorsement—this is a beautifully made, inherently solid West Coast IPA. We knew from the start that this format would generate a couple of surprises, so here's one of them we'll gladly seek out again the next time we're in L.A.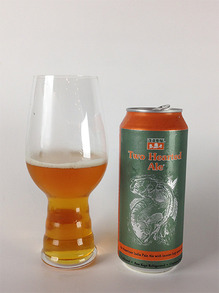 15. Bell's Brewery Two Hearted Ale
City: Kalamazoo, MI
ABV: 7%
The verdict: "Beautiful citrus/floral combination," begins one judge's tasting notes. "Nice citrus/spruce balance" says another, echoing a similar sentiment. Two Hearted is of course one of the best-known IPAs of the Midwest, a Michigan classic and flagship of Bell's that you can now find in multiple formats, including 16 oz. cans. If anything typifies the ill-defined idea of a "Midwestern IPA," this is as good as any to use as the Ur-example: Both intensely citrusy and floral, but with enough biscuit and caramel maltiness to back it up and make for something both balanced and memorable. A final four entrant in the Top of the Hops bracket back in 2013, it's a beer that will keep earning very high praise in blind tastings for a long time to come.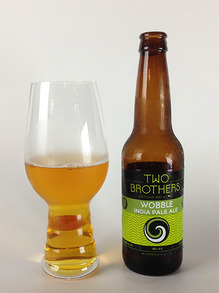 14. Two Brothers Brewing Co. Wobble IPA
City: Warrenville, IL
ABV: 6.3%
The verdict: Two Brothers is one of those breweries I always tend to think of as embodying the idea of Midwestern craft brewers—places with their heads squarely on their shoulders and no time for outlandish creations or gimmickry. Midwestern craft beer, to me, is almost always about perfect balance, but with Wobble, Two Brothers broke their mold a bit by crafting an unapologetically hoppy IPA that has more in common with a West Coast example of the style. There's a bit of bready malt there, but hops are really the heart and soul of the beer, with complex waves of citrus (lemon, grapefruit) and both pine and tropical fruitiness occasionally peeking out as well. It's interesting to me that they brew two different IPAs at the exact same ABV as year-round offerings, as way of acknowledging the very different tastes that consumers have in this style. In Wobble, they've found one that should be a new star attraction.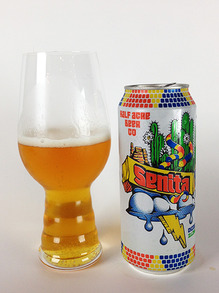 13. Half Acre Senita
City: Chicago, IL
ABV: 7%
The verdict: Chicago's Half Acre is a brewery that specializes in hop-forward offerings, and they're uniformly excellent—perhaps none more so than Senita, which just last year won silver at the Great American Beer Fest (back when it was called Heyoka). The brewery's usual strategy seems to be taking a beer style and adding intensity to it, and this is what happened when that outlook was applied to a classic West Coast IPA. It's several things at once—very dank and grassy one the nose, while simultaneously citrusy and juicy on the palate, with more than a little pine as well. All of those flavors are very assertive—there's no missing this one. It easily won the initial heat it was placed in, even beating out an 8.9% ABV DIPA that we accidentally included that day before realizing our mistake. If anything, though, Senita was the more flavorful of the two.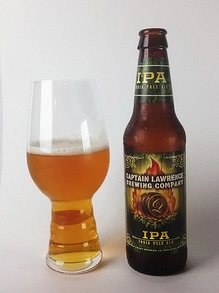 12. Captain Lawrence Brewing Co. IPA
City: Elmsford, NY
ABV: 7%
The verdict: You want a surprise? Here you go—probably the biggest dark horse surprise of the entire 116-IPA field: It's Captain Lawrence IPA! I confess, I had not even heard of Captain Lawrence when we started this thing, although several judges said they'd tried solid beers from the suburban New York brewery before. The brewery says this dark golden beer came as a result of reverse engineering: Taking their DIPA and scaling it down into an IPA recipe. Perhaps that's why it struck us so positively, but regardless of the reason it scored quite well both in its initial heat and in the final tasting. We found it very fresh, citric and juicy, with prominent flavors of orange and an undercurrent of tropical fruit as well. As one taster jestingly wrote, "MANGO MADNESS!" Of all the results in the final, this is the one that had the judges most surprised by a beer of such quality coming from a relatively un-hyped brewery.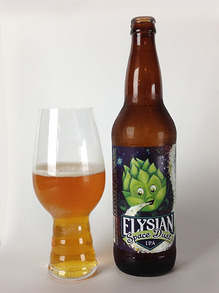 11. Elysian Brewing Co. Space Dust IPA
City: Seattle, WA
ABV: 7.2%
The verdict: Anheuser Busch may own Seattle's Elysian these days, to no small amount of consternation, but we have to give it up—Space Dust is still a damn good IPA. In its initial heat, every single judge picked it as one of their top two in order to advance to the finals. As one brewery owner wrote: "Just what I want—citrus and resin." With large late additions of Citra and Amarillo, it's unsurprisingly got plenty of that pithy orange and grassy flavors. The words "fresh," "clean" and "crisp" appear repeatedly in all the judges' descriptions—and those are the sort of descriptors that elevate a common style of IPA into a really great IPA.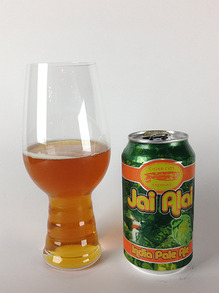 10. Cigar City Brewing Jai Alai IPA
City: Tampa, FL
ABV: 7.5%
The verdict: Jai Alai was the runner-up of the Top of the Hops bracket in 2013, so we naturally expected big things from it in this tasting, and it didn't disappoint. It was literally the only beer in the entire competition that one of the judges managed to identify blind without even knowing it was in that day's heat—that's how distinctive and well-loved it is in its distribution radius. Sticking a nose in the glass yields a huge rush of tropical fruit: mango, melons, and honeyed malt, and the flavors are more of the same, with mountains of fruity hops on top of very light caramel maltiness that only amplifies the hop presence. Every single judge selected this as their #1 beer in its initial heat—that unanimous vote almost never happened again.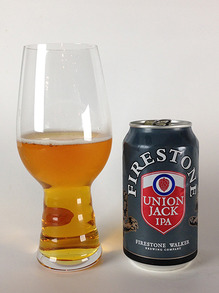 9. Firestone Walker Brewing Co. Union Jack IPA
City: Paso Robles, CA
ABV: 7.5%
The verdict: In 2013, this beer won the Top of the Hops tournament by narrowly edging out Jai Alai, and through some kind of celestial echo effect, it again ends up exactly one space ahead of Jai Alai two years later in a field of 116 beers—how that happens, we have no idea. The Champ faced even stiffer competition this time around, but still held up extremely well. It features a bit more malt presence than one might expect, which is almost necessary to stand up to its citrus bomb flavor profile—tons of grapefruit, tangerine and pine, and another beer where "clean" appears in nearly every description, as each flavor is well-defined and easy to single out. A silver medalist as recently as 2013 at the Great American Beer Fest, Union Jack remains an American classic and one of the first IPAs that will be suggested in any "best of" list of the style.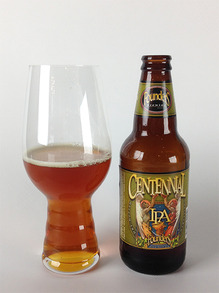 8. Founders Brewing Co. Centennial IPA
City: Grand Rapids, MI
ABV: 7.2%
The verdict: Talk about a beer that benefitted from the wild card spots. Founders had the tough luck to be in a particularly strong initial heat, and it ended up as the beer with the single highest score to not directly make it into the finals. As one of only a couple wild cards, then, it made its finals appearance count: Judges unanimously praised its slightly toasty malt character and impeccable balance. Hops are a classic blend of citrus and florals—as one taster wrote, "floral, honey, bit of grain, and lemon zest citrus." Despite that, this is not what anyone would call "flashy" beer—it's easily findable just about everywhere Founders manages to distribute, but that doesn't diminish its greatness. If anything, the fact that Founders can still mass-produce a beer this good on this kind of scale is a hell of an impressive achievement.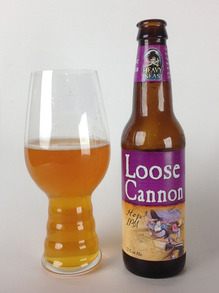 7. Heavy Seas Beer Loose Cannon IPA
City: Baltimore, MD
ABV: 7.25%
The verdict: If this number seems high to you, allow us to suggest that it may have been a while since the last time you actually had a Loose Cannon. That's the way it was for a few of us, who had a good impression of this beer but few recent chances to sample—but tasting blind reminded us of just how great Heavy Seas' most critically acclaimed beer is. All tasters noted its complex, unusual fruitiness—both in a strong grapefruit citrus character but also something closer to bright red berry flavors, in addition to herbal and piney qualities. In short, it's an IPA that doesn't lean too heavily on a single key flavor note but successfully spreads out over several complementary ones, and does so assertively. It's also another beer that is well-liked but sort of flying under the radar—we didn't expect quite so many of the high-ranking finalists to have national distribution, but these were the things we were pleased to discover thanks to tasting them blind.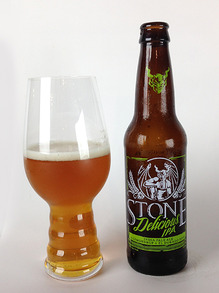 6. Stone Brewing Co. Delicious IPA
City: Escondido, CA
ABV: 7.7%
The verdict: Stone's new "gluten-reduced" IPA, Delicious, scored big both in its initial heat and in the final tasting. The brewery boasts of the new "Lemondrop" hop variety giving it a "lemon candy" flavor, but we actually picked up more tangerine and grapefruit, although we can certainly agree on the "candy" portion. This beer is unbalanced toward the sweeter end of the spectrum, and it's also fairly strong—certainly much more in your face with its flavors than the original Stone IPA. It represents a brewery that helped define the American IPA style progressing and moving forward with that style as it evolves. In the same way that Stone is currently revamping classics such as their Ruination DIPA, they've continued to keep up with the times by developing new beers such as the Enjoy By series and Delicious IPA. It's clear to us after the blind tasting that few people intuitively know this style more intimately than Mitch Steele, the guy who literally wrote the book on the subject.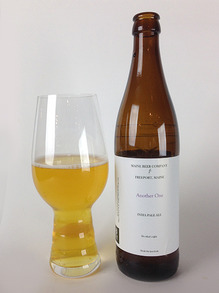 5. Maine Beer Co. Another One
City: Freeport, ME
ABV: 7%
The verdict: During the final round, a discerning eye could have identified this extremely citrusy IPA because it was easily the lightest one on the table—an interesting combination of light color and haziness that almost makes it look like a Belgian wit. And indeed, as in a wit, citrus is a major factor here—this thing is very citrusy, in a fresh-squeezed orange/lemon kind of way. Simultaneously, it's also very tropical—but of the "super juicy citrus" IPAs we sampled, this might have been the very best of the bunch. Easier drinking and light-bodied, it's easy to see where the beer could have gotten its name. It's an IPA that immediately calls for another one, and another, and another.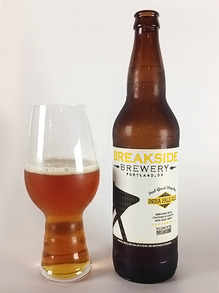 4. Breakside Brewery IPA
City: Portland, OR
ABV: 6.8%
The verdict: You never truly know if a beer that has won major awards will live up to the hype in a blind tasting. We knew that Breakside's IPA was one with a major star next to its name—that's what a gold medal at the 2014 Great American Beer Festival will get for you. But really, was it going to stand out in a crowd of 116 American IPAs? Answer: Yep. Absolutely. And yet the odd thing is, Breakside's IPA isn't extremely aggressive or easily identifiable by a certain flavor profile—if anything, it's right down the middle, West Coast classic. It scored so highly because it just does everything well. It's complex in every facet of the game, from a beautiful nose that blends resinous pine, florals and citrus, right down to a restrained caramel backbone. It's dry, perfectly balanced and sophisticated, a real joy to analyze. It's easy to see how it earned its medal.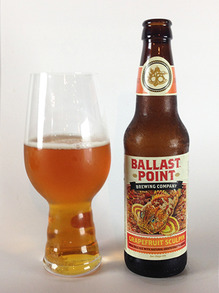 3. Ballast Point Brewing Co. Grapefruit Sculpin
City: San Diego, CA
ABV: 7%
The verdict: Grapefruit Sculpin was pretty much the only beer of the finals where it was completely obvious from the first whiff exactly what you were drinking—there's just no way to hide it, because no other beer smells quite like this one. It's an utterly unique product—we've had other beers that incorporate actual grapefruit into the brewing process, but none of them smell like this. Which is to say, Grapefruit Sculpin smells like the most delicious grapefruit candy you can imagine. The flavor is almost as good—sweet, but not as syrupy as you would imagine from the heavenly nose, which makes it still drinkable despite smelling like something that came from a confectioner. It almost sounds like something that would be too much, too outlandish to be appreciable on a daily basis, but if we had regular access to this thing we would drink it constantly. It is fruitiness incarnate.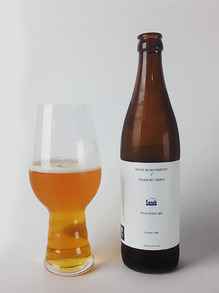 2. Maine Beer Co. Lunch IPA
City: Freeport, ME
ABV: 7%
The verdict: Let's a take a moment and acknowledge, first of all, the incredible fact that a small brewery in southern Maine managed to land two beers in the top five of this 116 IPA challenge. That is absurd. The only other brewery to get two beers into the finals at all was Ballast Point, but Maine clearly has the highest batting average in this competition. One brewery should not be able to score two hole-in-ones in a row, but they figured out a way, and here's the other thing—Lunch is really nothing like their other IPA, Another One. They're both equally great in completely different ways. Where Another One is very light, refreshing, intensely citric and juicy, Lunch is much more subtle, almost more in line with the same qualities that we praised in Breakside IPA. It's awash in all kinds of different hop flavors: Citrus, pine, floral and tropical fruit (especially grapefruit) all at once, but at the same time it's also very balanced by a light caramel richness. It's almost like a miniaturized DIPA. It feels like something that a lot of time, effort and careful consideration went into designing.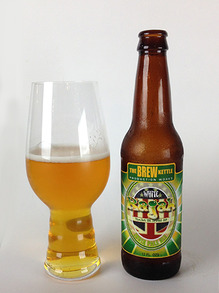 1. The Brew Kettle White Rajah IPA
City: Strongsville, OH
ABV: 6.8%
The verdict: A few weeks before we started tasting IPAs for this challenge, my father texted me from the Cleveland area, saying he was eating dinner at a place called The Brew Kettle while on a business trip. An affirmed hop head, he was drinking their White Rajah IPA, so I looked it up. Seeing its critical praises, I added it to our list of beers to acquire, thinking that perhaps it would be a dark horse candidate.
Fast forward to the day it first appeared in a preliminary heat, and we were utterly blown away. The aromatics on this beer are otherworldly—it is extremely hop-forward, with an intensely resinous, "green" blast of fresh, sticky pine needles, followed up by huge citrus. Malt? This IPA don't need no stinking malt! It's close to bone dry—what sweetness is present is almost hop-derived by its intense citrusy qualities. The flavors (and bitterness) are just huge and almost overwhelmingly assertive, but we were drawn in over and over for more. Here's the note from the one professional brewmaster present at the tastings: "Just perfect."
We've praised a whole lot of balanced beers in the course of making this list, but in the end, when you drink an American IPA, on some level you're looking to assault your palate with with the best in American hops. That's what White Rajah represents. It's an absolutely incredible beer, and although its critical ratings are through the roof, we are amazed that we don't see its name mentioned more often in lists of the greatest American IPAs. Disagree with us? Conduct your own blind tasting, include White Rajah, and see what happens. It's the champion of our 116 IPA tasting. Congratulations, Brew Kettle.

---
And that's it. It is quite honestly a huge weight off our shoulders to finally wrap up this post. It took 13 tastings on separate days to make it happen. Thanks to every brewery that sent in beer, and thanks to all the local bottle shops that stocked the others that we bought for ourselves. Thanks to Spiegelau for the perfect glassware for the occasion. Thanks to every writer, brewer and beer geek who stopped by to help us with tastings and rankings. Thanks to everyone who reads this or skips to the comments to tell us how much we suck for not including that 117th beer. Believe me, there's plenty of others we wish we could have had.
As if it really needs saying, our palates are now slightly burned out on IPA, at least until next week. Which works out well, because Paste's next two monthly tastings will be American wheat beers and then American saisons—about as different as one can get. They will also be much smaller tastings, because we don't intend to put these massive projects on ourselves until it's another style that demands it. And that won't happen anytime soon.
---
Jim Vorel is Paste's news editor, and he overcome a complicated relationship with math in order to calculate these results. You can follow him on Twitter for more beer-related content.