The Next Best Breweries: 5 Young Breweries to Watch
The newest, brightest stars of the festival
Drink
Features
Breweries
When attending the Great American Beer Festival, there's a certain temptation to play it safe.
It's a natural inclination. With so many famous, world-class breweries, and so many small tables bearing names that one has never seen before, the choice seems obvious. Might as well queue up in line for Russian River again, right? There, you're pretty much guaranteed a good beer, so it pays to put in the time and wait in line.
And yet, in reality, the true spirit of the festival is in the discovery (and the defense) of the new. As stated by a reformed Anton Ego in the closing monologue of Pixar's Ratatouille, this is one of the only times a critic is truly risking something of their own, rather than simply weighing in on an existing topic or joining the groupthink. And there's no better place than at GABF, where young breweries open for only a few years (or months) often have their entire small staffs in attendance.
Here, then, are five young breweries making especially impressive or unusual beer at the 2014 festival.
Three Weavers Brewing Co.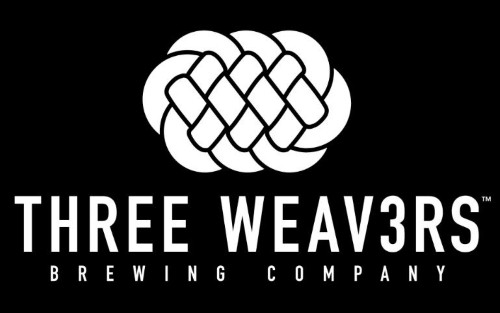 City: Los Angeles, Calif.
Opened: Publicly opening this week
When I say "young breweries," most of them aren't quite this young. And yet, I was taken totally by surprise when I stepped up to the Three Weavers booth, an upcoming L.A. brewery that is currently scheduled to open its taproom to the public for the first time on Oct. 18. They weren't just solid, they were very solid on a technical level, excelling at styles you see in a million places all over GABF such as IPA and imperial stout. Do you realize how hard it is to make a stand-out IPA at GABF when there's probably close to 1,000 of them present at the festival?
And yet, Three Weavers made probably my favorite regular-strength IPA of the fest, the tropical fruit-laden Expatriate IPA. And if that's what they're doing before they even get open commercially, I can't imagine what they might do down the road.
In many ways, you could say they exemplify the newest crop of American craft brewers, not least because both owner Lynne Weaver and brewmaster Alexandra Nowell are women. I spoke with both about what it's like to enter an exploding craft beer market in L.A., in addition to being a female-fronted company in craft beer these days.
"I've been brewing professionally for about six years now, and even a year ago it was hard to get a job," said Nowell, who has previously worked at Kinetic Brewing Co., Drake's Brewing Co. and Moylan's Brewing Co. "I interned at Sierra Nevada right out of college, so this is always what I wanted to do. And you're really seeing women coming into the industry now, I know far more women in production right now than I knew even a year ago."
As for the L.A. scene, Nowell admits it still has a way to go before it catches up with the likes of San Diego, but the gap is now starting to close.
"I was a transplant here about a year and a half ago, and in that time it's just exploded with about eight or nine new breweries opening," she said. "The city is a late adopter of craft beer. I think it's a city that creates a lot of trends but is also kind of insular. It takes a while to accept trends from the outside, but once they're accepted they blow up."
Champion Brewing Co.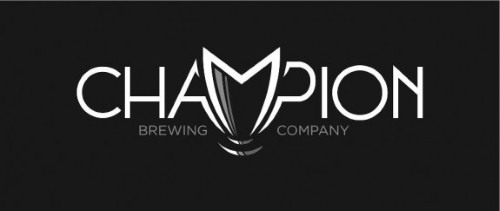 Charlottesville, Va.
Opened: 2012
These guys, the oldest brewery on this list at just under two years of age, might have made the weirdest beer I tasted at the festival, which is certainly saying something. Their "Mas Cerveza" was included as the accompaniment to servings of octopus terrine on tomato bread in the "Farm to Table Pavillion" attached to the main festival floor, and was something I'd never had—a rye gose with smoked sea salt, smoked paprika and—wait for it—a smoked ham bone thrown into the boil.
It tastes basically how you think—meaty, spicy, lightly tart and unusual as hell. I'm not sure it's something I'd drink regularly (or even consume an entire glass), but I couldn't help but inquire about how such a beer came to be.
"We partnered up with this local tapas restaurant called Mas, hence the name Mas Cerveza," explained "brand ambassador" Drew Carroll. "They wanted to do a beer with this ham bone, and it definitely does come through, as does the paprika. It's fantastic for pairing with food, as it is with this octopus today."
Owner and head brewer Hunter Smith said it was a sign of the times that such a beer would be brewed anywhere in central Virginia.
"Most of the restaurants are serving craft beer now, and it's a really vibrant community," he said. "When we started, we didn't feel the market was giving drinkers what they wanted, but that's changing. We're canning, but we're still known for our little small-batch beers such as Mas. That's not your everyman's beer, but the people who like it really love it. You could go around the whole festival and not find another beer like that one."
Forbidden Root Brewing Co.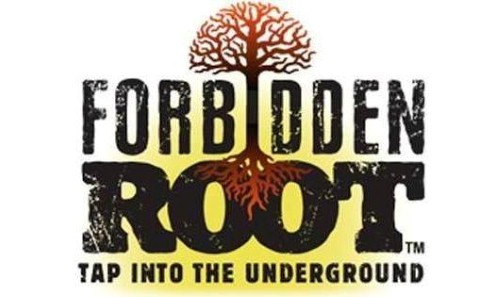 City: Chicago, Ill.
Opened: 2014
I hate gimmickry in craft beer. Ask anybody. Nine times out of 10, I'm the first one to hop on board the condemnation train against weird ingredients and additives that seem to have more purpose in marketing than in flavor. So with that said, I walked up to the Forbidden Root table not expecting much from their "botanic beers."
In reality, the main reason I stopped by was that they were from my hometown of Chicago and I was surprised I hadn't already heard of the brewery. Listening to their brewing philosophy of making imaginative styles using fresh herbs and spices, it sounded like something I'd heard before. But the beers did not taste like anything I'd had before. The Sublime Ginger is as the name promises, with a subtlety not often found in ginger-spiked brews. The Shady Character porter features some of the most genuine, toasty nut flavor I've ever had in a beer. So help me, it tastes like nuts and not something you squirt in your coffee. But it was the Forbidden Root itself that really astounded me—a beer meant to evoke classic American root beers, brewed with everything from wintergreen and vanilla to nutmeg, cardamom, sandalwood, molasses and tellicherry black pepper. Head brewer B.J. Pichman spent 18 months slaving on the recipe before it was finally right.
"After so many batches, we found it was still too sweet and cloying, and there was something missing, it didn't finish right," he said. "So we said, let's try it with oak, get some tannins in there. That ended up being the key component to really help dry it out and help it finish dry on your palate."
The beer tastes exactly as described—an initial rush of sweetness and classic root beer botanicals. Your mouth braces for a lingering, syrupy sweetness, but then it just … vanishes. It takes a potentially gross flavor combination and makes it appealing. And this is coming from someone who doesn't even particularly care for root beer.
"In Chicago right now, the landscape is busy and getting more and more crowded, so we knew if we were going to do something new, it wasn't going to be another IPA," Pichman said. "Even if we were to brew an IPA and throw some herbs and spices into it, that wasn't going to be enough. So what we do is think about ingredients and flavor combinations that are truly unique, and then work them backward into a beer."
Oasis Texas Brewing Co.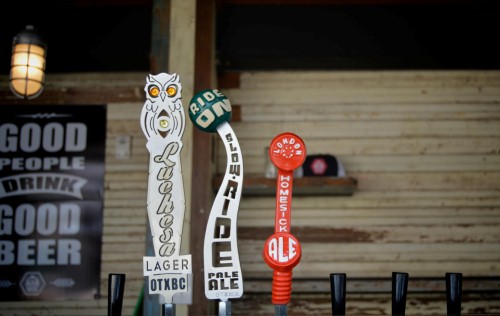 City: Austin, Texas
Opened: 2014
These guys are almost the complete philosophical antithesis of Forbidden Root, but the beautiful thing about craft beer is that both viewpoints are equally valid. Rather than mucking around with fancy ingredients for the most part, Oasis is just focusing on making solid, approachable, nuanced session beers, and they're doing a bang-up job of it. It's not just me who thinks so—they took home a gold this past weekend at GABF for their British bitter, London Homesick Ale.
"It's much more about technique than ingredients for us," said brewer Kirby Kirkconnell. "That's where flaws usually get introduced, in the technique."
Oasis almost strikes one as an "inside baseball" sort of brewery, the kind of place that is brewing beers intended for other local brewmasters and homebrewers. Kirkconnell took great pride in this, saying Oasis beers were becoming go-to's for "industry nights" all through Austin. The pride of the brewery is Luchesa Lager, their "kellerbier," which essentially means an unfiltered, German-style pilsner.
"People have gone away from kellerbier for the most part and we wanted to bring it back to the Austin scene, where it has a lot of history," he said. "The beauty of it is that it gives you a bit more rawness in your beer, some rough edges to it that are more reminiscent of an ale. There's a depth of grain character and almost a bit of umami sensation. We don't filter any of our beers—if they're clear, it's because we waited the time it takes to lager them until they clear."
The brewery does experiment a bit as well in their "Lake Monster" series—at the fest, they were showing off a baltic porter aged in local wine barrels, but the barrel character was especially restrained, which is probably what one should expect from Oasis.
"We don't just throw stuff in a barrel and accept what comes out," Kirkconnell said. "We'd never want the wood to be a huge note in it. If I wanted to taste wood, I'd suck on a branch."
Cellarmaker Brewing Co.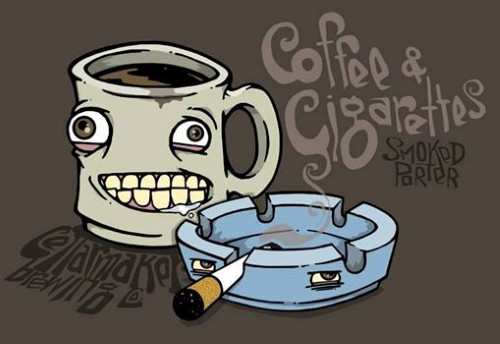 City: San Francisco, Calif.
Opened: 2013
The beginning hours of your time on the festival floor are for experimentation and exploration. As your time grows closer to ending, on the other hand, the smart thing to do becomes asking questions of others—where was the best beer you had this weekend? What should I be sure to see before I go?
That's how I found Cellarmaker, a young San Francisco brewery just celebrating its first anniversary this weekend. A true West Coast brewery, they were packing some very fresh, flavorful hop showcases, from the Otto's Backpack pale ale to the multiple beers with punny names playing off "dank." The most impressive, though, was their Coffee and Cigarettes porter, a delicious, coffee-infused dark ale with just a touch of smoke. It was their deft hand that made me decide to speak with brewer Tim Sciascia.
"We use coarse-ground coffee right into the tanks while they're cold, which leaches out a super fresh coffee flavor," he said. "It's meant to be lightly smoked, just to accentuate the coffee and dark malts without really tasting like smoked malt. If I'm somehow going to make a session able 7.5% ABV coffee porter, I need it to be light on the smoke or it'll destroy your palate."
The brewery also intends to make quite a few of its selections barrel-aged ones, and will be bottling its first barrel-aged beers in the next few weeks. First on the docket: A sauvignon blanc barrel saison with peaches and pluots.
"We are bringing styles to the bay area that we've seen pop up elsewhere, and we wanted our area to have access to them," Sciascia said. "My partner and I just want to invigorate the scene with some fresh new flavors."