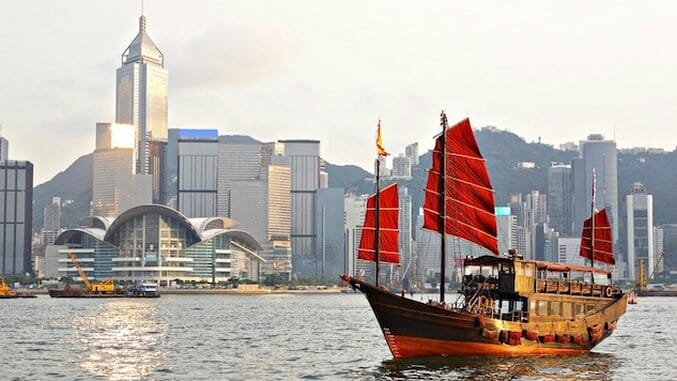 At last count, there were more than 300 craft breweries in China. The first was founded not in Shanghai or Beijing or Hong Kong, but in the small (by Chinese standards) city of Nanjing. The man who pioneered the movement goes by the moniker of Master Gao, and he opened a brewery that goes by the same name in 2008.
Master Gao had spent time in Providence, Rhode Island, as a homebrewer and was inspired by what Jim Koch and Sam Adams accomplished in America's beer scene. He returned to China to start what has become a new phase in the country's beer history, and it has found a home in one of Nanjing's most modern areas, the 1912 Blocks entertainment complex.
Much like Koch, Master Gao's success has come from his ability to slowly but surely educate the market about craft beer. He authored the first Chinese book on home brewing, Get Your Own Brew, and when it came out in 2011, he said he gave away 500 copies in that first year. Last year, he sold 10,000 of them. In 2008, he organized China's first craft beer festival in Nanjing. Less than 1,000 people showed up. In 2016, 5,000 people from across the country attended.
Today, Master Gao's brewpub is a mix of locals and tourists. Looking around, there are signs of the transition everywhere. Two young Chinese females, who traditionally would not drink at all, much less a beer, sit bellied up at the bar, gulping a craft brew. A group of guy friends sit around a high top and await their beers, munching from a bowl of peanuts. It's a scene that's now found its way into major cities throughout the country, each city rallying around its own pioneers. Here are five upstarts steering China's craft beer ship.
Young Master Ales – First Craft Brewery in Hong Kong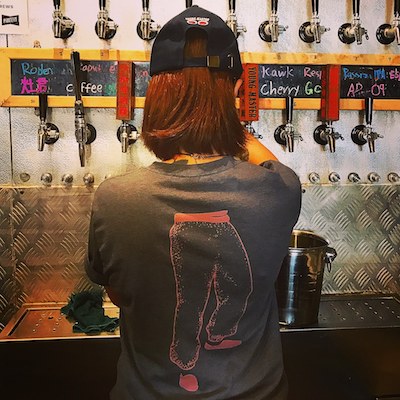 Young Master Ales was born in 2013 when homebrewer Rohit Dugar quit his job at Hong Kong's branch of Goldman Sachs to open a brewery. Like many involved in China's craft beer scene, he was a semi-new American expat, having only lived in Hong Kong for two and a half years.
The draw and style at Young Masters is non-filtered beers without any added artificial carbonation – that is, all the carbonation is derived during fermentation. There are no stabilizers to extend shelf life. This is all to ensure the beers are consumed fresh; a contrary to many of the large-scale brews that are shipped in from overseas and dominate the market.
Dugar calls upon ingredients used in traditional Chinese cooking to connect with local drinkers. The Mo' Mo' Wit, a Belgian witbier, substitutes an aged Mandarain orange peel, chen pei, for a regular orange. The Cha Cha Soba Ale incorporates matcha tea, and In the Mood for Spring uses local Jasmine, Chrysanthemum and Osmanthus.
Young Masters offers tours and tasting at their brewpub every Saturday.
---
Great Leap –  First Craft Brewery in Beijing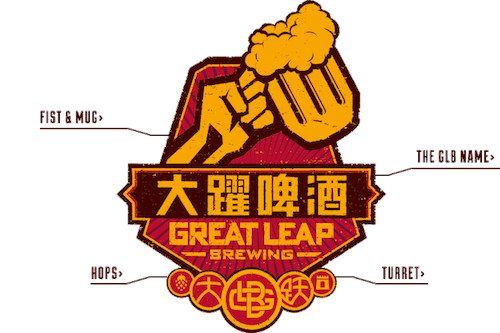 Great Leap was started in 2010 by a husband and wife, the former an American expat and the latter a native of Shandong. The story of the brewery is one shared by many of the pioneers. After moving to China from the states, Cleveland native Carl Setzer was frustrated by the lack of beer options and, after complaining to friends, decided to feed the thirsty market.
Great Leap is known for its experimentation with Chinese ingredients as part of their beer profiles, such as large-bark cinnamon (Cinnamon Rock Candy Ale), Sichuan pepper (Honey Ma Blonde), and oolong tea (Iron Buddha Blonde). In these combinations, we see the swirling influence of American and Chinese traditions, which mirrors the makeup of Setzer and his wife/co-founder, Liu Fang.  
The brewery has experienced tremendous growth and now operates three brewpubs in Beijing, two in the Dongcheng District and one in Chaoyang.
---
Harvest Brewery – First Craft Brewery in Chengdu
The story of Chengdu's first brewery is a sad one with a happy ending.
It was started back in 2010 by Wang Rui of Chongqing. In three years, he grew the brewery from less than 200 liters of production per year to a 2,000 liter system. He weathered the ups and downs of China's evolving microbrewery laws, bouncing back after being shut down at one point. He finally received all the official paperwork from the government in April 2015 and it seemed all the traffic lights had turned green.
Three days after receiving the paperwork, tragedy struck when a fire in an adjacent building burnt down their brewery. Obviously, Rui and his family were crushed by this disaster.
But, the happy ending: The craft brewing community in Chengdu and throughout China rallied around Harvest. Master Gao created a beer called the Phoenix, or Fire Bird, in its honor, and all the proceeds went to help Harvest rebuild. Others donated equipment, and customers preordered beer. Harvest is now back up and running and brewing once again.
---
PEKO Brewing – First Craft Brewery in Shenzhen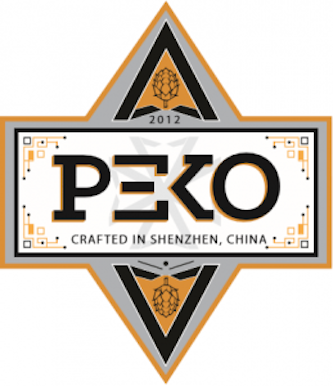 Owner and Brewer Hoss Preheim and his business partners began brewing in 2012. The original brewery, located in the Baoan District, was called Pearl River Craft Brewing Co. and was only a production facility, i.e. they didn't sell their own beer. Rather, it was distributed to bars and restaurants throughout Shenzhen. Three years later, Preheim decided it was time to open a legit brewpub. In 2015, he secured the rights to Pearl River's beers and opened PEKO Brewing Co. in Beishezhou Village.
PEKO derives its name from the ancient Estonian and Finnish god of crops and beer. The flagship brew is the PEKO pale ale, and Preheim also produces a hard apple cider, Demon Cider, as well as a full line of traditional, American-style beers.
Preheim describes the vibe at PEKO as "more ghetto than upmarket," with classic and alternative rock playing over the speakers. They serve Tex-Mex and buffalo wings, but are located on a pedestrian-only street with Chinese vendors. You can carry in your own food.
---
Boxing Cat – First Craft Brewery in Shanghai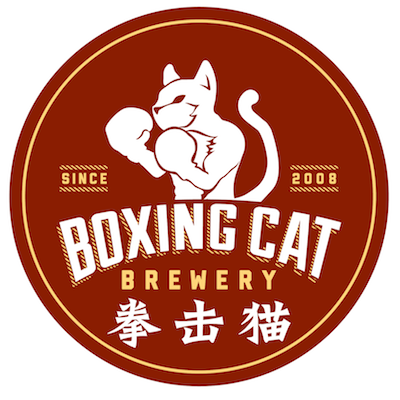 Boxing Cat joined Master Gao as one of China's earliest pioneers when it opened its first location in 2008 in Yongfu Lu. Started by restaurateur Kelley Lee, it is more of a full-service restaurant than it is a basic brewpub, the menu featuring American comfort food – burgers, pulled pork, fried chicken, etc. They smoke their own ham and have an in-house bakery.
Later, Kelley opened a second location in Sinan Mansions. Both carry a definite "lounge" feel with high, padded bar chairs, comfy couch seating, small tables, outside seating and a pool table. It's almost enough to overshadow the beers, though it would be a mistake to let that happen.
Boxing Cat brewer Gary Heyne hails from Texas and has brewing setups at both locations. In Yongfu Lu, he makes larger batches of classic American style beers: pilsners, lagers, etc. At the second location, he brews more specialized batches, like imperial stouts and barleywine. Pop in to either when you're on the road and missing home.
---