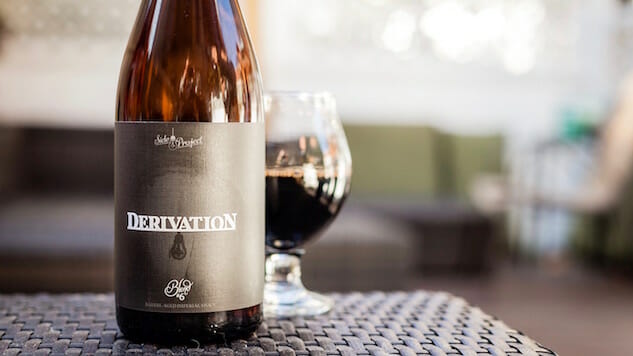 You can't step foot into a bottle shop without stumbling over a dozen different vanilla barrel-aged stouts. It's a popular style, particularly as we officially move into the holiday season. With so many options to choose from, how do you weed out the beers that are in a class of their own? You could gather all of the vanilla barrel-aged stouts in a row and then choose one based on its label. Or you could read this list. Because we've picked seven vanilla stouts aged in whiskey barrels that we think should be on your wish list during the holidays.
Bourbon County Vanilla Rye
Goose Island Beer Co.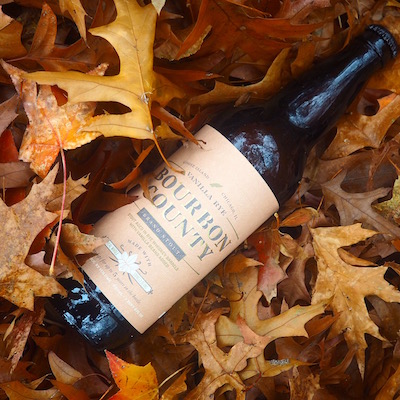 Photo by: nycbeersociety / Instagram
Goose Island pulled us in with their 2010 Bourbon County Vanilla Stout and the 2014 Vanilla Rye brought us back. Aged in rye whiskey barrels with Mexican and Madagascar vanilla beans, this stout clocks in at 13.6% but you would never know it. Two years later the mouthfeel continues to be a vanilla marshmallow bomb leaving us wanting more. Please, Goose Island bring this beer back, we can't wait another two years for the next vanilla variant!
---
Derivation 6
Side Project Brewing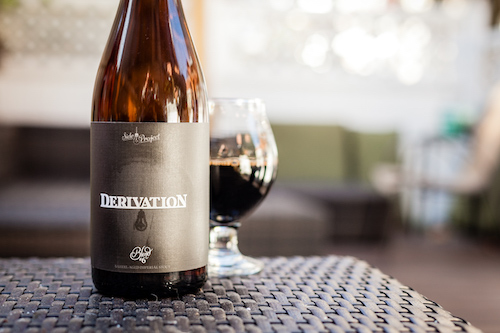 Photo by: bkbeerguy / Instagram
After the high praise and reviews earned by Derivation 2, which featured Ugandan vanilla beans, we had high expectations for blend 6, which also includes Ugandan vanilla beans, but with cocoa nibs and cinnamon to boot. We have to say this beer completely blew us away. At 15%, this thick masterpiece pours like motor oil, coating the glass, and as it warms the vanilla bean takes center stage, finishing with cinnamon on the backend.
---
Fundamental Observation (FO)
Bottle Logic Brewing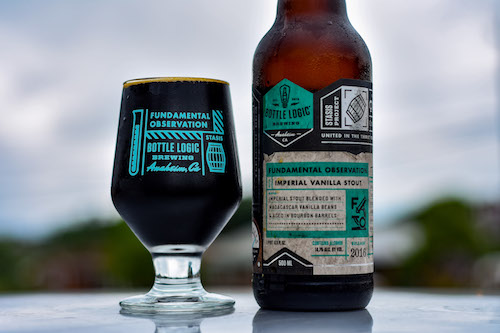 Photo by: brother_kenneth / Instagram
The 2015 release of FO changed how many beer nerds viewed stouts from Bottle Logic and pushed the brewery into the upper tier of stout brewers in the country. They say sequels are never as good as the original, but even with heightened expectations, Bottle Logic made sure to deliver. The vanilla in the 2016 batch is tamer than its predecessor, making a more balanced beer, and keeping this one towards the top of our list.
---
Marshmallow Handjee (BVDL)
3 Floyds Brewing Co.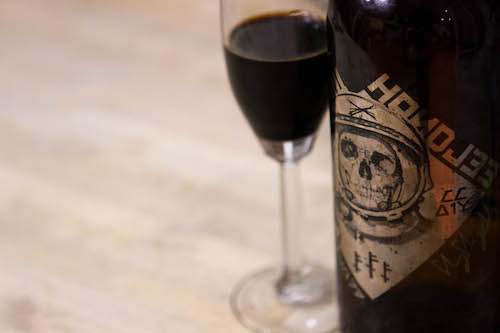 Photo by: aleauteur / Instagram
Whether it's BVDL or Marshmallow Handjee (this year's batch name), one thing is for certain, this beer has to be on your list as not only one of the top vanilla barrel-aged stouts, but one of the best beers on the market period. With the most in your face vanilla aroma and mouthfeel out there, it will make you completely forget the base beer.
---
Summation
3 Sons Brewing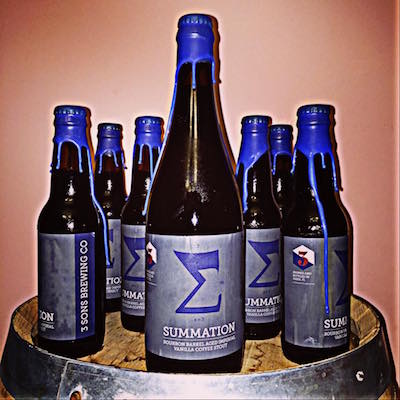 Photo by: 3 Sons Brewing / Instagram
After another year of winning the best beer and best brewery at Cigar City's Huna Day, 3 Sons has proven they belong on this list. With the brewery about to open and 3 Sons pouring at a number of festivals, make sure you try Summation which is aged in bourbon with coffee and vanilla. With an incredible body and barrel character, this beer tastes like marshmallows soaked in bourbon complemented by smooth coffee roast. You will not be disappointed.
---
Beer Geek Vanilla Shake (Bourbon Edition)
Mikkeller ApS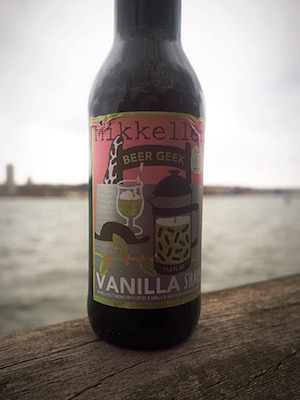 Photo by: nycbeersociety / Instagram
Just over 10 years after the beer world fell in love with Beer Geek Breakfast, Mikkeller released the second batch of the barrel aged version of their renowned stout with vanilla added. For those who have had the first batch, 2016 is no different, aged in whiskey barrels. While the vanilla comes through on both the nose and mouthfeel, the lingering bourbon character is what really shines.
---
A Night to End All Dawns Vanilla (ANTEAD)
Kane Brewing Co.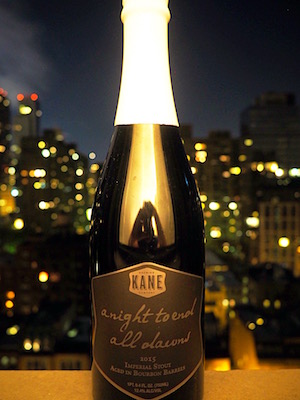 Photo by: nycbeersociety / Instagram
For the last two years, Kane has lured us in with their ANTEAD variants, most importantly their vanilla variant. Unfortunately for vanilla lovers, this was the most limited of the 2015 series, which sold out online in less than 30 seconds. This last batch (2015) took the level of vanilla up a notch on both the aroma and mouthfeel. Let's hope we see another vanilla variant for 2016!
---