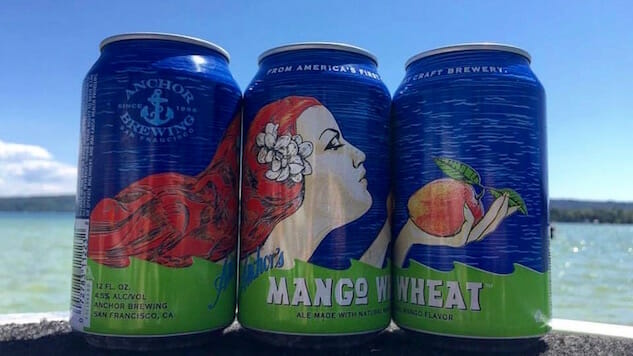 Summer is in full swing and we are in full-on hot weather drinking mode with a cooler full of ice-cold pilsners ready to go in case of emergency. Staying hydrated is key in weather like this. But you can't drink super light, crisp beers all the time, can you? Can you? Maybe, but you shouldn't. So we've gathered half a dozen new releases that can add a bit of whimsy and experimentation to your standard easy-drinking summer beer lineup.
Firestone Walker Luponic Distortion Revolution 002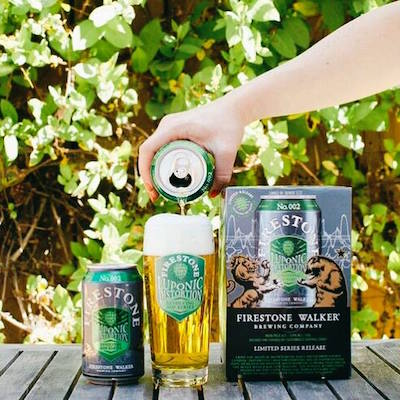 Luponic Distortion is a relatively new "revolving hop" series from Firestone Walker, and 002 is the second release. The base beer of the Luponic Distortion series is always the same, but every 90 days the brewery shakes up the beer to focus on a new, experimental hop. Luponic 002 has seven different hops in the mix, including a new one from the Pacific Northwest that promises notes of peach and papaya. They won't tell you the name of the hop, but whatever. I'm game. You can find it in six packs for the next couple of months.
---
21st Amendment Hop Crisis Imperial IPA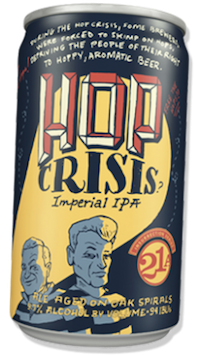 This is a re-release from 21st Amendment's Insurrection Series—a full on fruit bomb of an IPA with tons of citrus, tropical and stone fruit thanks to an impressive hop bill with superstars like Citra, Mandarina Bavaria and Centennial. And it's dry hopped with Mosaic and Azzaca to help deliver a pungent nose too. It's no joke at 9.7%. Find it in four packs through August.
---
New Braunfels Brewing Pkl Fkr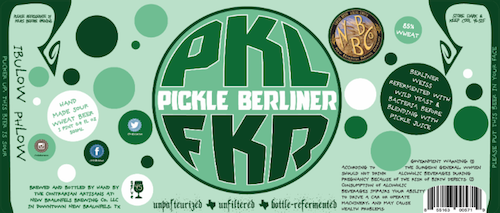 Texas-based New Braunfels brews a hell of a lot of wheat beers (maybe because Texas is hot? And wheat beers are good in the heat?), and Pkl Fkr (say it fast and giggle, already) is no different. Except that it's completely different. It's a pickle juice BerlinerWeiss—a wheat ale blended with 11% pickle juice that the brewery claims is built for summer in Texas. I haven't had it, but they say it's all pickle, from the aroma to the taste. Okay, so that's different. You can find it on draft and in big 500ml bottles throughout Texas.
---
Arrogant Brewing Who You Callin' WUSSIE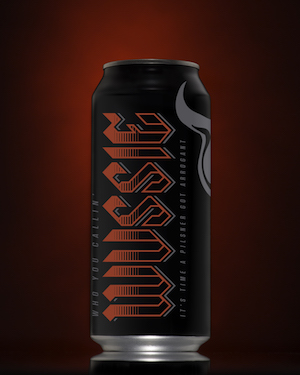 This one released at the end of June, but I think it's worthy of a mention since it's a beer with a mission: to bring "salvation and righteousness to a section of the industry massively infiltrated by industrialized fizzy yellow beer." In other words, it's a pilsner with balls. Early reports indicate it's a dry pilsner with plenty of malt underscoring floral hop notes. It's 5.8% ABV and you can find it in tall boy cans. Could be a good way to mix up your summer pilsner lineup.
---
Great Divide Nadia Kali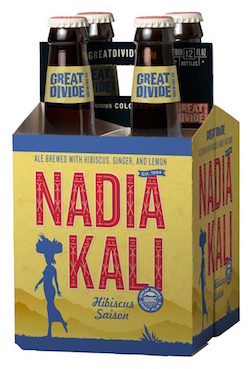 I'm not sure I could tell you what hibiscus tastes like, but when I hear that it's used in this saison from Great Divide, along with ginger and lemon, I want it. I want it bad. Nadia Kali is a summer release from Great Divide, and part of the brewery's Tank Farm Series. It promises to be a bit spicy from the ginger root, and plenty tart from the lemon. It's 6.3% ABV. Look for it in four packs of bottles. And check this out—Great Divide turns 22 this year. If that's not reason enough to try one of their new beers, I don't know what is.
---
Anchor Brewing Company Mango Wheat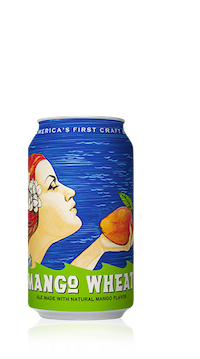 This ain't no steam beer. Anchor used a bunch of sun-ripened mangoes for crisp wheat beer. The legendary California brewery has been pushing fruit beers and alternative styles recently, and this tropical summer beer is their latest. It's easy drinking, with loads of tropical fruit layered into the effervescent wheat beer base. It's 4.5% and they just started canning it, but you'll be able to find it year round.
---