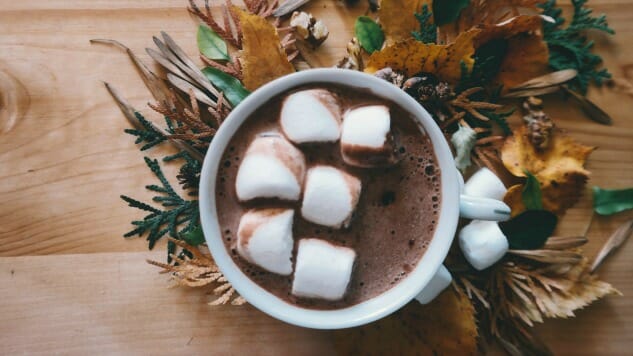 Around a decade ago, fresh out of a breakup, I had a perfect idea: Invite people over for Christmas Eve. My family all lived in the same city, so we didn't really do a huge holiday celebration. The holidays did, however, bring a good number of my friends home to visit. Friends who by Christmas Eve were often ready for a little break from one-on-one time with the fam.
I had a casual get together where I played Christmas movies, put out Gingerbread houses for us all to collectively decorate poorly, and made warm, alcoholic drinks.
There's something especially cozy about a warm cocktail. Spiked apple cider has since become my go-to when the holidays (or cold weather in general) rolls around. I've also learned over the years that a warm cocktail also doesn't have to mean cider or cocoa (although both are delicious).
If you're interested in giving a warm drink a try (you are), here are a few toasty beverages to get you started:
Holiday Toddy
Created by William Grant & Sons Director of Brand Advocacy Charlotte Voisey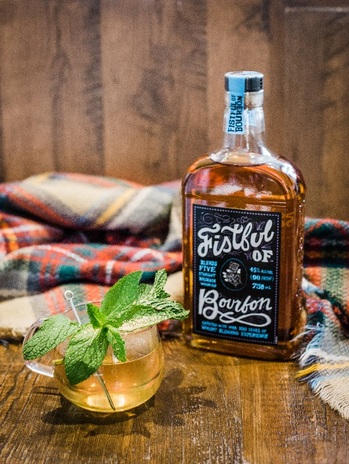 Ingredients:
?2 parts Fistful of Bourbon
2 parts hot water
½ part mint simple syrup
½ part fresh lime juice
1 bar spoon crème de cacao
2 dashes angostura bitters
Directions: Combine ingredients in a mug. Garnish with a large sprig of mint and freshly grated nutmeg.
---
Spiced Hot Chocolate
By Jaime Salas, National Milagro Ambassador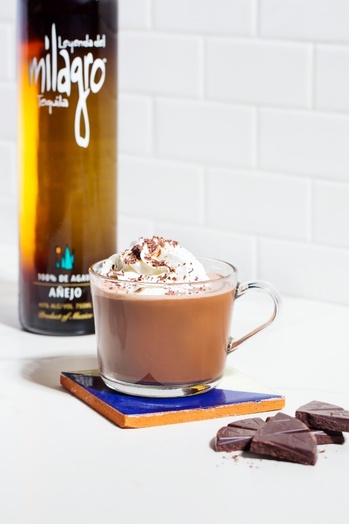 Ingredients:
1.5 Parts Milagro Anejo
3 Parts Taza Guajillo Chili Chocolate
Heavy Cream
1 Pinch Chili Powder
Directions: Build in a clear mug or other drink vessel suitable for hot beverages. Top with whipped cream and chili chocolate shavings.
---
The Cooper & Thief Hot Toddy
Created by Elliott Clark, @apartment_bartender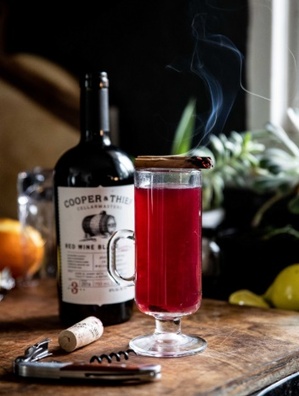 Ingredients:
½ cup Cooper & Thief Red Wine Blend
1-2 cinnamon sticks
1-2 star anise
Granulated Sugar
8-12 oz. hot water
6 oz. High West American Pairie Bourbon
2 oz. lemon juice
Directions: For Cooper & Thief Red Wine Blend Spiced Syrup: In a sauce pan, lightly simmer wine, broken cinnamon sticks, and star anise until warm.  Add equal parts sugar and stir until dissolved.  Remove from heat and strain.
For Hot Toddy: Combine bourbon, lemon juice, and spiced syrup in a mug.  Top with hot water and stir.  Garnish with a smoke cinnamon stick and lemon wedge.
---
Hot Apple D.E.W.
Created by Tullamore D.E.W. Ambassador, Tim Herlihy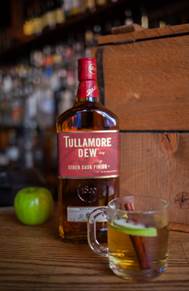 Ingredients:
2 parts Tullamore D.E.W. Cider Cask
0.5 parts Honey/Spiced Syrup
Hot Apple Juice / Cider (*if using Cider, reduce whiskey to 1.5 parts)
Directions: Add first two ingredients to a pre-heated mug, stir well and fill with hot apple juice/apple cider. Garnish with a cinnamon stick, apple wedge and cloves.
---
Partida Mexican Hot Chocolate
Ingredients:
2 oz. Tequila Partida Añejo
6 oz. Hot chocolate
½ tsp Ancho Chili Powder
Pinch of Ground Cinnamon
Directions: Heat hot chocolate (chocolate powder mix and milk) in a pot. When heated, add ancho chili and ground cinnamon and stir until mixed. Pre-heat a mug with hot water; pour out water, add spiced hot chocolate and Partida Añejo, and stir. Garnish with grated cinnamon and a cinnamon stick.
---