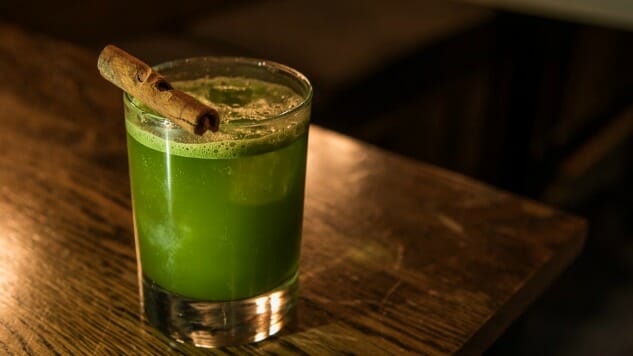 St. Patrick's Day is on the horizon, which means it's time to start planning your celebrations. When people think about St. Patrick's Day drinks, the first thing that often comes to mind is a pint of Guinness and a shot of Jameson. While those are definitely good choices (we'll certainly be having one — or three— on the big day), St. Patrick's Day drinks can actually be a whole lot more.
If you're looking to shake things up this St. Patrick's day, here are a few cocktails to try:
---
Razzle Dazzle
By Jack McGarry of The Dead Rabbit
"A very simple riff on the classic pairing of pineapple, mint & absinthe. Knappogue adds a beautiful backbone to this sour styled drink. Instead of using egg-white as the binder I wanted to do something a bit different and work with mascarpone cheese. We added a teaspoon of that and it worked a treat bringing all these big flavors together." — Jack McGarry
Ingredients:
1.5 oz. Knappogue 12yr Single Malt Irish whiskey
.75 oz. Plantation Pineapple Rum
.75 oz. Lime Juice
.75 oz. Mint Syrup
5 Dashes Absinthe
1 Bar Spoon Mascarpone
Directions: Add all ingredients to a mixing tin, add ice, shake and strain into an ice-filled punch glass.
---
Say Wha?
Head Bartender Dan Rook, South Water Kitchen in Chicago, IL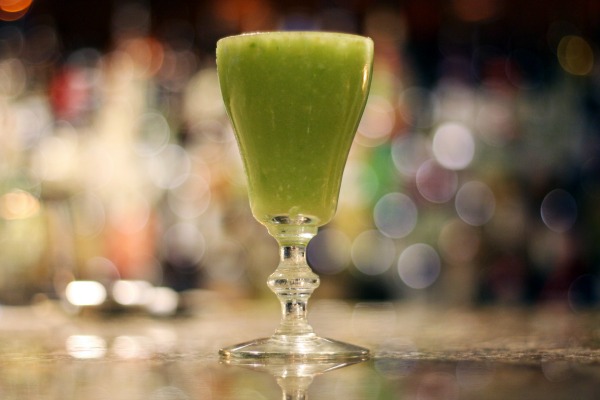 Ingredients:
2 oz. St. George Terrior Gin
.75 oz. Fresh Lime Juice
.75 oz. *Chili-Agave Syrup
.25 Avocado
1 sprig Tarragon
Directions: Muddle all ingredients in tin, shake vigorously and strain into a coupe; garnish with ground black pepper.
---
Haley's Comet
By Jack McGarry of Dead Rabbit
"We looked at the Hanky Panky (Gin, Sweet Vermouth, Fernet) & Don't Sink The Ship (Gin, Sweet Vermouth, Fernet & Curaçao) when riffing on this. I wanted to showcase the malty notes that dominate Knappogue 12 Year Old Single Malt and offset that with fruit & bitter note. So we added fruit liqueurs and Amero as the bittering agent. A lovely malty styled Manhattan with all the flavors of Spring." – Jack McGarry
Ingredients:
1.5 oz. Knappogue 12yr Single Malt Irish whiskey
.75 oz. Lillet Rose
.5 oz. Creme de Framboise (Espirit Du Vin)
1 tsp Amero (can sub for Campari)
1 tsp Vanilla Syrup
Directions: Add ingredients to a mixing glass, add ice & stir, strain into a pre-chilled coupe glass.
---
Irish Cream Pie Cocktail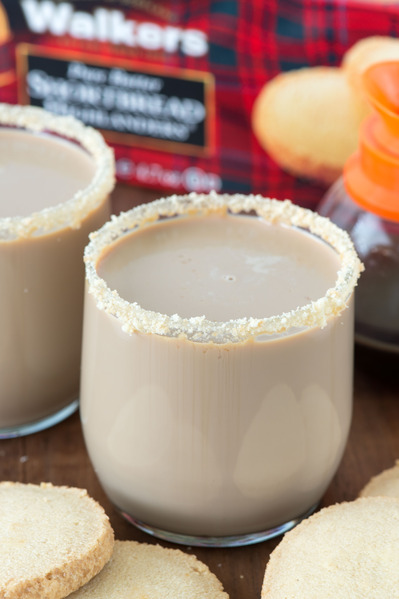 Ingredients:
6 oz. Irish Cream
2 oz. vanilla vodka
4 oz. cold coffee
2 oz. milk
Ice, if desired
Honey or corn syrup (for rimming glasses)
Walkers Shortbread Cookies, for dipping and garnish
Directions: Crush one shortbread cookie and place on a shallow plate. Place honey or corn syrup on another shallow plate. Dip each glass upside down in the honey and then in the cookie crumbs to rim. Place Irish Cream, vodka, coffee, and milk in a cocktail shaker with ice. Shake, then strain into glasses. Serve over ice, if desired. Serve with more shortbread cookies for dipping. Makes: 2-4 servings.
---
Jalapeno Vodka Martini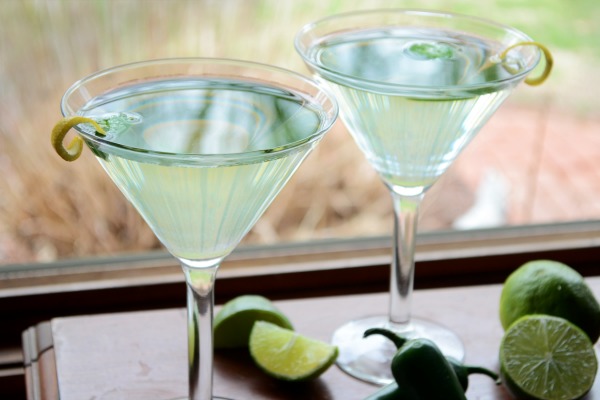 Ingredients:
1.5 oz. Jalapeno-Infused Prairie Organic Vodka
1 oz. fresh lime juice
1 oz. simple syrup
Jalapeno slices
Lemon twist
Directions: Combine the ingredients in a mixing glass filled with ice. Stir well. Strain into a chilled martini glass; top with a jalapeno slice and lemon twist to garnish.
---
Gaelic Grasshopper
By Pamela Wiznitzer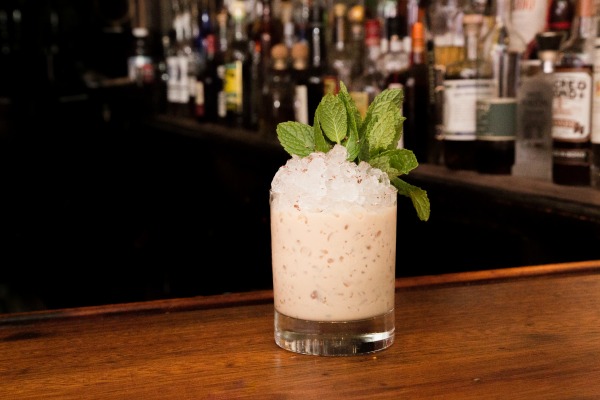 Ingredients:
1.5 oz. Kerrygold Irish Cream Liqueur
1 oz. Teeling Small Batch Irish whiskey
.5 oz. Brancamenta
.5 oz. Creme de Cacao
Directions: Shake lightly and strain over crushed ice. Garnish with mint and shaved chocolate
---
She-lei-lei
By Joaquín Simó of Pouring Ribbons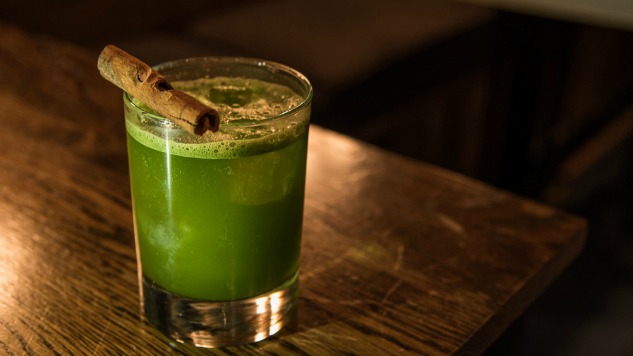 "It's a light and refreshing cocktail perfectly suited to the long day of drinking that St. Patrick's Day traditionally implies. The coconut water adds a pleasantly earthy, tropical note that plays beautifully with the honeyed malt notes of the whiskey. The green tea provides a gentle grassiness (and a vivid green tint), with the cane syrup mellowing the tea's vegetal notes while echoing the soft confectionary spices of Knappogue 12yr. The grated & inserted cinnamon stick over the top both echoes and contrasts with the flavors to come, while also adding a lovely color contrast". —Joaquín Simó
Ingredients:
2 oz. Knappogue 12yr Single Malt Irish whiskey
3 oz. Vita Coco coconut water
.5 oz. rich cane sugar syrup
.25 tsp matcha tea
Directions: Combine all ingredients into a mixing tin (add tea last) and shake vigorously without ice to thoroughly incorporate the matcha into the liquids. Fill rocks glass with ice to the top, then dump ice into mixing tin. Shake very briefly, but vigorously to just chill ingredients. Pour liquid and ice from mixing tin into rocks glass, grate cinnamon stick over top, and place cinnamon stick atop the ice.
---