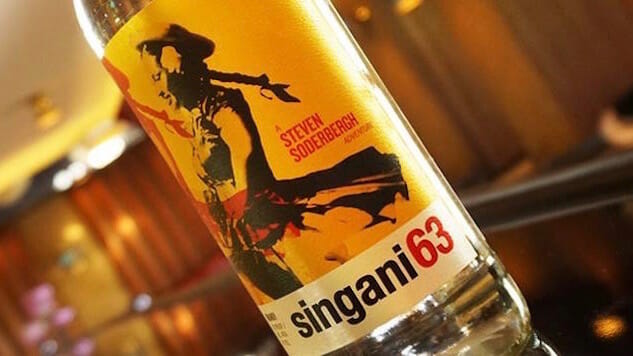 The first time Oscar-winning director Steven Soderbergh encountered singani, it was love at first sip.
"I had an instant reaction," he says. "I had never tasted anything like it."
That was back in 2007 at the launch party for his movie Che in Madrid. The self-described vodka drinker was given the traditional Bolivian grape spirit as a gift and was quickly hooked. Little did he know that it would lead to him to branch off from his day job of making movies to importing liquor.
After securing a supply for the five-and-a-half-month movie shoot for Che (priority number one at the time), Soderbergh's crew floated the idea of bringing it to the U.S. The craving was real.
"I found, totally by chance, my desert island drink," Soderbergh says, recounting the experience during a conversation in New Orleans last month.
Soderbergh and his crew certainly weren't the first people to feel that way about the spirit. Singani is essentially the national spirit of Bolivia and has centuries of history. But its foothold in America was virtually nonexistent until a couple years ago, the booze started to find its way to the U.S.
Singani is tricky to explain. At a very basic level, signani is currently classified as a brandy, as are all spirits distilled by fruits. But that's a bit of a misnomer. Unlike typical brandy, singani is an unaged, clear spirit. You might decide to compare it to pisco, but even that isn't specific enough, as pisco can be made from a variety of grapes.
Singani, on the other hand, is made from only 100% Alexandria Muscat grapes, and they come from a small high-altitude region of Tarija, Bolivia. If that's not random enough, consider the fact that that particular Muscat grape traveled around 6,500 miles over its history from its home in Alexandria before reaching Bolivia, where, thanks to Spanish missionaries, it settled at the perfect location for producing Singani. Everything from the altitude to the soil turned out to be just right.
Since launching Singani 63, Soderbergh has found success in major cities like New York, Los Angeles and Washington, D.C., a metro area with a large Bolivian population. Ramon Escobar, founder of the small Chufly Imports, sells Rujero singani. He's a first-generation Bolivian who's bringing the spirit to the U.S.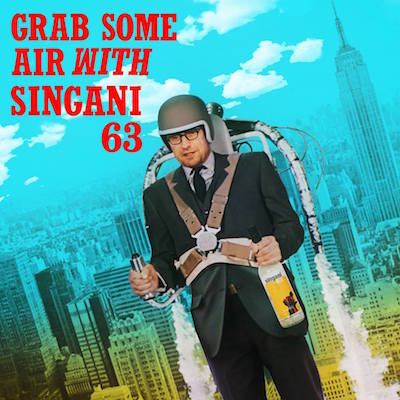 There are several other brands around, but the overall selection is still extremely limited as there are only a handful of distilleries in Bolivia with production levels to export.
Singani comes in at around 80 proof, and its smooth body and floral notes make it perfect for sipping neat or with a big ice cube. It's also a ridiculously versatile spirit for mixing cocktails. There's no real textbook singani cocktail. The Chuflay – a highball of singani and lemon-lime soda – is prominent in Bolivia. It's also become an easy drink to market to a curious American audience, says Tealye Long, one of Escobar's partners at Chufly Imports.
The simple Chuflay is just the beginning though. Singani is great for experimenting and is a versatile and forgiving spirit.
"I've never encountered a spirit that I can use to replace so many other spirits. Not only white spirits, but dark spirits," Soderbergh says, joking that he's a seasoned drinker.
Long points out that many bartenders she introduces to Rujero gravitate toward substituting singani in classic cocktails. At the recent Tales of the Cocktail convention, for example, bartenders whipped up singani drinks of all types, including substituting into classic cocktails like the daiquiri, old fashioned and even a vieux carré.
"It's ego-less. It keys off whatever you put it around and finds it's spot. It doesn't feel like it has to be forward," Soderbergh says.
Most bottles retail for between $30 and $40, so giving it try is not going to break the bank. Still, it's rare to find singani behind a bar or on a cocktail menu, and it's even more unlikely to show up on home bar carts. But awareness is slowly growing.
The goal for importers like Soderbergh is to get signani to be viewed as its own category of spirit – one that's not a luxury, but an essential part of any well-stocked liquor cabinet. It's not there yet, but judging by the growth in just a couple of years, it might not be far off.