7 Food Gifts that Give Back
Photos courtesy of The Makers and Bloom & Glow
Food
Lists
Gift Guide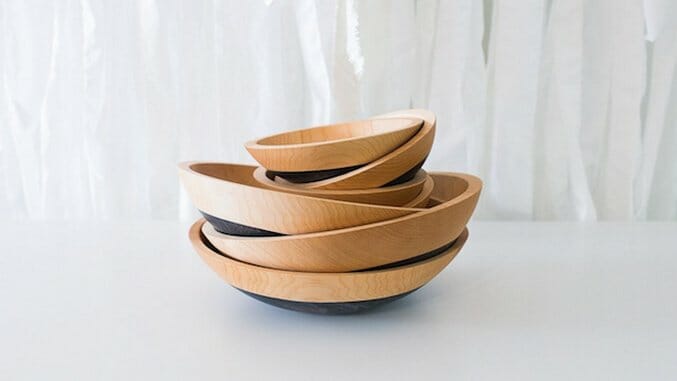 Oh, 2016 you take, and you take, and you take some more. From Prince to Bowie to the White House, loss holds the title as one of this year's biggest winners. So before we say goodbye to 2016, it's time to eclipse some of the take with a big helping of give. As we head into the holiday season think about giving gifts that give twice. Once to the person on your list and then again to the cause or organization that benefits from its purchase. Here are seven great foodie gifts that give back for the gourmands in your life with big hearts and good taste.
1. Cheese, Crackers & ONEHOPE Wine Gift Box
$49.99
Your friends get Brie and a child living in a food-insecure area gets groceries for a weekend with this offering from That's Caring, an environmentally and socially responsible gift basket company. You even get to select which wine you include in the box by vintage and cause. The Cabernet Sauvignon benefits organizations that help children with autism; the Chardonnay helps support the fight against breast cancer; and the Brut Sparkling Wine helps provide meals to children in need.
2. Maple Wood Bowls from The Maker's Collection for American Refugee Committee
Large $65
Small $24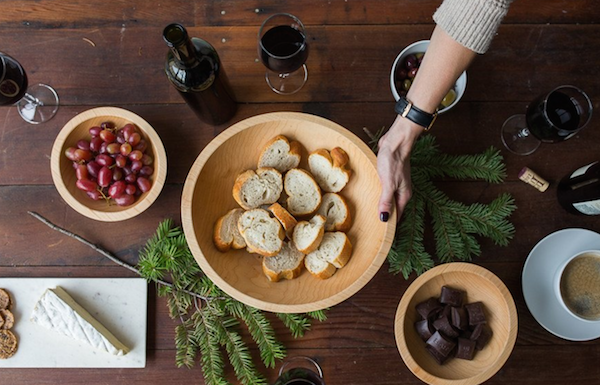 Photo courtesy of The Makers
The clean lines of these natural wood bowls adorned with a single navy and gold band along its base, work together to create simple yet beautiful pieces that make for the perfect gift for anyone who likes to entertain. Created by a group of Minnesota artisans, all profits from the handcrafted bowls benefit the American Refugee Committee and its humanitarian efforts.
3. Set of Four Hand-Woven Napkins
$36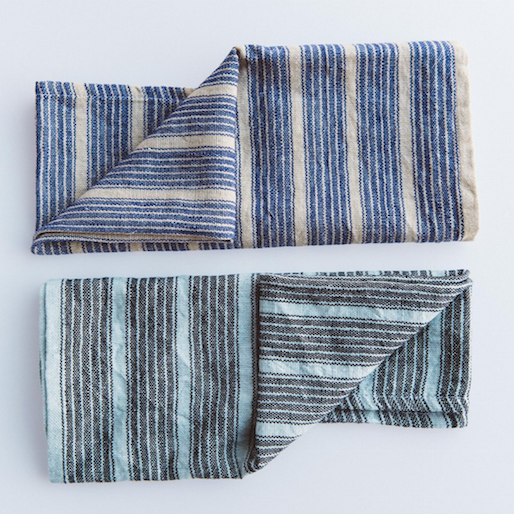 Photo courtesy of Bloom & Give
Crafted on a traditional loom using ultra-soft absorbent natural cotton, these pretty stripped napkins are made by women artisan weavers who belong to a cooperative owned and run by women in India. Half of the profits made from all Bloom & Give products, including these napkins that come in two color choices, go toward sending girls to school in India. Each set comes with a card that describes how the purchase helps change the lives of girls through the power of education.
4. Dipped Pretzels WIN (Wichita Women's Initiative Network)
Package of 24: $24.99
Package of 12: $14.99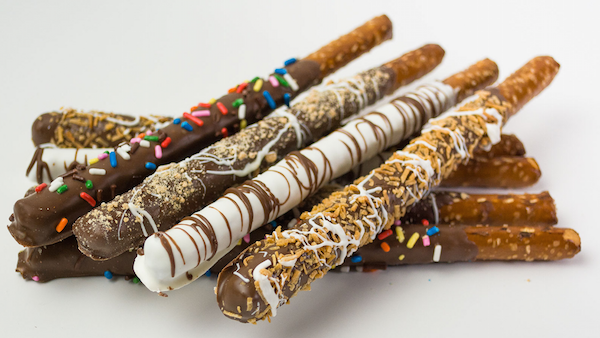 Photo courtesy of Dipped Pretzels WIN
Gift bags of these hand-dipped and decorated pretzel rods taste good, look great and help support survivors of domestic violence. You can customize your order by choosing the type of chocolate (milk or white) and topping (nuts, sprinkles or chocolate drizzle).
5. Mint-Night Chocolate Cookies
$29.99
What's better than mint and dark chocolate? Mint and dark chocolate that supports an important cause. All the profits made by Cookies for Cancer, including the money made from the sale of the Mint-night chocolate cookies, goes directly to childhood cancer research.
6. Super Cupcakes
$35

Photo courtesy of Georgetown Cupcakes
Everything is better with frosting—especially the holidays. Send a special package of the famous Georgetown cupcakes to the favorites on your list and support the work of the Hope for Henry Foundation, which helps hospitalized children. Each assortment is made up of three lava fudge cupcakes, three vanilla with buttercream frosting cupcakes, three chocolate squared cupcake, and three red velvet cupcakes. Georgetown Cupcake donates $15 from each purchase of this delicious mix to the Hope for Henry Foundation.
7. Smiling Corkscrew
$55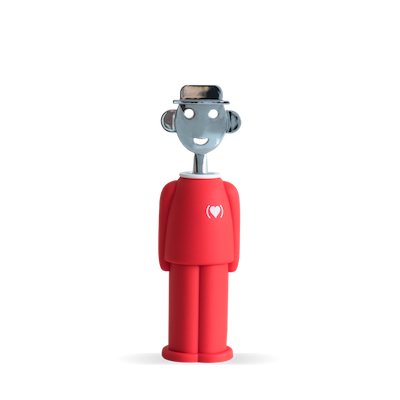 Photo courtesy of Red.org
This corkscrew is about as jolly as they come. Buy two because you know you want to keep one for yourself. A portion of the purchase price goes to the Global Fund and the item is one of the many (RED) products that helps support the ends of AIDS in Africa where two-thirds of the world's estimated 37 million people with HIV/AIDS live.