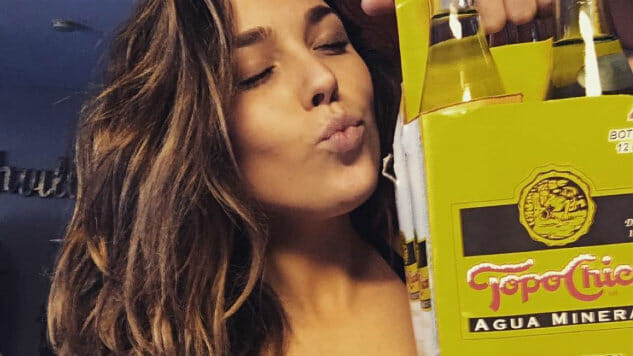 When Austin's scorched-earth season begins to stretch on endlessly, its overheated residents reach for the glass bottle with a yellow label on it. Topo Chico, a mineral water, flows freely at music festivals like South by Southwest, Austin City Limits, Lollapalooza and Willie Nelson's Luck Reunion, and is beloved by bands. BØRNS, Michaelis, Dark Waves and Zella Day are just a few of the musicians who swear by the summer cooler. And seemingly every taco truck, bar and coffee shop in Austin proudly offers the drink, serving it straight up, shaken with spirits, or side-by-side with coffee.
But it's when you talk to Austinites that their wild streak of Topo Chico fanaticism really shows itself.
Curtis Roush, a guitarist and vocalist with Austin-based band The Bright Light Social Hour, hates having to wait for his post-tour fizzy fix. "I will vote for whichever candidate, excluding Donald Trump, promises to put Topo Chico in every truck stop and convenience store in America," Roush said. "My first Topo Chico after tour is like peace after wartime."
Writer Megan Renart recently left Austin after a decade. "There's nothing like a cold glass bottle of Topo Chico," Renart said. "I've always said that Topo Chico, not blood, runs through my veins in the summer. It's so incredibly refreshing and tasty in this strangely appealing, salty way. God, I miss it."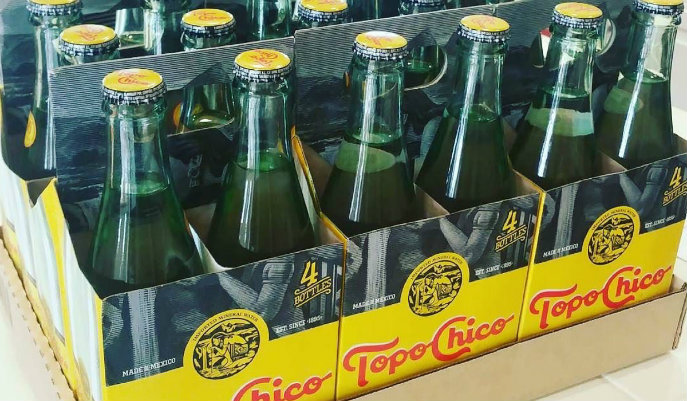 But the fabled water isn't native to the capital of the Lone Star State; its fountainhead lies some 400 miles away, near the city of Monterrey, Mexico. Topo's legend tells of an Aztec king named Moctezuma I, who was advised by his elderly priests of a mythological spring that could cure his sick daughter. The princess was taken to the mineral spring, which flowed from a mole-shaped hill ("topo" means "mole" and "chico" means "small"), bathed in it and drank from its waters, and was miraculously cured.
The rest was ancient history – Topo Chico began bottling the water in 1895 and in the 1980's, it came Stateside. It has found a serious foothold in Austin, which is Topo Chico's number one consumer. Four years ago, it began amping up its marketing in the States.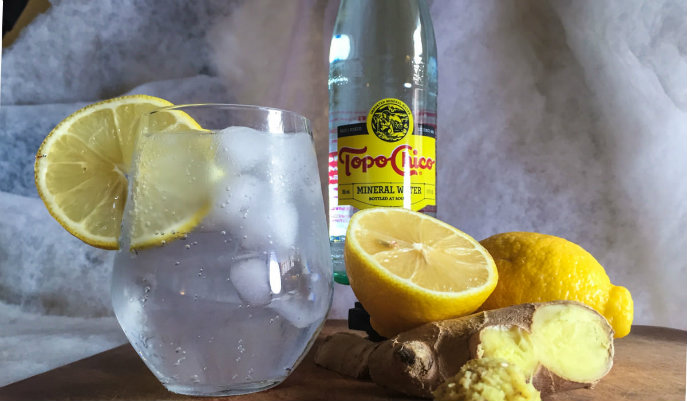 "It's available in lots of markets now – Houston, Chicago, Los Angeles, Atlanta, San Francisco and Nashville – but there's no other market where people are as completely rabid about Topo Chico as they are in Austin," Giovanni Gallucci, a digital strategist for Topo Chico, said.
Gallucci thinks Austin has so wholeheartedly embraced Topo Chico partially because it's the opposite of Perrier or Pellegrino in both branding and taste.
"People in Austin love the underdog, the small guy, and this is the opposite of Perrier or Pellegrino. Plus, the branding is Western, Tex-Mex, Texas, and the effervescence is aggressive and plays into being young, rash and rebellious."
Renart shares Topo Chico fans' love for its effervescent strength. "It rips your throat up in just the right way. It's not sparkling water – it's carbonated magic," Renart said.
How is that effervescence contained? Since Austin can't go to the Cerro del Topo Chico – the inactive volcano that releases the mighty power of the drink – the mineral spring waters are drawn up by pumps and filtered through a system of stone, gravel and ultraviolet lamps, ensuring purity without losing mineral strength. The water is then bottled with all the effervescent bubbles intact, capturing that potent Topo Chico magic.
Gallucci likens the feeling to the sharp carbonation of another favorite drink. "When musicians drink it before a show, they get a sensation like they're drinking beer, but it's completely clean-feeling and hydrating. Compared to Perrier, it's cleaner and sharper, with a bigger kick."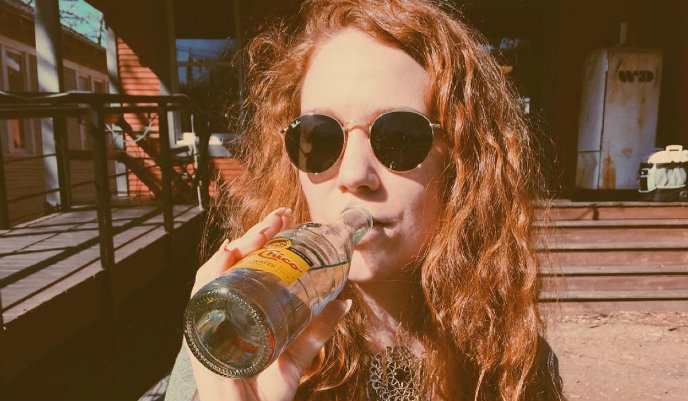 Austin food writer Cynthia Drake agrees. "It's more bubbly and has a cleaner finish than other mineral waters. It actually helped me kick a daily Diet Coke habit. And you can't beat the retro typography and the cool origin story."
Sourcing the good stuff in large quantities can be a challenge for Topo Chico adherents who guzzle it down by the gallonful. Drake buys cases from Costco, and Erica Lies, a comedian and writer living in East Austin, hits the grocery store for her cases. "For a while H-E-B, the Texas chain grocery, even carried mini-bottles of it in six and a half-ounce sizes and it was the perfect size for me," she said. "I took them everywhere."
Topo is available in more sizes than fanatics may even realize. The glass bottles come in six and a half, 12, 25 and 50 ounces, and the plastic bottles, cheaper to ship than glass and often used by bartenders, are 20 ounces and one and a half liters.
Most drinkers take their Topo Chico neat, but Austin coffee shops have taken to serving a glass of Topo Chico as a sidecar to their morning coffee or espresso.
"Coffee shops have become one of our biggest champions," Gallucci said. "But cocktails aren't far behind."
From a Southern peach punch with green tea, honey, mint and Topo, to a thirst-quenching watermelon limeade fizzing with Topo, the brand has posted several cocktail recipes on its website. Gallucci recently posted an Instagram photo of a cocktail blending a blueberry liqueur and Topo Chico, and the vibrant blue image went viral. He says he'll soon be accepting recipes for cocktails for the Topo Chico website.
Topo Chico purists may groan, but Gallucci says that Topo Chico is experimenting with several new possible flavors to join the twist of grapefruit flavor, which is currently only available in Austin and Dallas, but will head to other major markets this year.
"The critical thing is that new Topo Chico flavors have to be natural and healthy, with no refined sugars, and they have to hold up while they are in transit," Gallucci said. "We have to preserve what's fresh from that natural spring."
Topo Chico will sponsor a slew of SXSW events this week, including Billy Reid's Sixth Annual SXSW Shindig, the Chef's Pot Luck at Willie Nelson's Luck, and shows featuring Alunageorge, CHVRCHES, Charli XCX, BØRNS, Health and Elf Kid.
Dakota Kim is a food editor, gardener, mushroom hunter and hot sauce fanatic living in Brooklyn. She once made the mistake of "vacationing" in Austin in August. Tweet her @dakotakim1.