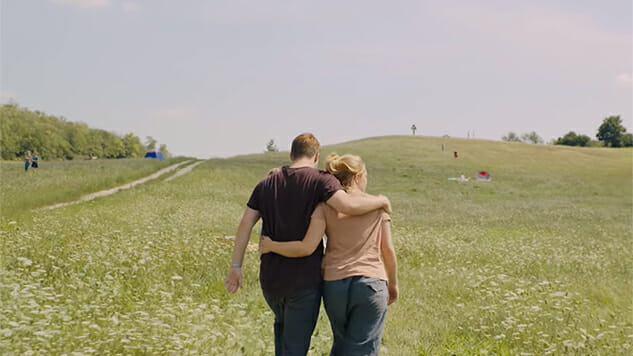 If some of the relationship struggles in Ari Aster's Midsommar have been haunting you in your own life as we enter fall, fear not: A24 has found a place for you to talk it out.
A24 has partnered with Talkspace to offer free couples therapy for three months to three lucky couples. In order to win, you have to comment on the video below on Instagram, Twitter or Facebook, and tag someone (possibly your significant other, although you may want to tell them you're entering the contest before broadcasting it on social media).
In case you need a refresher, Dani (Florence Pugh) and Christian's (Jack Reynor) relationship in Midsommar is about to fall apart when a tragic event keeps them together. Dani joins Christian and his friends on a trip to a midsummer festival, and, well, let's just say going into couples therapy after would be a best-case scenario based on what happens to them there.
Midsommar is now available on digital, and will be available on DVD and Blu-Ray Oct. 8. The extended and unrated director's cut, which clocks in at 23 minutes longer than the theatrical version, is available on digital via Apple TV.