The 8 Best Film Festival Vacations in North America
Main Photo: Richard Giannotti / True/False Film Festival
Movies
Lists
Film Festivals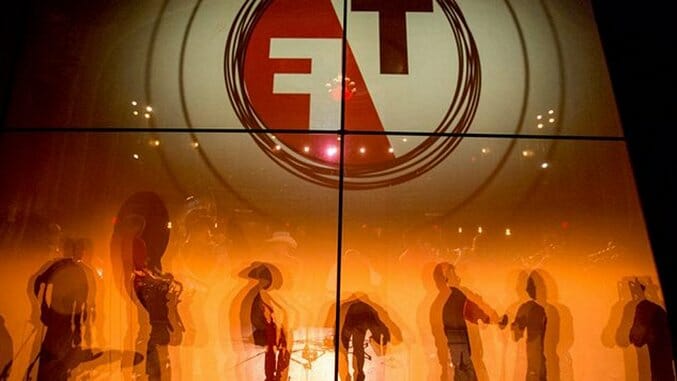 Fantasize about mingling with Hollywood heavyweights at the Sundance Film Festival? Sure, Park City's snow-capped January extravaganza shines as bright as the stars on Hollywood Boulevard, but there are many smaller festivals where cinephiles can watch movies and get up-close and personal with the filmmakers.
The following North American festivals screen lesser-known indie gems while the more intimate environments foster the opportunity to chat with the creatives behind the celluloid. In vacation-worthy destinations, you'll find plenty to do when the theater lights come up.
Flickers Rhode Island International Film Festival (Providence, RI)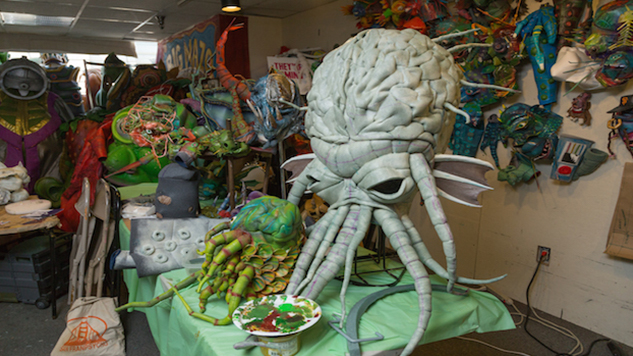 (Photo: Nick Millard)
Providence is experiencing a surge of gentrification, yet it never forgets its blue-collar roots. It goes by the moniker "The Creative Capital" and the Oscar-qualifying Flickers Rhode Island International Film Festival adds punch to the city's robust calendar of cultural events. Held each August, viewers may indulge in a visual feast of narrative and documentary features and shorts. Animated and family films are a festival highlight.
When the lights come up: After the screenings, check out the provocative art collection at RISD Museum. Rhode Island School of Design is one of the country's top art schools and many graduates stick around, which helps to explain the city's dynamic art scene. Providence is loaded with talented artists who draw inspiration from the city, like hometown favorite Big Nazo. Stop by his studio; you won't miss the giant puppets. They're true whimsical wonders.
Palm Springs International ShortFest (Palm Springs, CA)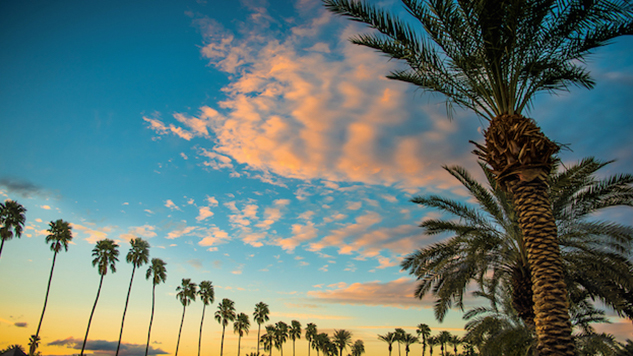 (Photo: Chris Miller)
Each June, during the prestigious Palm Springs International ShortFest, this resort town in the desert fills to the brim with the best short films from around the globe. No feature-length films are included to steal the limelight, so moviegoers have the chance to see gems that typically don't make it to the local cinema. This Oscar-qualifying event offers master classes, roundtable discussions and filmmaker presentations.
When the lights come up: With its eye-catching midcentury modern architecture, retro pool scene and active calendar of LGBTQ events, Palm Springs offers fun in the sun, welcoming everyone. Head outdoors and explore the desert flora and fauna at Indian Canyons as you trek under a canopy of towering California Fan Palms. If the 350 days of annual sunshine has you feeling the heat, bring a jacket, catch the Palm Springs Aerial Tram and get swept away to a breezy forest.
Guadalajara International Film Festival (Guadalajara, Mexico)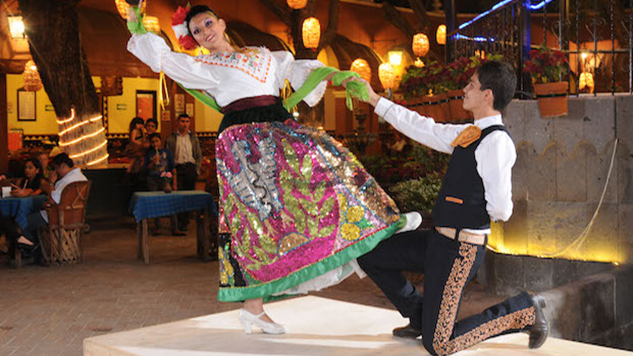 (Photo: Guadalajara Tourism)
Held each spring, the Guadalajara International Film Festival showcases star-power south of the border. It is one of the most important film festivals in Latin America and among the most influential Spanish-language film festivals in the world, providing the principal venue for new works by Mexican and international independent filmmakers. Mexican cinema is thriving and the festival offers opportunities for fans to interact with preeminent filmmakers from the region.
When the lights come up: Mexico's second largest city is the country's cultural heart, rich in colonial architecture, museums and contemporary art galleries. The Museum of the Arts Guadalajara presents local and international exhibits anchored by murals painted by Jose Clemente Orozco.
Locals are genuinely friendly and take special pride in showing off their city to visitors. Plus, it's the birthplace of tequila and mariachi, reason enough to head there pronto. A visit to the nearby town of Tequila, where the popular spirit is produced, allows you to tour several distilleries.
Guadalajara's mouth-watering food scene rivals Mexico City. Fresh food devotees should visit one of the many farmers markets to nosh on savory tamales and sip fresh fennel juice.
Queens World Film Festival (Queens, NYC)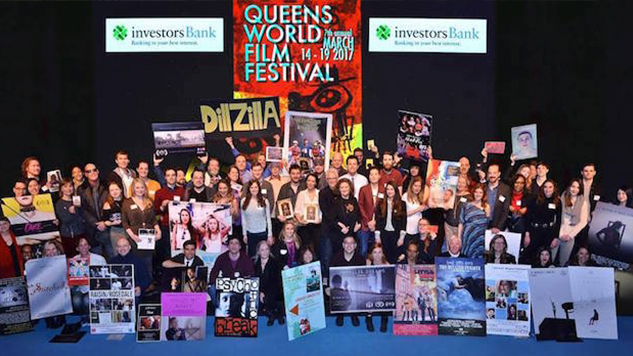 (Photo: Investors Bank / Kenneth Brown)
Each March, the Queens World Film Festival, headquartered at the high-tech Museum of the Moving Image, presents not-to-be-missed movies. Devoted programmers scour the globe to bring a range of films to this diverse borough, where art, not commerce, is the focus of this festival, as is a genuine embrace of up-and-coming indie filmmakers. Feature- and short-length docs, narrative films, LGBTQ films and family programming offers something for everyone.
When the lights come up: The festival is centered in Astoria, home to the city's Greek community, so bring your appetite and sample this borough's eclectic coterie of culinary offerings. Taverna Kyclades doesn't take reservations, but it's worth the wait for seafood so fresh it tastes like it was just swimming in the Aegean Sea.
For top-rated Chinese fare, Main Street Flushing is the place to go. Try Nan Xiang Xiao Long Bao for delectable dumplings with feathery light wrappers, full to bursting of an assortment of plump fillings. With edible delights from every corner of the planet, your taste buds will be in overdrive.
Big Sky Documentary Film Festival (Missoula, MT)
p(Photo: Kate Brady via Creative Commons)
The Big Sky Documentary Film Festival celebrates the art of non-fiction films each February in Missoula. Films from around the world are screened in this Montana town that reeks of the American West, hosting hundreds of visiting artists in an intimate atmosphere conducive to casual conversations. In addition to the scores of screenings, the festival features a simultaneous industry event, DocShop, where master classes, panels and pitch sessions attract industry insiders. So you'll probably spot lots of sunglass-wearing execs looking laughably out of place in this land of Richard Ford short stories.
When the lights come up: Missoula is an outdoor enthusiast's paradise during all seasons, so hanging out with Mother Nature while you're there is a no-brainer. Nordic skiing and snowshoeing at Rattlesnake Recreation Area just outside of town is a wintertime favorite. For a superior craft beer sampling, the selection at Bayern Brewing will please most palates. They specialize in traditional Bavarian beer and use time-tested German brewing techniques.
Hamptons International Film Festival (Long Island, NYC)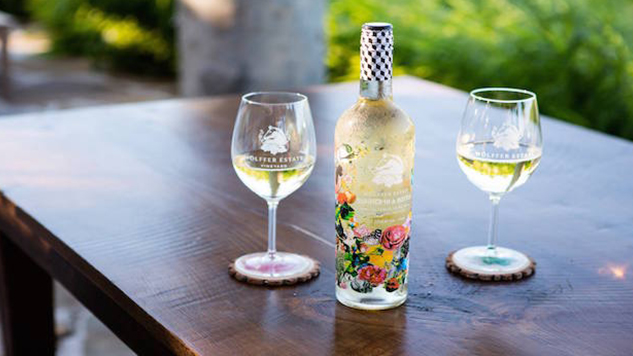 (Photo: Wölffer Estate)
Each October, Hollywood big shots descend upon Long Island's East End for the glittering Hamptons International Film Festival. Narratives, documentaries, shorts and student films compete for audience attention and prizes. A series of one-on-one interviews with special guests such as Michael Moore, Martin Scorsese and Steven Spielberg draw monster crowds as well.
When the lights come up: The beaches are glorious in autumn, and long strolls, shell collecting and stargazing are in order. October offers light crowds, so popular Cooper's Beach in Southampton or Sagg Main in Sagaponack are gloriously empty.
Oenophiles will want to sample some of the delectable wines produced in the region. Many of the top wineries are located on the North Fork, but South Fork's Wölffer Estate Vineyard offers a tasting room and leafy landscape that are postcard perfect. Sip the vivacious white wine Summer in a Bottle—with notes of peach, apricot and cantaloupe, it's a lovely way to say farewell to summer as you watch the falling leaves.
True/False Film Fest (Columbia, MO)
(Photo: Jennifer McGovney)
True/False is a highly respected film festival which exclusively screens documentaries. No prizes are given, and that lack of competition breeds a collegial exchange between filmmakers. It is held in late winter in Columbia, Missouri, with locals embracing the pre-Spring wave of culture. Columbia is also home to the University of Missouri, so you'll breathe academic air in this progressive town. Those who venture here are guaranteed a genuine welcome.
When the lights come up: Downtown Columbia is pedestrian-friendly and the vibe decidedly youthful. The shops tend towards the independently owned.
Just minutes from town, Rock Bridge Memorial State Park is a nature preserve with marked trails for hikers. Explore the cave system with its dramatic sinkholes and underground stream at Devil's Icebox. Pack a picnic and dine al fresco under one of the covered shelters.
San Francisco Green Film Festival (San Francisco, CA)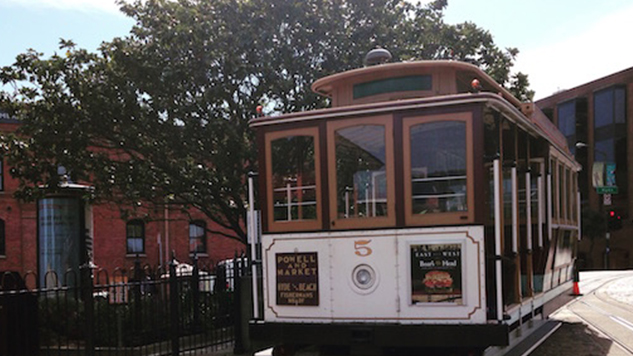 (Photo: Allison Tibaldi)
San Francisco, city of iconic cable cars and the Golden Gate Bridge, hosts many excellent film festivals, April's eco-aware San Francisco Green Film Festival is dedicated to thought-provoking films that aim to spark green ideas and action. Filmmakers and guest lecturers participate in panel discussions on a range of environmental issues and are often present at screenings. It also has an emphasis on attracting young people, with a young filmmakers competition and complimentary tickets for local students.
When the lights come up: Keep the green theme and head to the California Academy of Sciences in Golden Gate Park. It's an aquarium, planetarium and natural history museum all under a living roof. Designed by architect Renzo Piano, the roof is a model of sustainability, edged with solar panels and packed with biodegradable vegetation trays lined by lush plant life. Their interlocking roots create a hospitable environment for birds, insects and other living creatures.
---
Allison is a travel and food writer based in NYC. Her work has been published in The New York Times, CNN, off Metro, USA TODAY-Go Escape and Dave's Travel Corner.