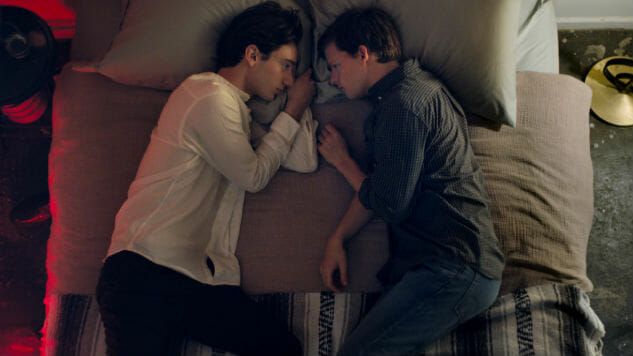 Focus Features has released the first images from Joel Edgerton's (Loving, Red Sparrow) forthcoming drama Boy Erased, based on Garrard Conley's true story Erased: A Memoir of Identity, Faith and Family.
In the film, Lucas Hedges (Lady Bird, Manchester by the Sea) plays Jared, the son of the Baptist minister of a small town. At 19, Jared is outed to his parents, played by Nicole Kidman and Russell Crowe. They present him with an unthinkable ultimatum: He can either attend gay conversion therapy, or be disowned by his family and from his faith.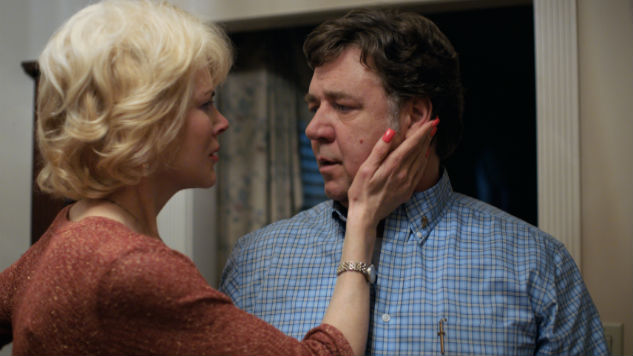 Edgerton plays the head therapist at the conversion therapy program Jared is pressured to attend. In addition to his onscreen role, the Australian actor also wrote and directed the film. Previously, Edgerton made his directorial and writing debut with the 2015 psychological horror film The Gift, for which he was nominated for a Directors Guild of America Award.
The supporting cast of Boy Erased includes Cherry Jones (Transparent), Xavier Dolan (writer, director and actor in Heartbeats) and even Red Hot Chili Peppers bassist Flea.
Boy Erased is slated for a limited release on Sept. 28, during peak awards season.
Read more about Garrard Conley's response to Boy Erased here, and check back for more information about the film.