Jason Bateman and Rachel McAdams Stumble into a Murder Mystery in Star-Studded Game Night Teaser
Image via Warner Bros./YouTube
Movies
Video
Game Night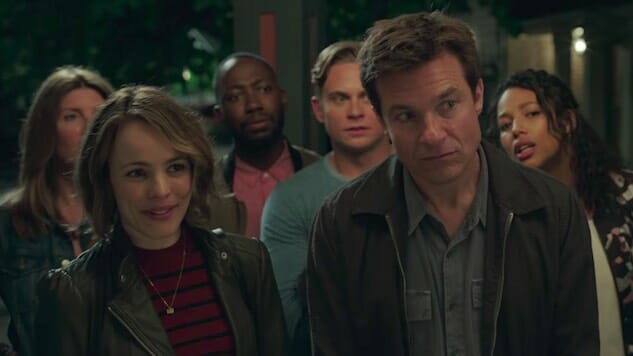 Trailers for mainstream, big-budget comedies can occasionally leave you cold. The comedy can come off as joyless or rote. But the first teaser for Warner Bros.' Game Night is here, and while it's certainly uneven, it looks like it's actually … funny? Not bad for a movie whose release the studio has already delayed.
The film, which is directed by Spider-Man Homecoming screenwriters John Francis Daley and Jonathan Goldstein, follows a group of milquetoast friends who don't initially realize that the "murder mystery party" they're having seems to actually be a real murder mystery, complete with FBI agents, gang members and bullets. Game Night is bringing an all-star cast, with Jason Bateman and Rachel McAdams as the leads, supported by Bloodline's Kyle Chandler, Westworld's Jeffrey Wright, New Girl's Lamorne Morris and many more.
The jokes in the trailer range from predictable to genuinely fun, and for our money, the moment that steals the show would have to be Jesse Plemons channeling his inner Ernst Blofeld (with Bateman screaming "BLOOD" a close second).
Game Night comes out March 2, 2018. Watch the teaser above.